October 28, 2010 - 12:41pm
Sourdough Doughnuts and 油条(Chinese Doughnuts) - with a twist, yes, there's always a twist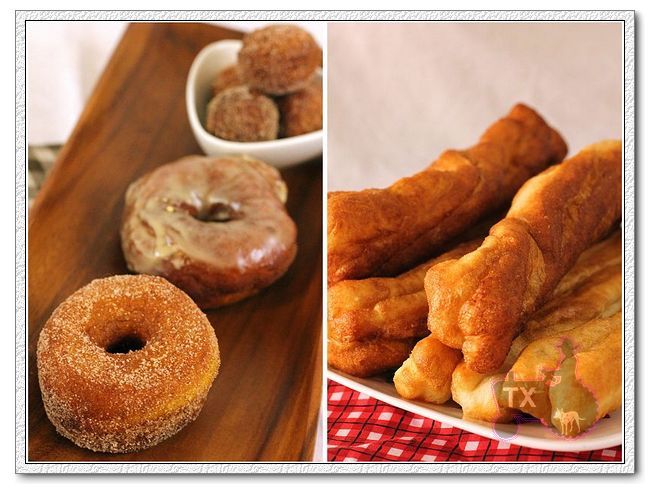 I am part of the wildly popular monthly "Daring Bakers" challenge. Joined this past April, since then, we've done some very interesting pastry recipes(I post my "official" DB post at my Chinese blog site). This month I did my first "yeast-y" challenge with them, so I want to shared it with TFL. The theme of Oct is doughnuts, so I picked the yeast doughnut recipe by Alton Brown (his recipe always works), and added my own Autumn twist by adding pumpkin puree and spices, as well as maple glaze and maple creme filling. Oh, also added a bit of my sourdough starter just for the extra flavor.
Pumpkin Sourdough doughnuts (adapted from AB's recipe)
Makes 12 to 13 doughnuts
AP flour, 280g
milk, 146g'
starter (55%), 71g
salt, 6g
instant yeast, 7g
egg, 1
butter, 35g
sugar, 25g
pumpkin puree, 82g
cinnamon,1.5tsp
clove, 1/8tsp
ginger, 1/2tsp
nutmeg, 1/4tsp
1. Mix everything but salt and yeast, autolyse 30min, add salt and yeast, mix/knead until the dough is smooth and strong. It's a very very very wet sticky dough, try not to add flour. I mixed until it pass the window pane test. Very strong gluten structure. However you'll still get soft doughnuts if you knead less, crumb would just be slightly less open.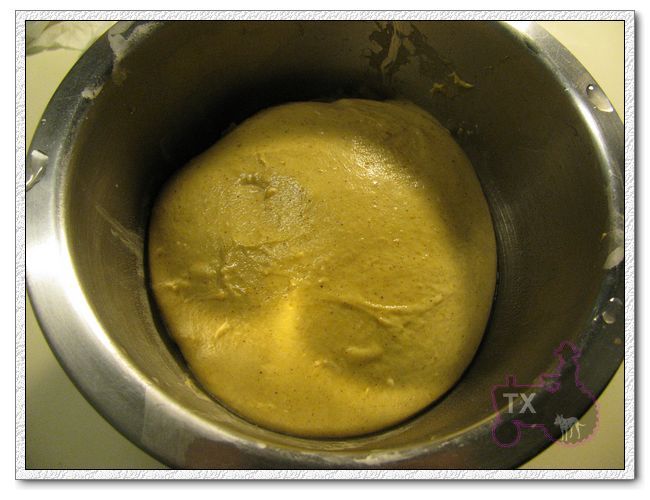 2. Cover and rise for one hour (~73F), there's a lot of yeast in the dough, it rises fast. The dough needs the extra yeast to expand properly in the short fry process. 
3. Punch down, cover and put in fridge so that we can fry them next morning and have fresh doughnuts for breakfast!
4. Next morning, pat out dough into 0.8inch thickness and cut out any shapes you like. At this time, you can fill them with maple cream (put in between two rounds and seal), or you can fill them after frying.
5. Let rise for 30 to 40 min until puffy, fry in 375F oil for 30 to 60 seconds until golden.
6. Fill with maple cream if you wish, then roll in cinnamon sugar or maple glaze.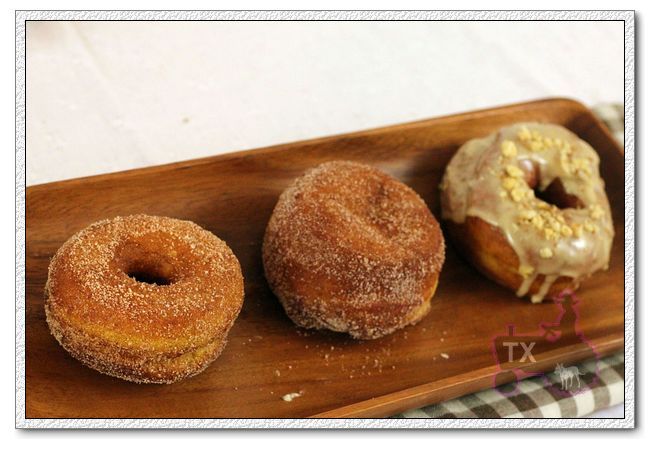 The incredibly open, soft, rich crumb is brioche-like, due to the enriched dough, as welll as a lot of kneading.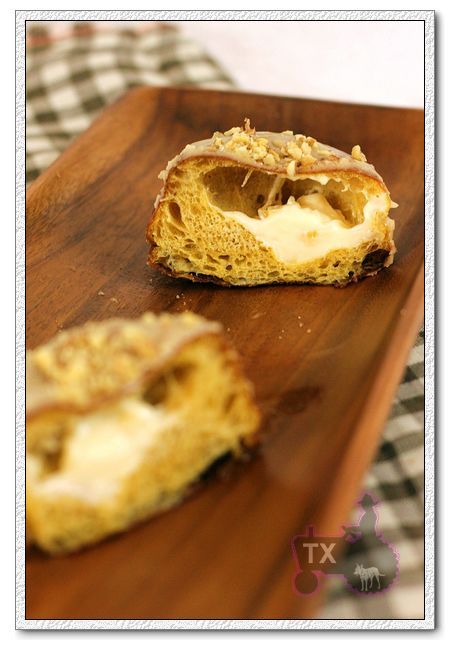 Maple glaze and cream went perfectly with pumpkin spice, classic.
Maple cream:
cream cheese, 113g
butter, 28g
powdered sugar, 50g
maple syrup, 1tbsp
- Beat until smooth
Maple Glaze:
powdered sugar, 100g
maple syrup, 80g
vanilla: 1tsp
- Beat until smooth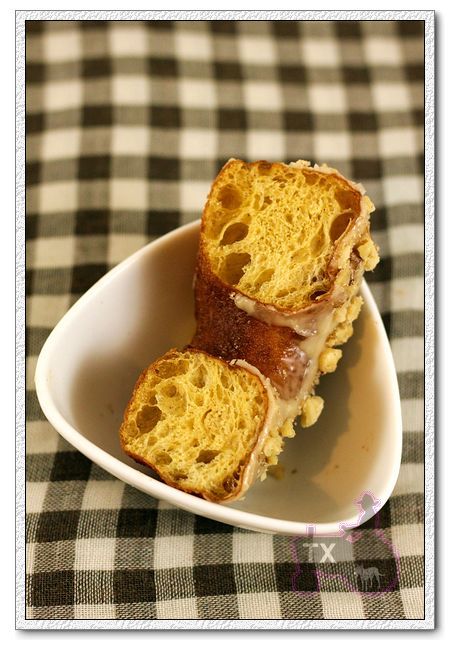 I particularly liked these doughnut holes, went down a little too easy. :P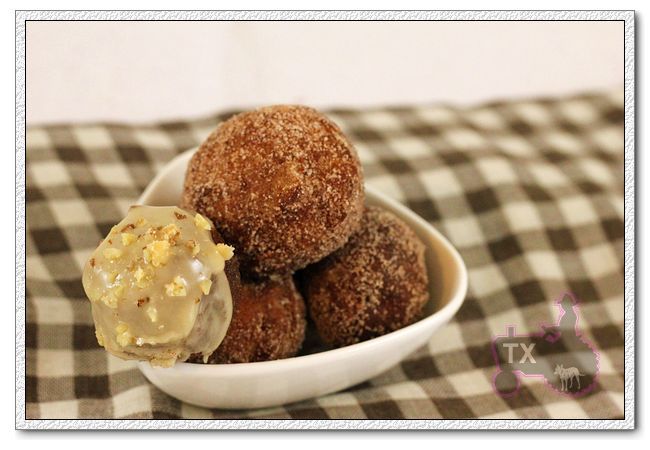 --------------The Asian Twist -----------------
Since I had all that oil left, I decided to make 油条 - a popular traditional Chinese deep fried pastry. I grew up having it for breakfast, they are sold during morning rush hour by street vendors, wrapped in cheap plastic bags. Similar to doughnuts, they are deep fried, delicious, cheap, popular, and utterly void of nutritional value. :P  Yet, this is one of the comfort foods that I dream of often.
There are various ways to make 油条, in a home setting, we don't need those extra stuff to make it extra fluffy (less dough, more volume, hence more profit), so it can be made easily with a process similar to doughnuts, the difference is that the dough is plain without any fat or sugar.
油条
AP flour, 258g
milk, 180g+15g
starter (55%), 65g
salt, 5g
instant yeast, 6g
baking soda, 1/4tsp
1. Mix flour, starter, 180g of milk, autolyse 30min. Add salt and yeast, mix until smooth and pass windowpane.
2. Let rise until double, about one hour. Mix baking soda with 15g ofmilk, knead into the dough. Cover and fridge.
3. Next morning, roll out dough into rectangle, let rise for 40min
4. cut into 1.5inch wide stripes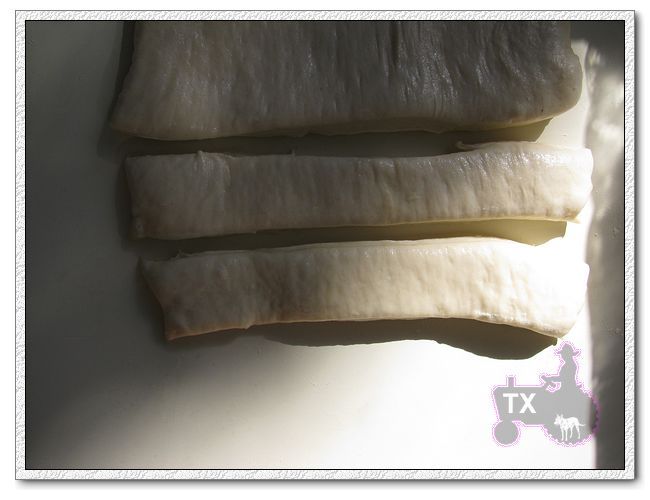 Lay one stripe on top of another, use chopstick to press an indentation in the middle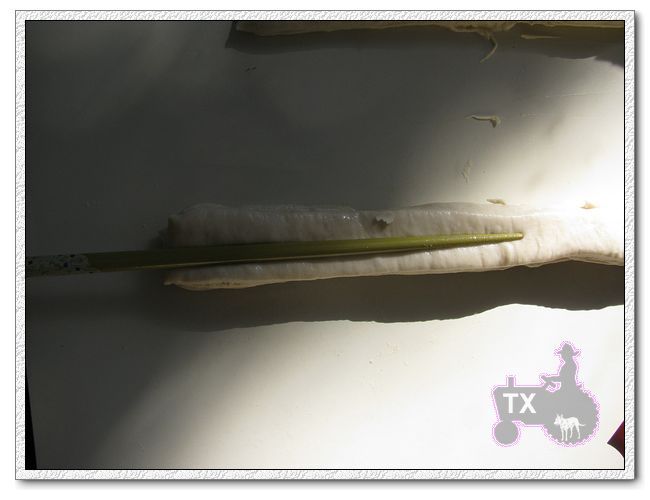 Stretch them longer (no longer than the size of your pot though)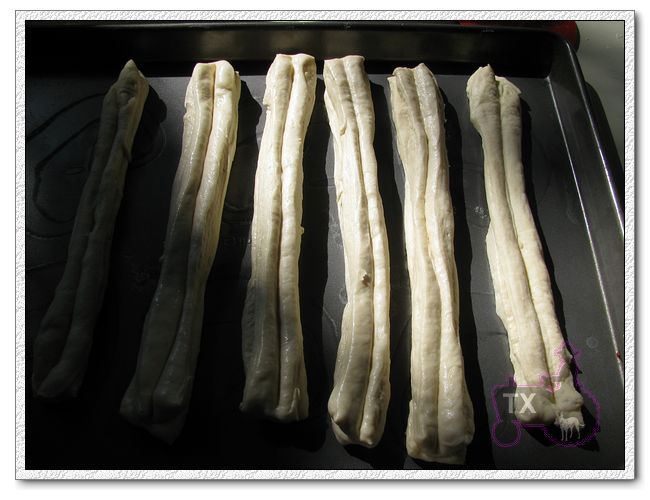 5. 375F hot oil, deep fry until golden, flip as necessary.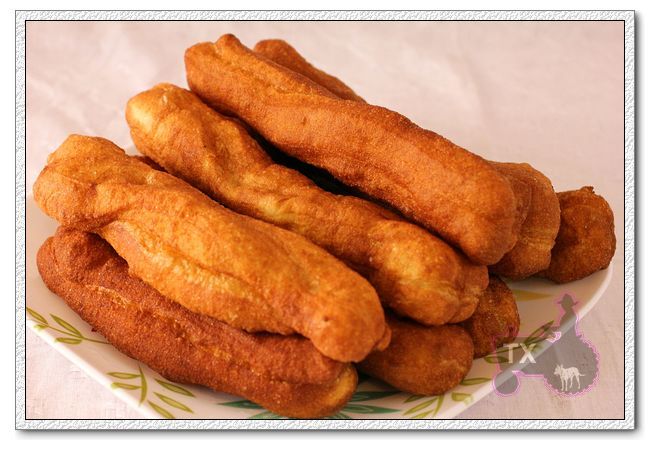 They are the most delicious fresh. There are many way of eating them. My family used to dip them in "salted fermentated tofu"(sounds strange? very yummy!). A popular way is to eat them with (or soaked in) warm sweet soy milk. In fact they are good with most dipping and sauces.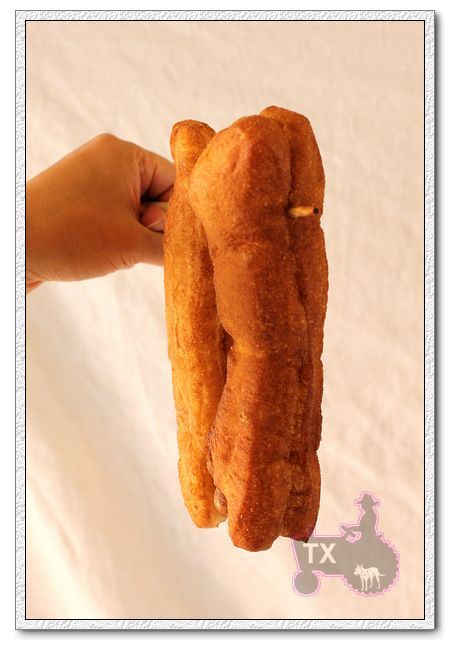 A popular street food combo is to wrap it with an egg crepe, finished with sweet sauce. Yum, just like my memory from Shanghai.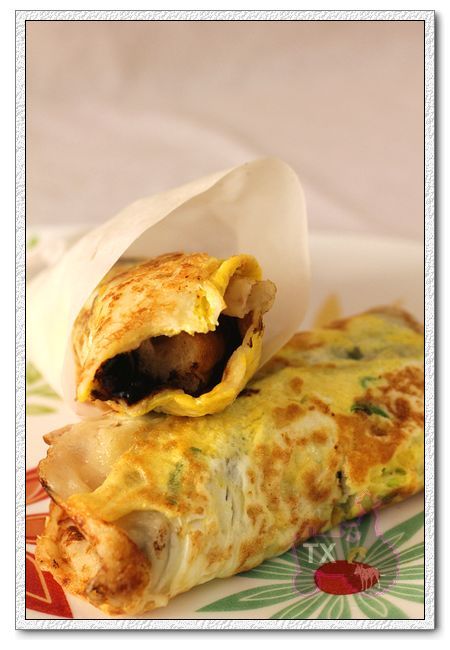 The leftover can even be cooked into dishes. I stirfried some with Chinese squash and meatballs.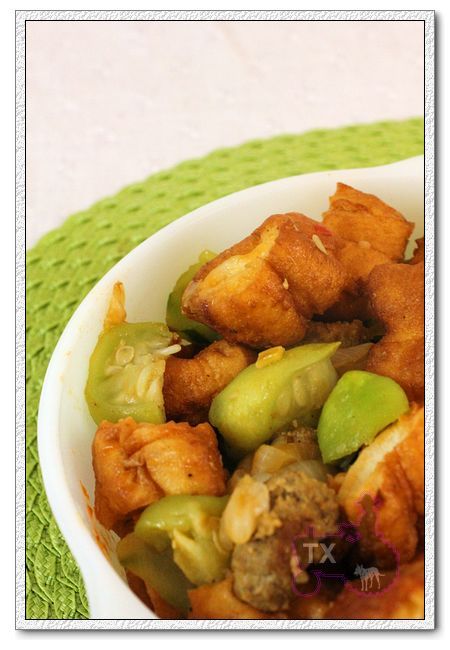 I am very happy about this challenge. This is my first time to deep fry anything, I got to eat fresh doughnuts, AND relive some of my favorite food memories from Shanghai.