October 24, 2010 - 5:19am
Sunflower seeds is a favourite of mine, whether it's in dense Vollkornbrots or lighter sourdough breads. I've toyed around with different formulas for seeded levains for some time, but my best one so far is the one I tried this weekend. The formula is not unlike Hamelman's seeded sourdough bread, but the one I've settled on, uses a rye sourdough and some more whole-grain flour than Hamelman. The dough is not particularly wet, but rather straight forward to work with. It's another one of those that can easily fit into a "mix in the morning and bake in the afternoon" (or vice versa) schedules. Here's a copy of the formula, and below is a shot of the loaf I baked Saturday morning: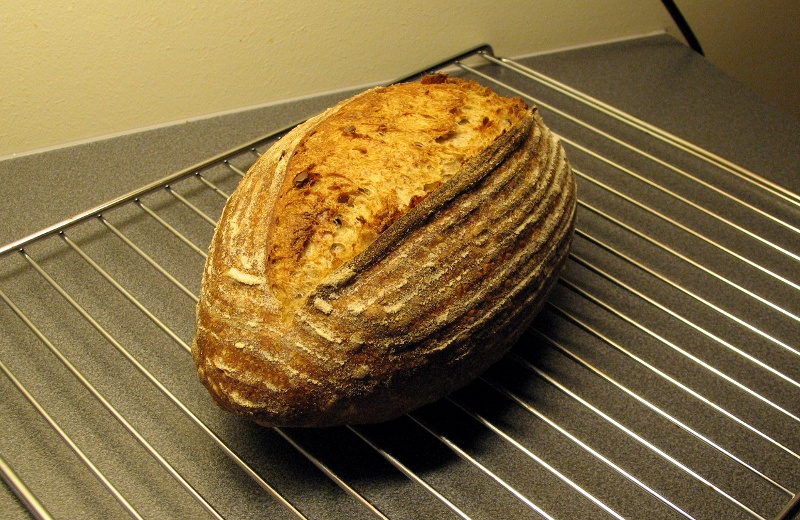 And here's a shot of the crumb: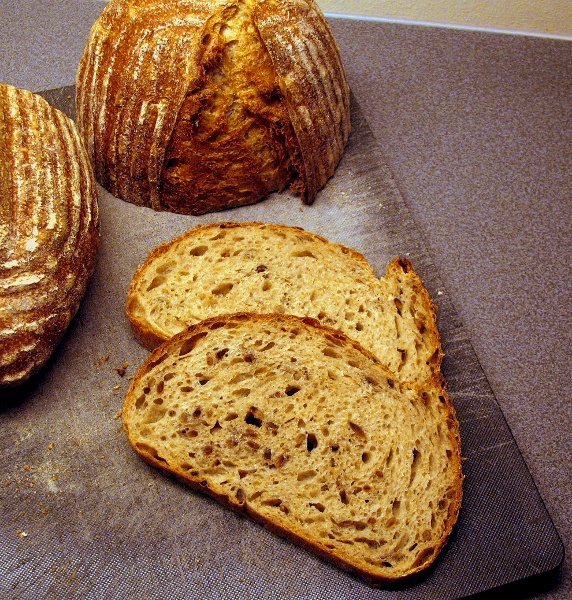 Feel free to vary the toasted seeds - pumpkin seeds is next on my list :)
Earlier in the week, I suddenly got this weird craving for brandade... Yes, I know. Pretty weird. I have a sneaking suspicion that it's the ongoing strikes in France, that I've followed closely via the news, and some reports from Marseille (where I had my first ever brandade de morue two years ago), that set it all in motion. You'll find salt cod in most well-stocked Norwegian grocery stores, so have a bowl with plenty of cold water ready, and let the salt cod soak a day or two: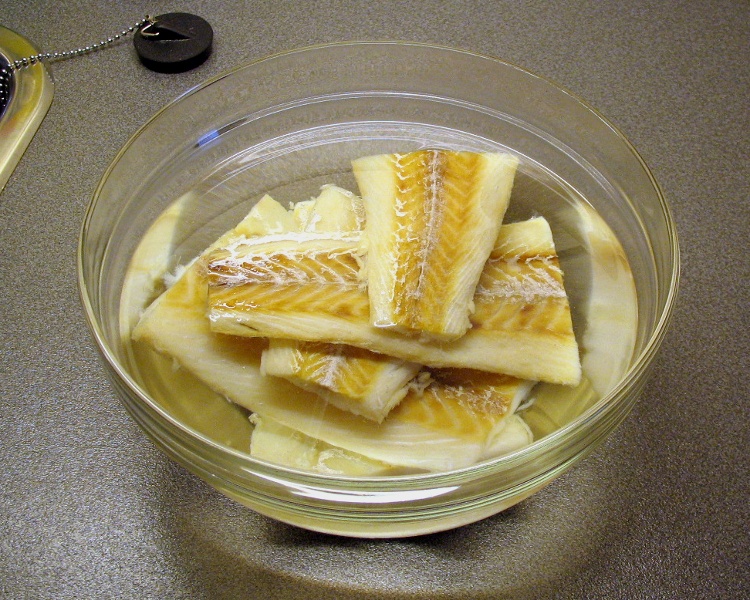 I think my first brandade de morue had some mashed potatoes in it, but to be honest, I prefer brandade made with just the fish, cream, olive oil and some seasoning. I love the smooth, creamy and light consistency of brandade, especially on toasted slices of baguette or a seeded levain. You can easily use a food processor to get a smooth, even brandade, but I prefer to make it by hand so you still have small flakes of fish meat intact.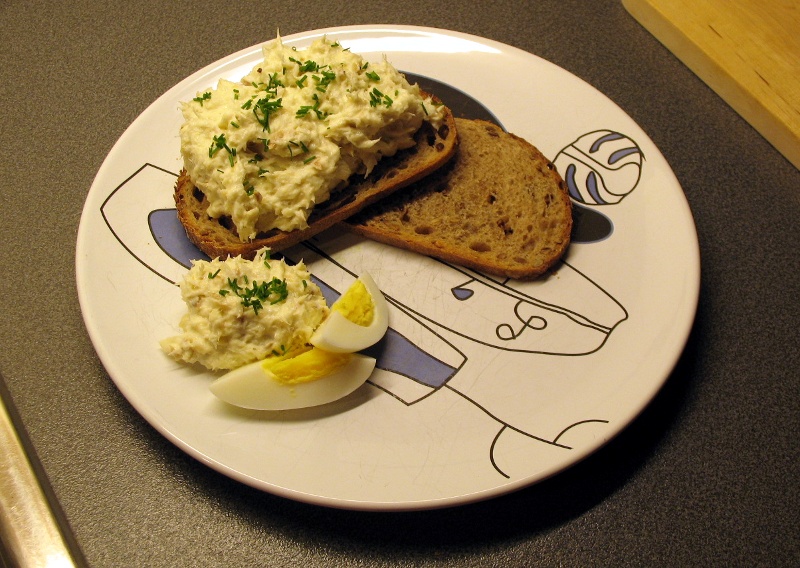 Over the weekend, I prepared another French favourite of mine: A pear frangipane tart. Almonds and poached pears is one of those timeless flavour combinations that work any time of the year.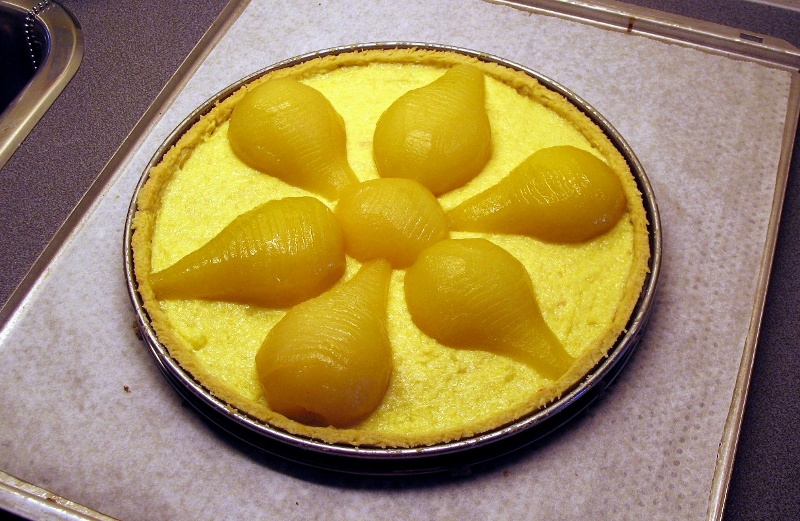 Bon appétit!