October 15, 2010 - 9:44am
Sourdough Lye Pretzel - with a twist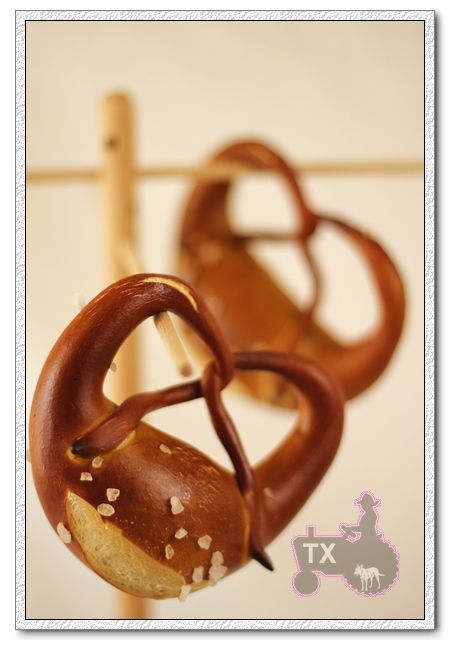 Right after I made and posted about lye pretzels last time, arlo brought this article to my attention - ah ha! Who knew lye pretzels are "in fasion" again, does that make up for my 10 year old jeans? :P Still having that whole big jar of lye to use up, I made pretzels again, but the recipe is a combo of the NY Time recipe and Nancy Silverton's Sourdough pretzel recipe, then at the very end, I added my own "TXFarmer spin". I had some cooked red bean left from making mooncakes, so I filled a few of those prezels with sweetened coarsely mashed red bean paste. Delicious! I do apologize if it offends any German TFLers though. :P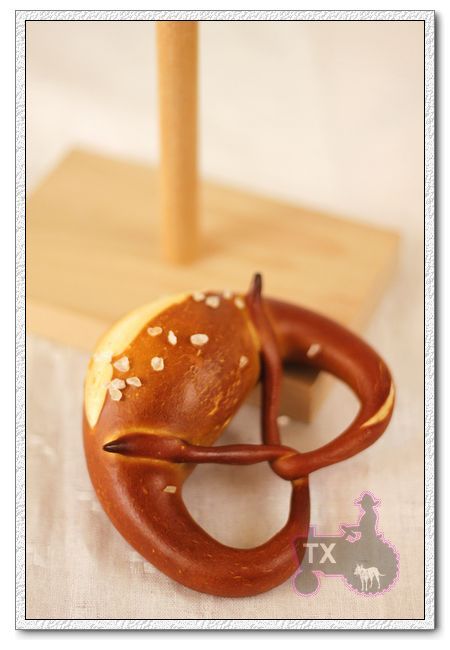 Sourdough Pretzel (NYTimes+Nancy Silverton+my own craziness)
-makes 12 pretzels, each about 110g

water, 218g
starter (100%), 207
bread flour, 567g
barley malt syrup, 21g
salt, 2tsp
lard, 23g (Yes lard! Butter would work but lard gives a better/more authentic flavor, as well as whiter crumb. I have a big container of lard in my fridge at all times, embrace pig fat!)
1. Mix and knead very well. This is a dry dough, similar to bagel, but do knead well. I kneaded by hand since my mixer was doing other more important things like whipping 12 eggs, it' took some elbow grease but could be done.
2. No bulk rise, divide dough into 12 portions, round, and rest for 45min.
3. Shape into pretzels, do keep middle portion fat, and two ends pointy.
To add filling, first shape the dough into a batard, then roll into a long oval, add filling (not too much though!), roll up, seal well, roll out to desired length
4. Rise at room temp for 1 hour, the dough would've visibly expanded, then put in fridge for 12 to 24 hours.
5. mix 30g of lye into 1000g of water, wait for 10 min for it to completely dissolve, the water would become warm. Dip each pretzel in lye water for 30 sec, put back on baking sheet, score at the "fat belly" (if you have filling inside, score at an angle so the filling won't leak out), spread coarse sea salt on top (not for my red bean paste ones).
6. Bake for 20 to 25min at 400F.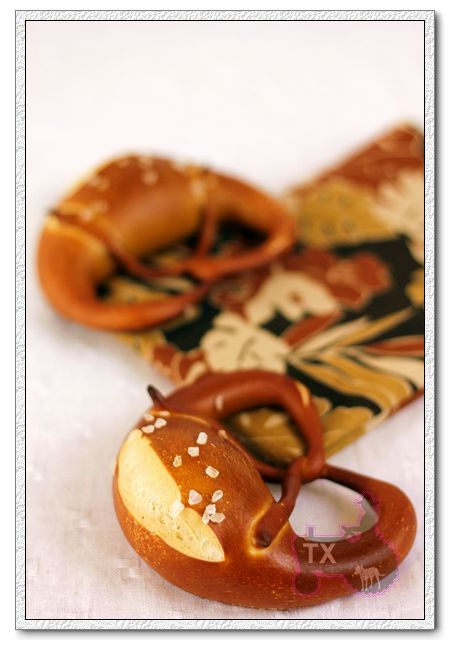 Tight even crumb, just what I like. I didn't wait for the lye water to dry before scoring, so if you look closely, the edges of the cuts are yellow, need to improve on that.
The ones with filling are REALLY good, this way I don't have to dip the pretzel in other stuff. There are many other filling possibilities, PB&J? Nutella? Pumpkin pie? Maple cream? BBQ pork? Curry chicken? Endless.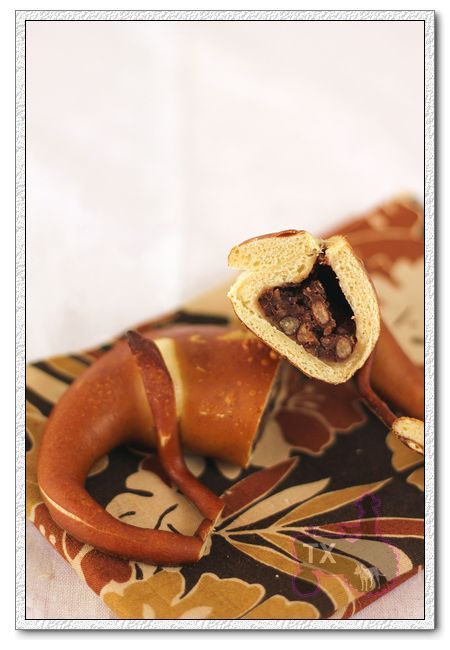 ----------------------------Completely unrelated-------------------------------
Here's a great coconut cupcake recipe I made a few days ago for my running friends,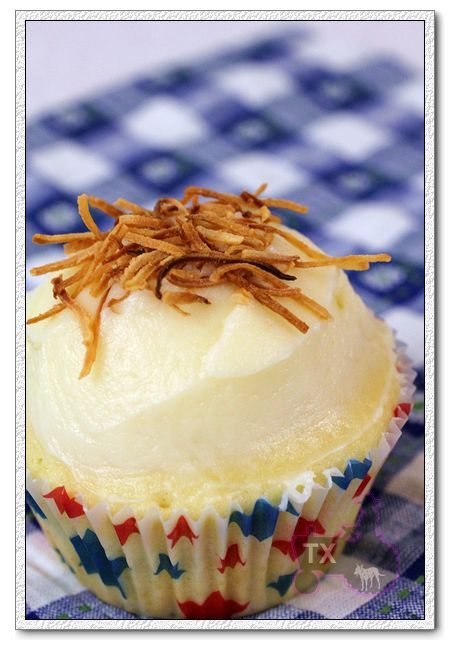 I highly recommend this epicurious recipe, I did use cake flour rather than AP flour in the recipe, and used a cream cheese icing rather than the original one, both the taste and texture are really good.
The key of the recipe is "reduced coconut milk", I have some leftover, and I will be dunking everything in it! Even if you don't make the cake, make this!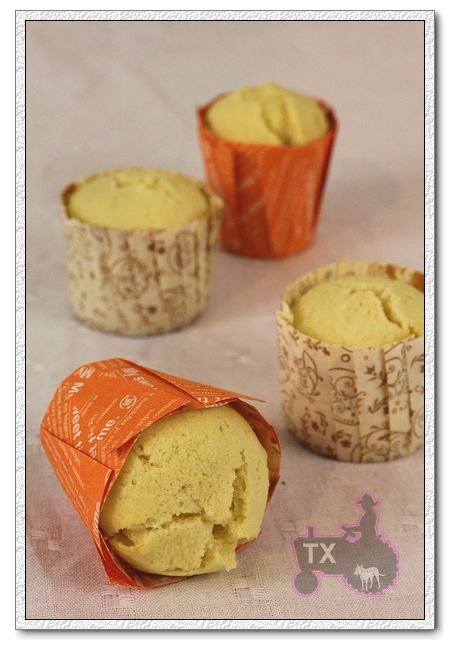 Submitting to Yeastspotting