September 21, 2010 - 12:18pm
Chinese mooncakes - Happy Mid Autumn Festival !
This year Chinese Mid Autumn Festival falls on 9/22, Wed, even though it still feels like high summer here in Dallas, I have been making traditional mooncakes to mark the occasion.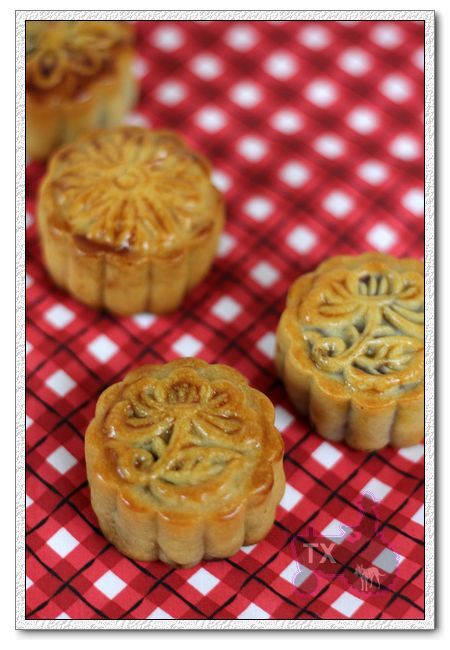 Traditionally, it''s a holiday for people to gather with loved ones. The round moon symbolizes "togetherness" and "family". My parents are in Seattle, while my husband's family is all the way in China, so we can only celebrate with them spiritually.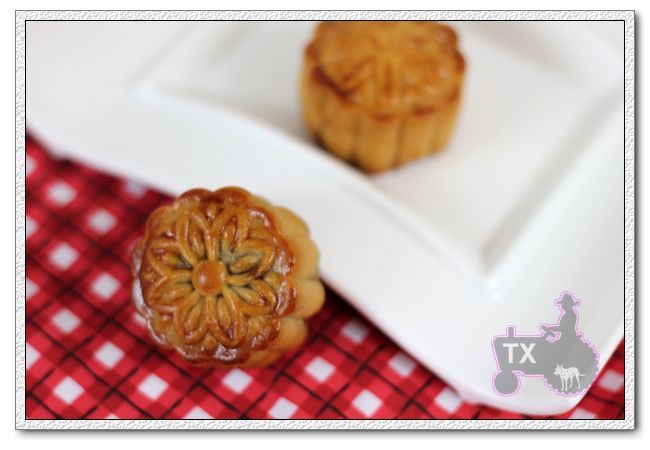 These mooncakes in the picture are of "Cantonese" style: the dough was kneaded then filled with various fillings (usually sweet), pressed with a special mold with different patterns for the top surface, then finally baked. The process of making them was long and tiring since I had to do everything from the scratch, while in China one can often buy the fillings or other ingredients readily made. It took me a whole day to make 40+ of them, with 3 different fillings: red bean paste with salted egg yolk, chestnut paste with salted egg yolk, and finally coconut cream.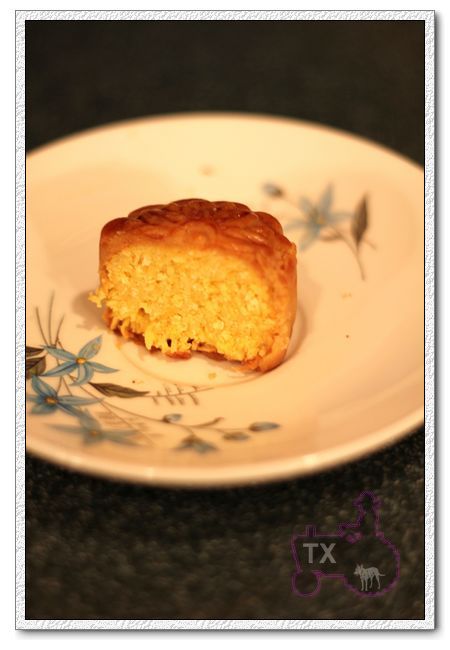 The hard work was worthwhile though since we took them to my parents' home in Seattle last weekend, and had an early celebration there. My husband made very nice packaging for these so they don't get destroyed during the trip.
While in Seattle, I also made a batch of "Suzhou" style mooncakes. They have a different wrapper than the ones above, laminated similar to danish dough, and the filling is often savory. Here we used grounded pork and salted cabbage.