September 20, 2010 - 5:39am
I have made 200 bread and now the recipe fails.. help!

I have made maybe 200 bread the last year or maybe more. I don't know. I have found a recipe that has always worked.

But now it has suddenly stopped...
I use the exact same recipe.
This is normal: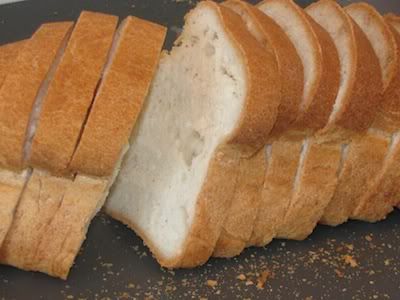 And this is how it gest now:
Sometimes it also falls in the middle (like a u)
Sometimes is also seems a bit raw..
I have made about 50 bread the last month and it is the same problem every time...
The last 20 bread I have tried different things like using less water, less rising time, higher heat ++ The bread is getting better now that I'm using less water.
Before I use 940g flour and 1L water, today I used 1000g flour and 950ml water.
Why has this cahnged?
Yesterday I made cinnamon rolls. I have use that recipe so many times.. The dough was okey, it did rise very well. But when I put them into the oven they did not continue to rise (as they normally do..) they stayed the same hight before they falled together. They where 6 cm after rising, after baking they where 3 cm...
I have called the manufacter and they say that have not changed the ingredients in the flour mix I use.
Its so frustrating.
Does anyone have a idea on whats wrong? Why do they fall?
It was so fun making bread before but now its not fun anymore.. Before they dobeled in size after rising and then they did rise about 1 inch more in the warm oven.
Please help...
I was supposed to start my own bakery before this started to happen and now I don't think I can before I have "fixed" the dough..