D. Lepard's Choc. Honey Meringues
Very delicious and fairly simple to make, these appealing cookies make a very nice accessory cookie to an elegant dessert or just simply to snack on alone.
With 'Mis en Place' I made these while preparing dinner, placed them in the oven to slow bake.  The recipe is HERE updated..this link should work, scroll down to the recipe.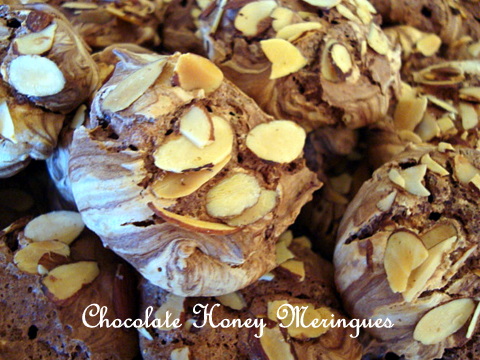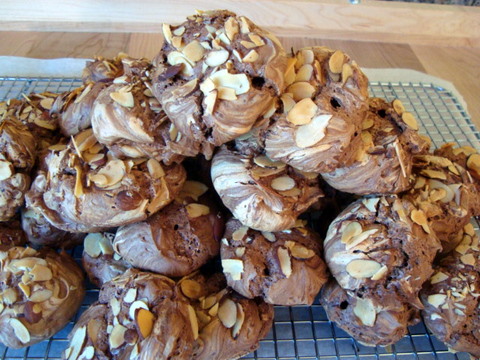 Sylvia