Sun-Dried Tomato and Asiago Cheese Sourdough
Hello, This is from Eric Kastel's "Artisan Breads at Home". I baked this bread and froze it, and we tasted it tonight with dinner. YUM. With many thanks to the author!!! I tried slashing the bread in a starburst, as I saw someone else do quite beautifully on this site. I wish I could remember who that was, so I could go back and take a look at their handiwork and pay them a compliment here - I will keep trying until I can make mine look as nice!

For 48 ounces of dough, there were 6.6 ounces drained, chopped sun-dried tomatoes and 3.2 ounces cubed asiago cheese, tossed with 1.3 ounces whole wheat flour, kneaded in by hand after the final mix.
I am so pleased with how tasty this loaf is, and how pretty the crumb is, marbled with tomato.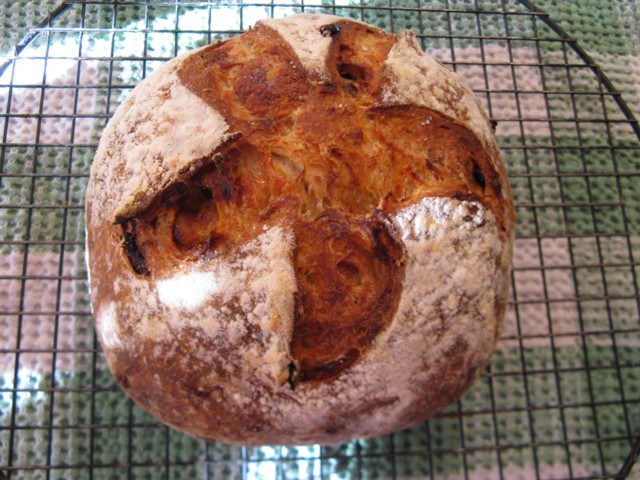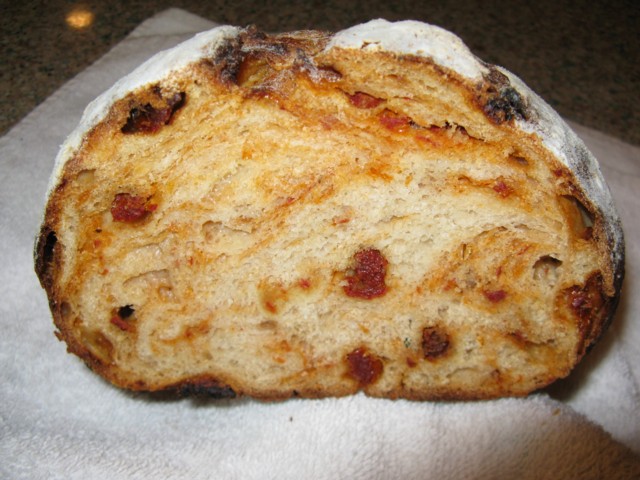 Regards, breadsong