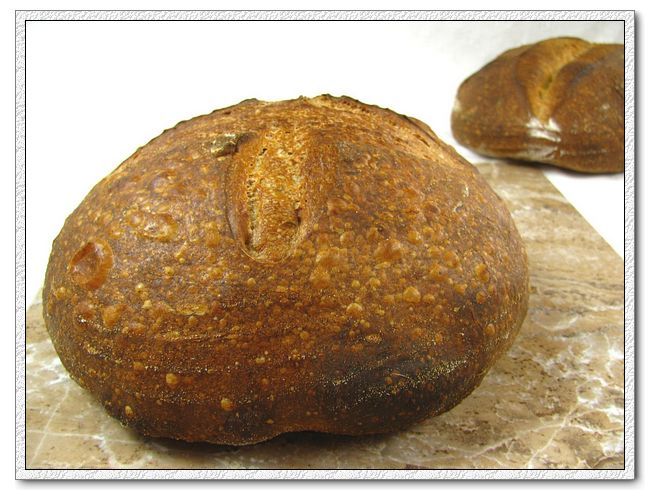 JT's 85X3 formula can be found here, I made several changes:
1. I don't have type 85 flour, so I followed Farine's advice and mixed 80% bread flour with 20% ww flour
2. I didn't use yeast in the final dough
3. I added a 30min autolyse before mixing, and let it rise for 3 hours at room temp, with 3 folds (one per hour), after that I shaped the dough and put it in fridge overnight for about 10 hours
4. The 2nd day, I took the dough out and left it warm for 20min before baking, judging from the dough, I thought it could be baked directly from the fridge, but my oven was not preheated enough until 20 minutes later
Made a boule and a fendu loaf, scoring opened pretty well, and nice singing crackling crust
Hydration is 76%, even with thirsty ww flour, the dough was wet enough to grant an open crumb
Flavor is nice and complex, it tasted great this morning, and got better by tonight.
Also made fougasse using recipe from "Bread", with following modification:
1. In addition to olives, added cooked bacon and fresh thyme in the dough
2. Brushed dough with olive oil before baking, and sprinkled one with fresh thyme, the other one with grated chedda cheese
3. Tried to score before/after proofing, no difference IMO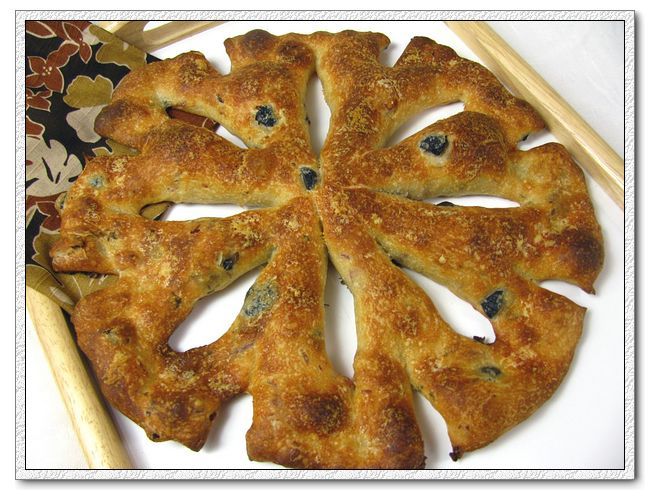 Golden and crispy on the outside, with very open crumb, so basically the whole bread is 99% crust, like the way it should be. Can you see the bacon hidden inside?
They went down so quick and easy,  maybe I shouldn't make these too often :P