Poolish Baguette with Sunflower Seeds
This is a variation on a formula I learned at the SFBI baguette workshop. The original version was delicious, but crumb was not that open since hydration was only 68%(probably to make it easier for students to handle). I increased the hydration to 75%, scaled the amount to fit home ovens, kept the rest the same. Still minimal hand mixing, with a long bulk rise and several folds. Delicious and nice open crumb.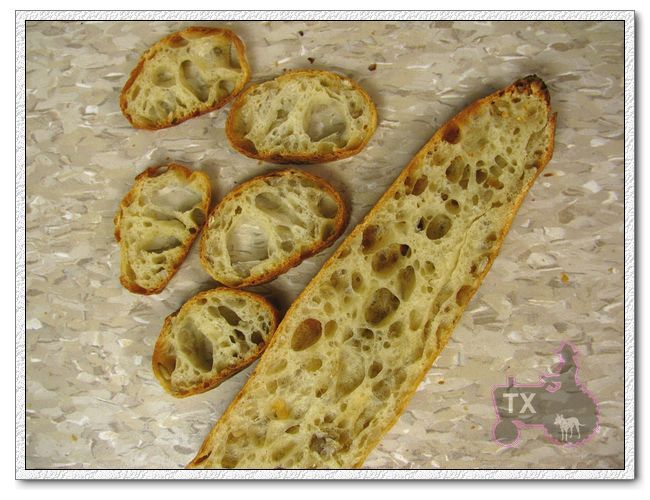 Poolish Baguette With Sunflower Seeds (adapted from SFBI)
-Poolish
Bread Flour (I used KA AP flour), 163g
Instant Yeast, 0.12g (I mixed 1/2tsp of yeast, which is about 1.5g, in 150g of water, then took 12g of yeast water)
water, 163g (if you measure yeast like I did above, minus 12g of water from this amount)
1.Mix and leave at room temp for 12 hours.
-Main dough
Bread Flour (KA AP), 330g
water, 173g (I used 207 to bring the hydration to 75%)
yeast, 1g
salt, 10g
toasted sunflower seeds, 59g
malt extract, 2.5g (I used barley malt syrup)
poolish from above
2.Mix water, flour, malt, and poolish,autolyse for 20mins
3.Add salt and sunflower seeds, hand mix to combine
4.bulk rise for 3 hours, with 3 folds at 45, 90, 135min.
5.divide into 4x220g, preshape, shape into baguettes
6.proof for about 45min
7.bake with steam at 460F.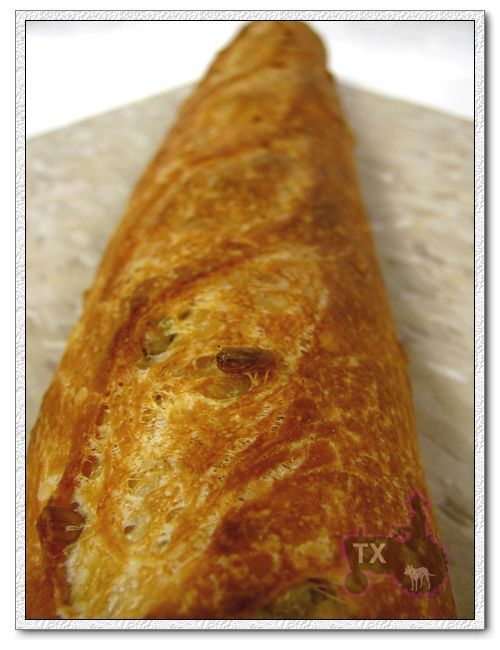 Sunflower seeds don't absort that much water, so it was a very wet dough. Scoring is tough, no ears to speak of.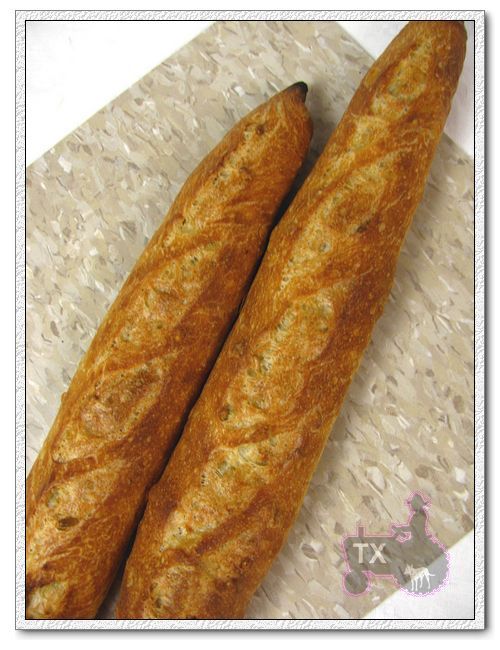 Nice open crumb though
The taste is incredibly nutty and fragrant from the sunflower seeds, can't stop eating those!