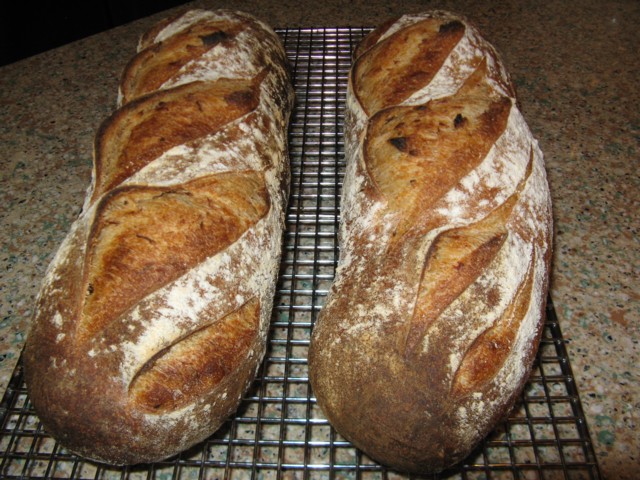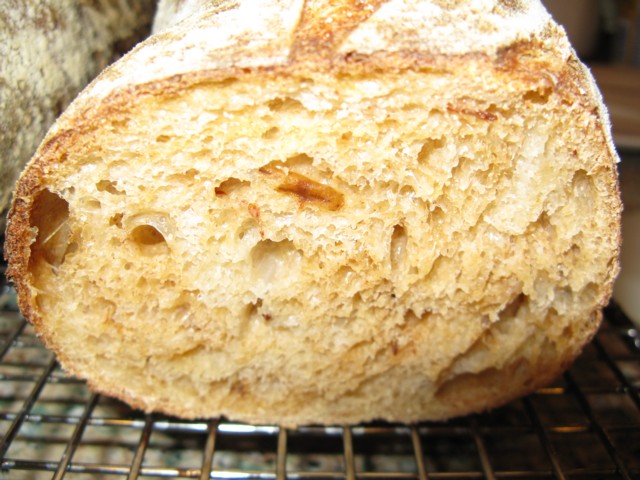 Hello,
I picked up the CIA book "Artisan Breads at Home" by Eric Kastel from the library and was delighted to find a recipe for Chipotle Sourdough, using pureed chipotle chiles in adobo as an add-in.
For 48 ounces of dough, the recipe calls for 2.6 ounces of pureed chipotles combined with 1.3 ounces whole wheat flour as the add-in; I kneaded this in by hand at the end of mixing.
This bread is spicy and so, so tasty. I think it will be perfect to serve with an al fresco Mexican dinner and Margaritas!

The author advises the reader to "use it to create your most memorable grilled cheese sandwich" - a great idea I can't wait to try.
It's too bad the crumb shot doesn't show any pieces of chipotle chile - but they're in there, trust me!
Regards,
breadsong