What's better to celebrate July 4th than making/eating Chicago Style stuffed pizza?!
Followed the recipe here, I have been to chicago and ate their famous deep dish/stuffed pizza numerous times, I won't call this "authentic" (in fear of bashing from Chicago natives ), but it's indeed delicious and VERY similar to what I had from famous Chicago eateries.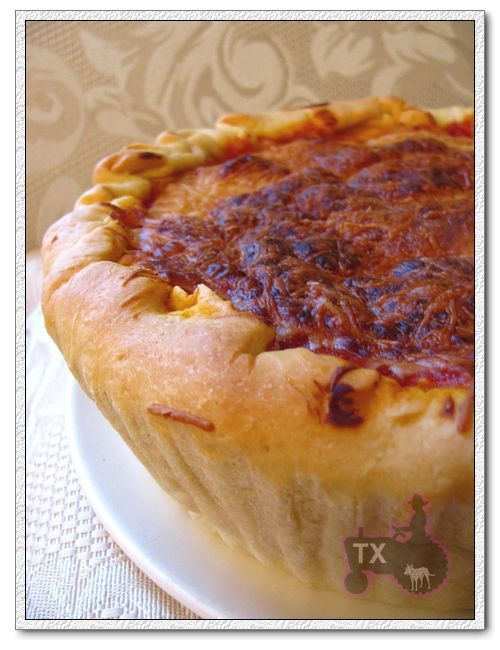 My parents had no deep dish pizza pan, nor 9'' deep cake pan, so I used an 9" aluminum pan, which is 3" high, worked perfectly. The extra height allowed me to stuff more ingredients inside! My parents usually prefer Asian foods, but they loved this one - Itatlian sausage, shiitaki mushroom, spinach, loads of fresh mozarella cheese, homemade tomato sauce, what's not to love? Despite the long ingredient list, it's actually not hard to make.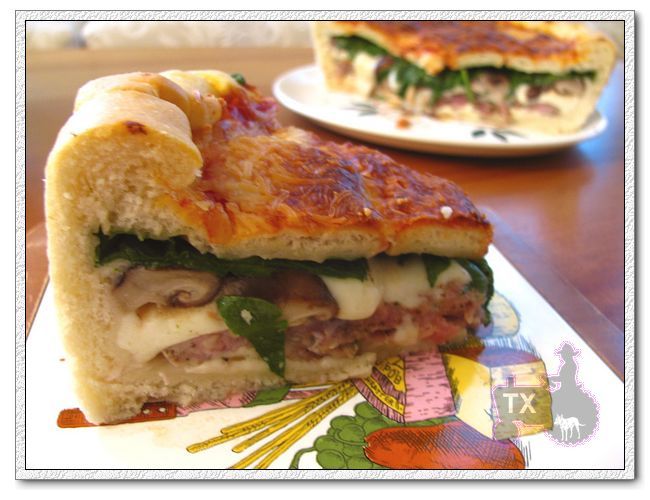 For desserts, I made Japanese style light cheesecake, sometimes called "cotton soft cheese cake".
It has a tiny bit of cake flour and corn starch in the batter along with cream cheese, butter, and eggs, lighter and airier than American style cheese cake, yet still rich and moist. I used a Chinese recipe, but this recipe is pretty similar.