Lemon Barley Cob - with correction
This is a bread from "A handmade loaf" by Dan Lepard. Good thing I googled before making it, the formula has a mistake, the levain amount should be 75g, not 150g. You can see the thread about this issue, as well as the whole formula here.
This is a bread went beyond my expectations. Lemon was a prefect match for barley, bringing out its slightly sweet flavor. Crumb is soft and chewy. It's not delicate and sweet like normal lemond dessert breads, it's hearty with a nice summery undertone.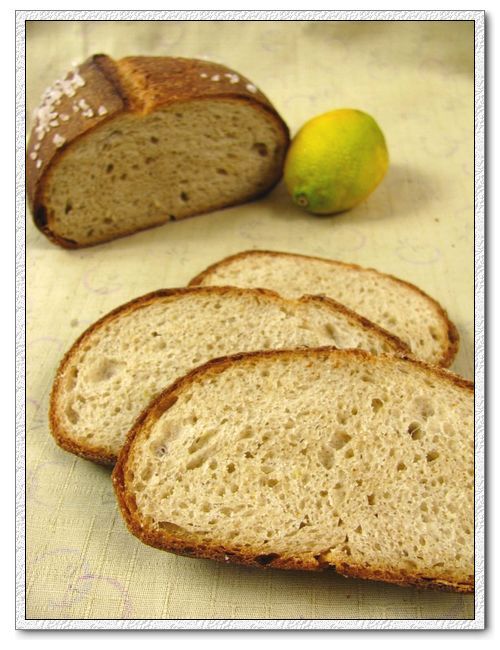 I did adjust the levain/water amount to accomodate for my 100% starter, also cut the yeast amount by half (in volume) since I used instant and the book used fresh. The dough still proofed a little faster than what the book suggests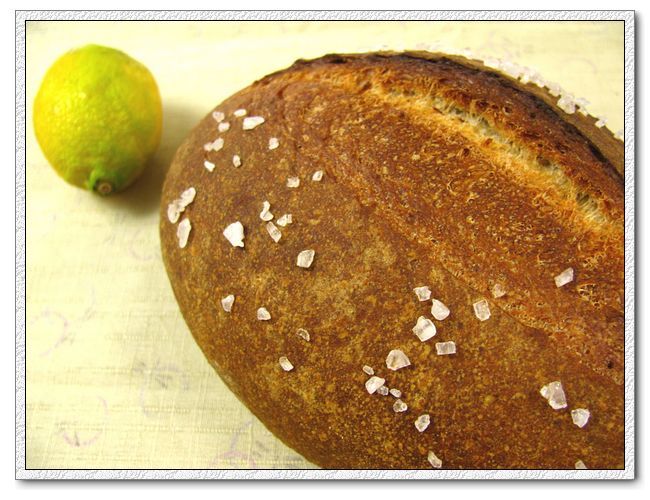 Hey, it kinda looks like a lemon huh?