Pain au Levain+Semolina Sourdough from "Bread", and some semolina pasta
Pain au Levain, delicate, well balanced flavor. Not sour at all. DH loved it, I prefer it a bit more sour. Borrowed this shape from SteveB's blog here
Another shape: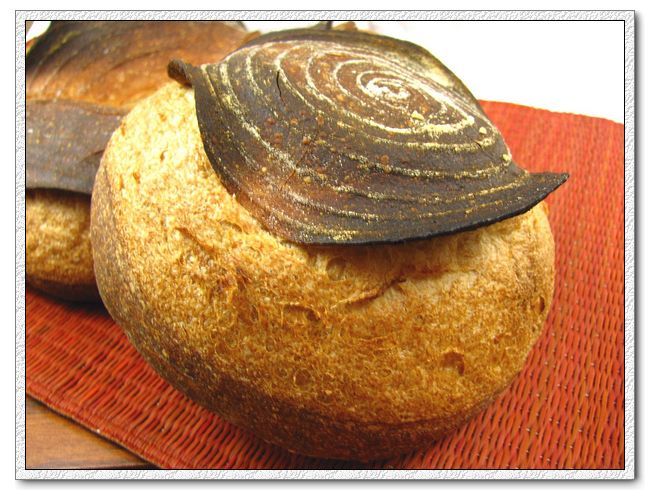 Nice open crumb, for a 65% dough, it's surprisingly open: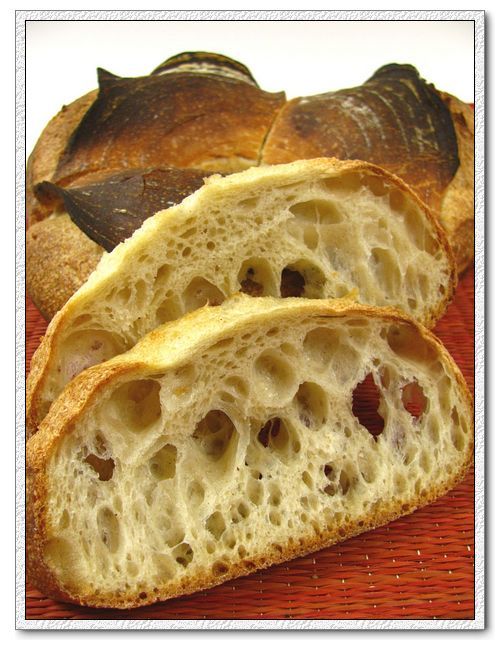 Now the semolina Sourdough, pretty straightforward formula, the dough indeed rose pretty fast just like the instruction says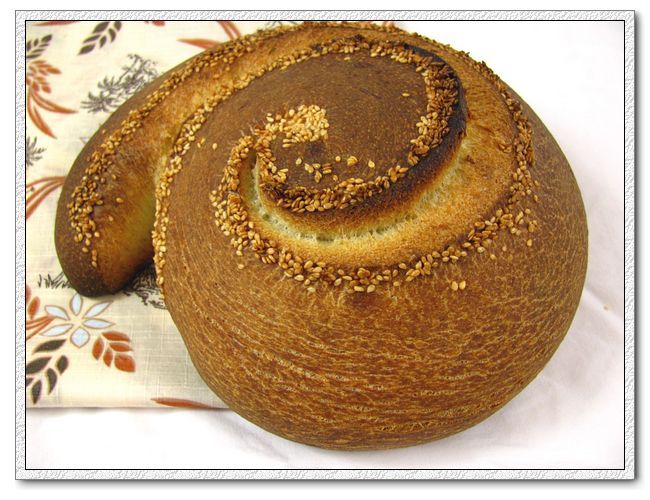 I didn't mix sesame into the dough, put them on the surface instead. The shape is from "Amy's Bread". I like how the seam opened up during baking, and sesame got seperated on either side.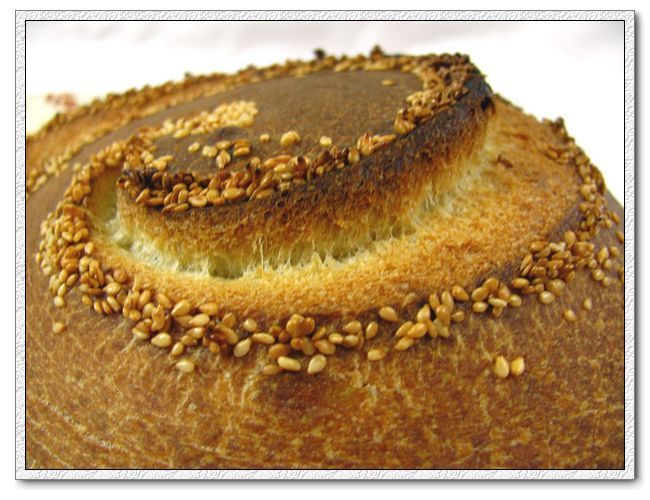 Open crumb, but holes are mostly distributed on the outside, probably due to the swirl shape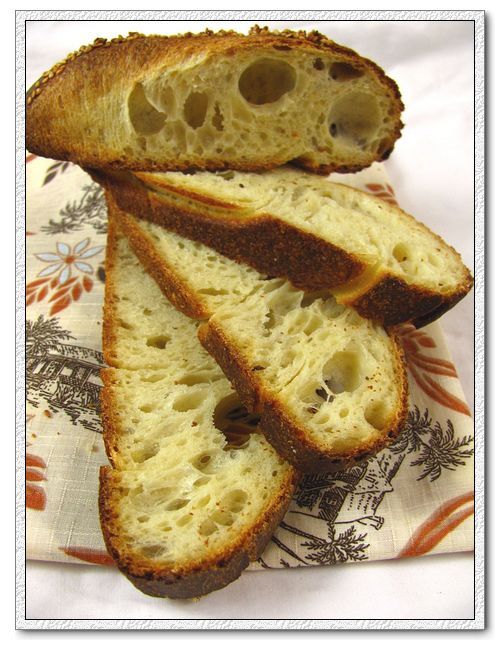 Made semolina pasta to go with the semolina sourdough above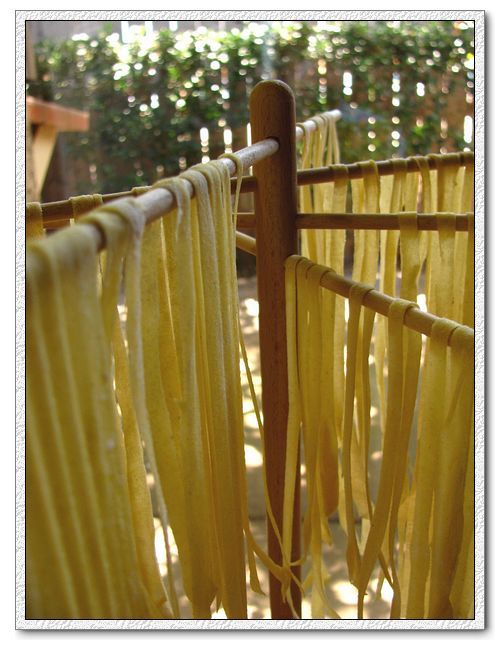 With homemade pesto sauce & a generous piece of salmon, yum!