Hazelnut Raisin Currant Loaf - and a big Thank You to Eric!
This is my first bread made from the "Bourke Street Bakery" book. The book introduces a basic white flour white starter dough, then add various ingredients to it. In this case, it's toasted hazelnuts (yum! I am on a hazelnut kick lately, can't get enough of it), a mixture of currants and raisins (I like that combo, it's better than just currants or raisins alone), and a bit of rye starter to add some tang. In the basic dough, the white starter ratio is fairly high, which is probably why the bulk rise was only 2 hours. The dough was then shaped and put in the fridge to proof overnight. The 2nd day, I took the dough out to room temp for 2 hours then baked with steam.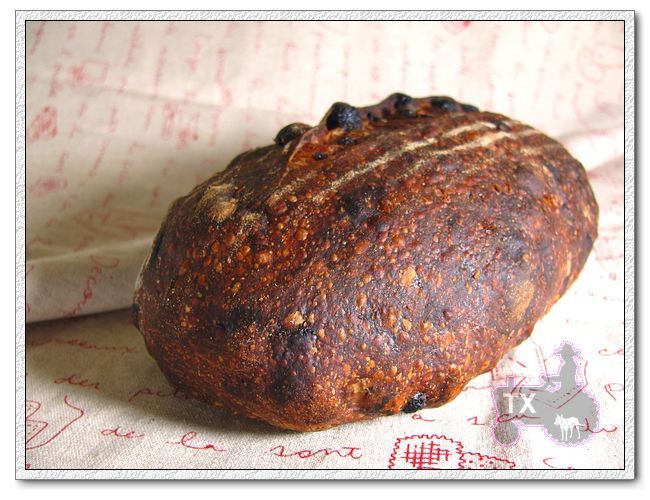 Fine, you caught me, I increased the amount of hazelnuts and dried fruits again. Fragrant, sweet with some sourness, addictive.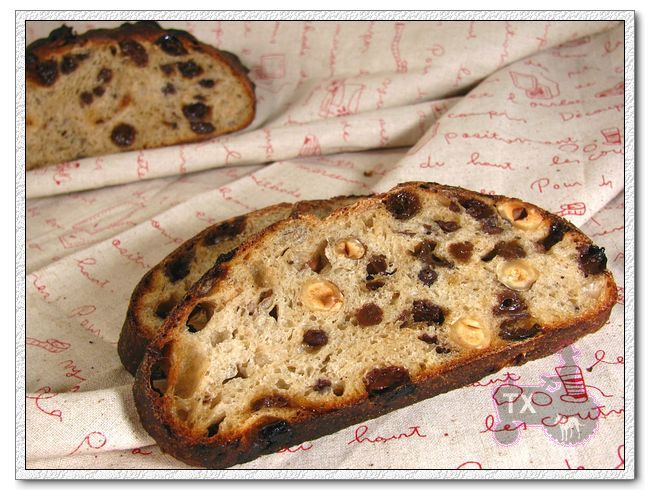 There are a few other flavor combos in the book just jumped out to me, such as Mr. Potatoe bread, spiced fruit loaf, etc. Other than breads, there are also a lot of delicious looking tarts/pies/cakes formulas in the book, can't wait to try them. Oh yeah, the book has metric measures, and pictures of each formula, both are what I look for in a good baking book.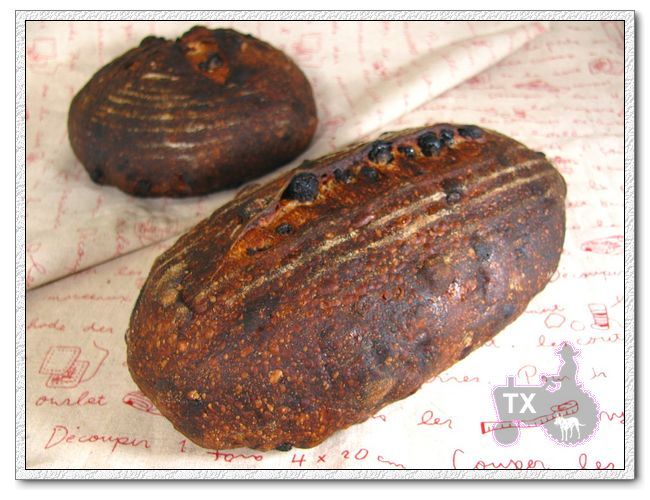 I don't know whether any of you have noticed some changes in my pictures. A few weeks ago, Eric kindly reached out and offered to help me to learn digital photography. I have never been happy with my pictures, when he offered, I jumped on the chance. Lessons from such a knowledgable teacher, yeah! Since then we have gone through lessons and exercises on various aspects of digital photography. I discovered so many new functions on my digital camera (just a cheap point and shoot one) that it's like I have a whole new camera for free. During this whole time, I troubled Eric with endless questions and never ending stream of less than ideal practice shots, he has been very patient and direct, encouraging but never hesitates to point out what I did wrong and what to do to improve - exactly what I needed. My pictures are still a working progress, but Eric and several other TFLers have noticed some improvement, so I just want to take the opportunity to acknowlege my appreciation for Eric's help. The following are some shots of German style lye pretzels I baked last week, I am not happy with the pretzels yet, but the pictures are the best one I have ever taken!