Sourdough Bagels - my best bake so far...
I make these sourdough babies weekly, and over months have tweaked my recipe to the point where they turn out just how I like them every time. These ones were especially good, so couldn't resist taking a pic and posting.
Anyone interested in my recipe, you can find it here.
Aveagoodweegend all, and best o bakin' to you!
Ross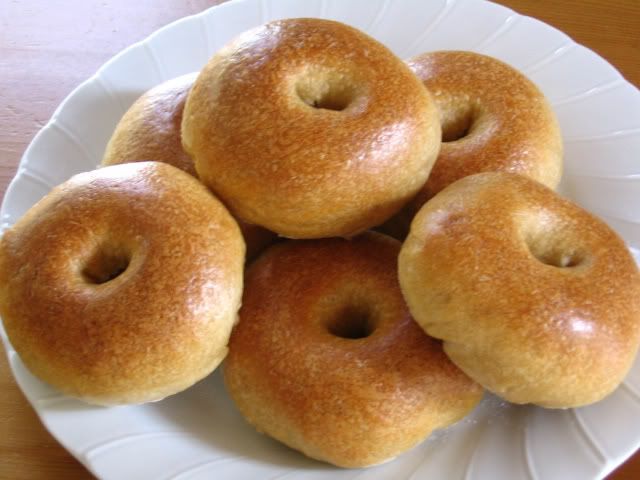 (Submitted to Yeastspotting - probably too late, though. Oh well...)