Walnut levain and croissants
Last week I've been enjoying a variation of the pain au levain I blogged about in my previous post - I'm really loving the bite the breads get by the rye sourdough. For the loaf pictured below, I raised the whole-grain amount slightly and added a healthy dose of walnuts. I'm such a sucker for walnuts; only bad thing about them is that they're not a "local food" around these parts. The ones I find in the stores are pricey and have travelled all the way from California... Still my favourite nuts, though. Here's a link to the recipe, and here's the loaf: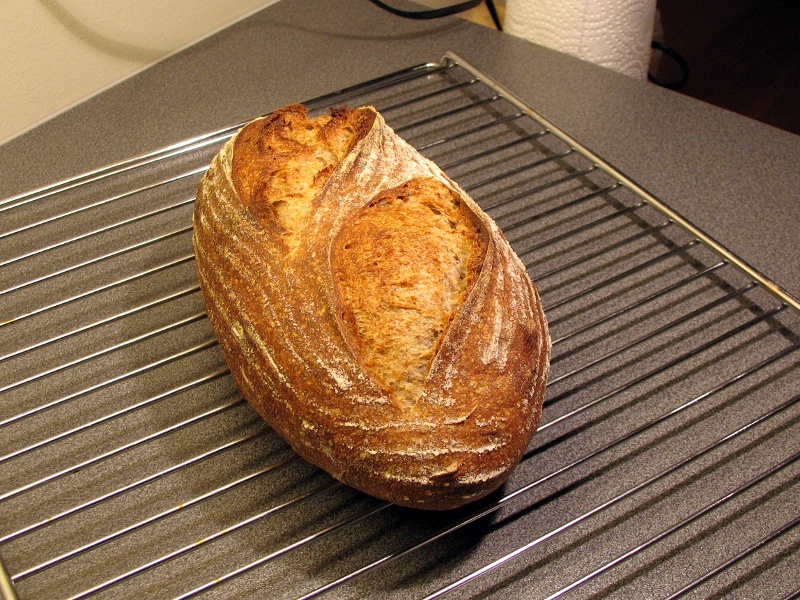 ...and here's the crumb: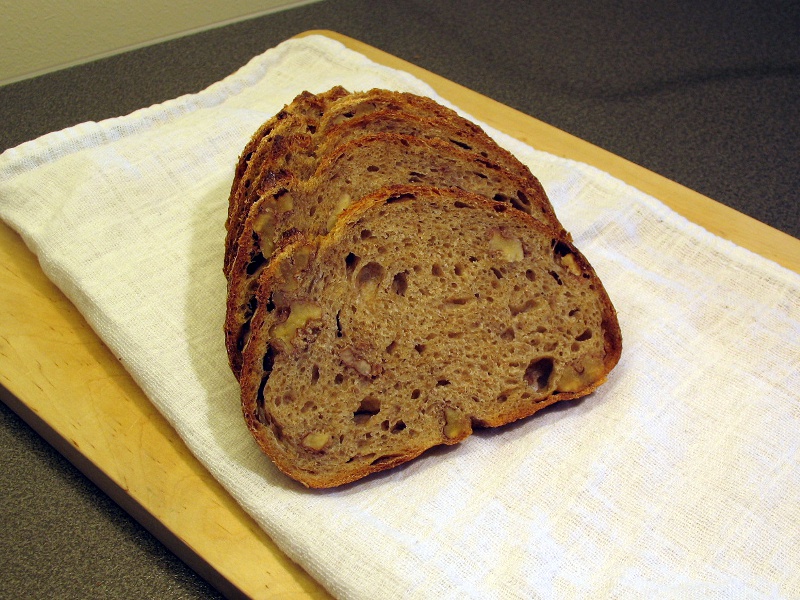 A delicious bread!
I also baked a batch of croissants this weekend. I'm not sure exactly what beats the smell of croissants baking...
I split the dough in two after rolling it out, and used one half to make large-ish croissants and the other half to make smaller, regular sized croissants. Photo below: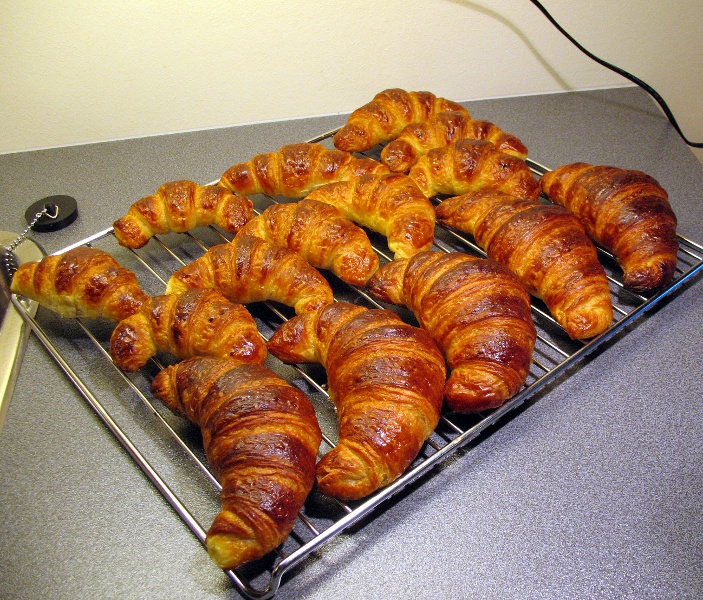 And here's the crumb shot: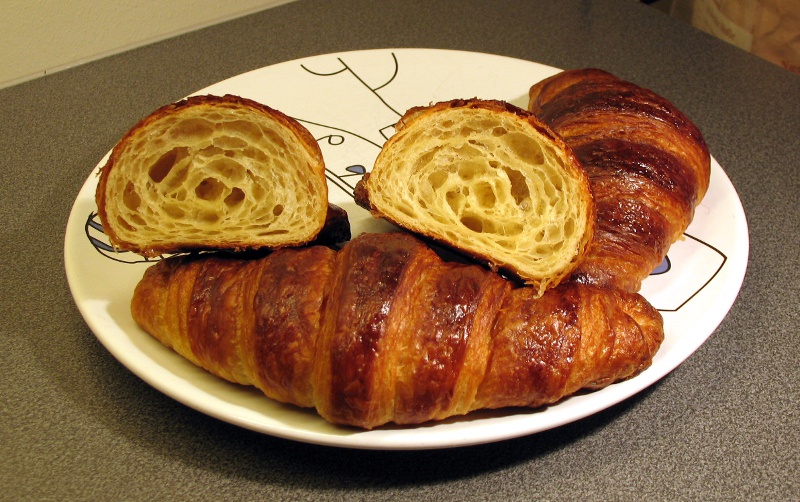 I was really happy to see how they turned out - probably my best batch so far! One of these with a cup of freshly brewed coffee makes the morning routine bearable :)