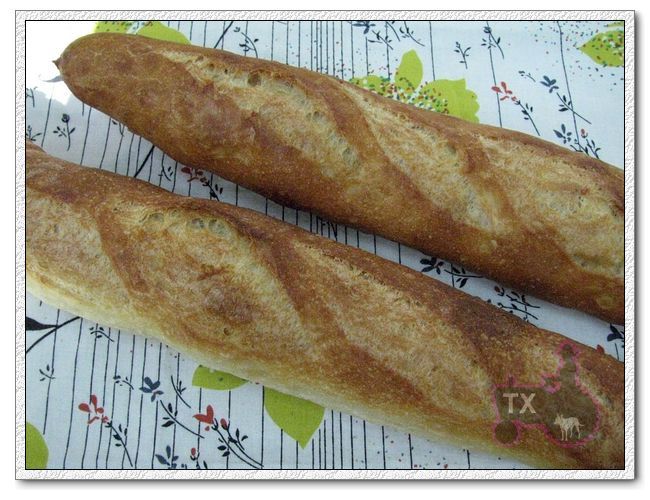 The recipe can be found here: http://www.thefreshloaf.com/node/8524/philippe-gosselin039s-pain-%C3%A0-l039ancienne-according-peter-reinhart-interpretted-dmsnyder-m - thank you David!
I used a bit more than 375g of water, so I am guessing the hydration is around 76% to 78%. For flour I used whatever left in my stock: 50%+ Gold Medal bread flour, ~25%KA bread flour and the rest is GM AP flour. Stuck to David's procedure pretty closely. Took forever for the dough to double, I think next time I will add warm water with the yeast and salt. I preshaped into batards. The dough looked wet then, but not scarily so, probably because I have been handling a lot of wet doughs lately. I did shape them as normal baguettes rather than the "stretching" method, since I was afraid there wouldn't be enough surface tension otherwise. I also tried my hands in scoring these. With such a wet dough, I was just aiming to make a smooth cut, so I held the knife more vertical than usual. It worked as expected - not that much ears, but decent scoring marks. The best part is the crumb, very open and hole-y: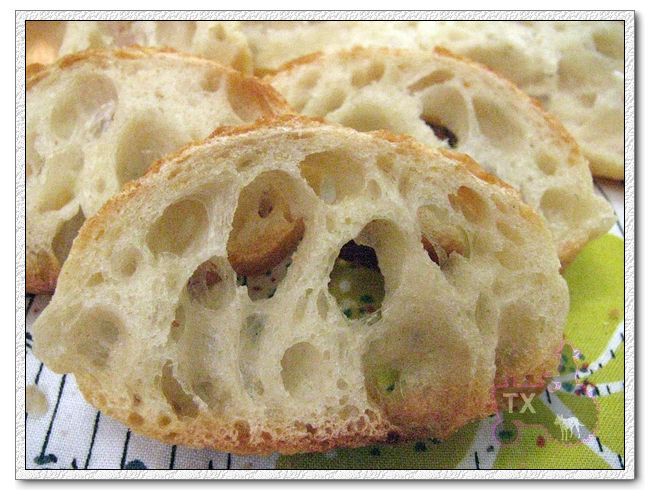 Can you see the shine on the wall of the holes?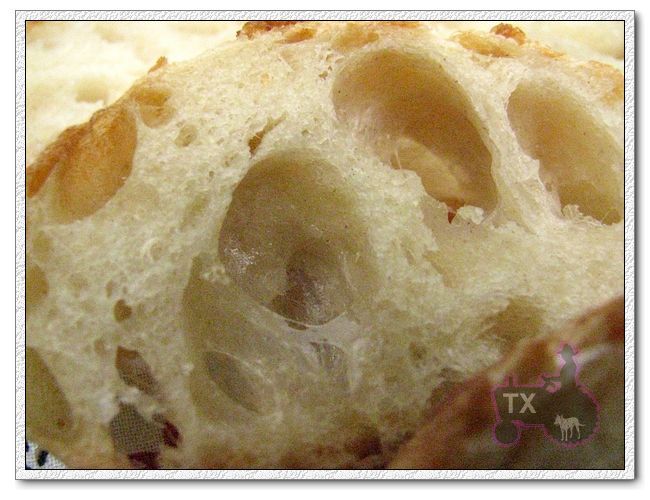 They do have a sweet taste like David describled, benefiting from the long autolyse no doubt. Comparing to Mr. Nippon's baguette, which has a similar autolyse schedule, but at a higher temp, I would say Mr. Nippon's is slightly sweeter. Both are very delicious.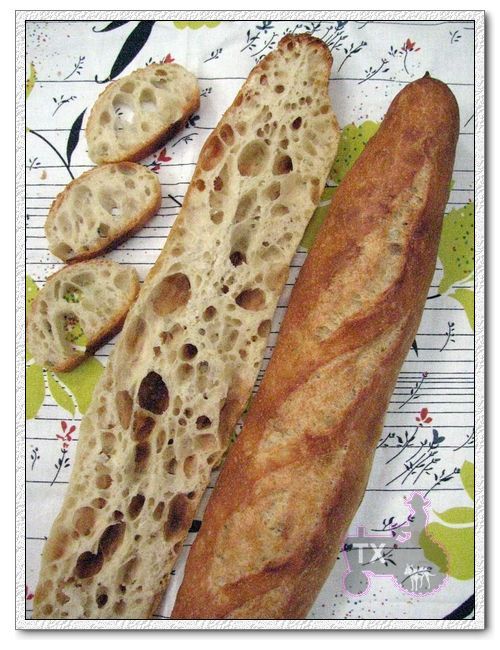 In the first picture, do you notice that the bottom baguette's bottom side is not brown? That's because when I took out the parchment paper after the first 10 minutes, two of the baguettes slid too close together, the almost touching sides didn't get browned properly. Another lesson learned. Next I will try this formula with cold retarding, first suggested by a few TFLers here.