This morning I awoke from the late night movie my daughter and I stayed up watching, with a desire for something special. My wife is in town at her mothers overnight so she can save us some money at a special garage sale early this morning, so it's just daughter and dad. Good bonding time for both of us. I decided to whip up a quick batch of popovers or Yorkshire pudding as some call them. We usually have them with dinner but I recall hearing they are good with jam also. Here are my results.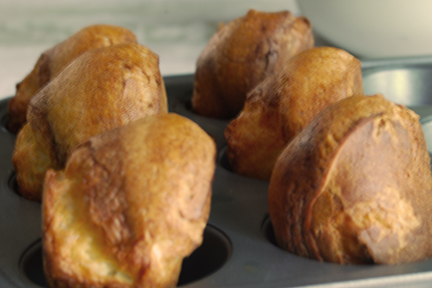 Standing on edge to cool slightly.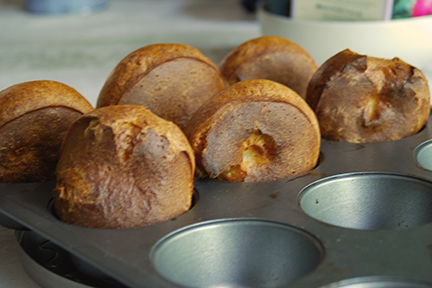 Baked boldly brown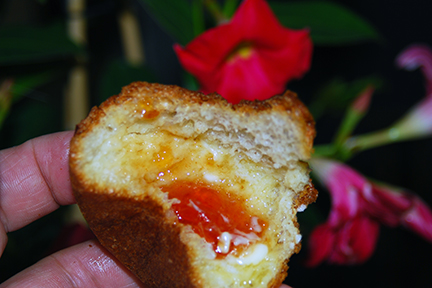 Just delicious with Plum Jam from my friend Audra.
As an aside for those who are thinking about food photography, these photos were taken with the cold gray diffused light from a North window and the help of a little fill flash on the crumb shot. Otherwise, simple daylight. No photoshopping other than sizing.