100% sourdough Chocolate Prunes Bread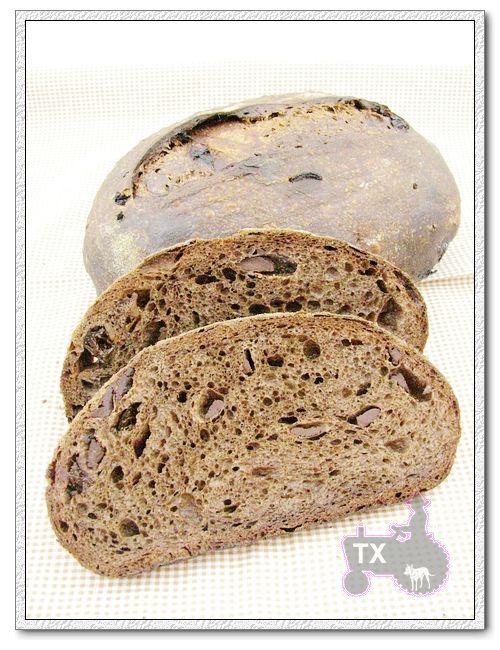 I have done Italian Chocolate Bread using the SFBI recipe before, as well as the Nancy Silverton version recently  ( http://www.thefreshloaf.com/node/17293/nancy039s-silverton039s-chocolate-sour-cherry-bread ), they were good, so good that I want to create my own version, combining good points of both recipes, and use wild  starter only. I was warned that with this much cocoa powder and add-ins, the bread could be too dense without instant yeast, but I know several people here have successfully done 100% sourdough chocolate breads before, so I decide to give it a try. I've been playing with my 60% starter recently with good results, so that's what I used here, but I think you can use any starter successfully.
Makes 2x750g breads
-Levain Build
active 60% starter, 40g
water, 120g
bread flour, 200g
1.   mix and knead into a dough, fermentate at room temperature (24C) for 8 to 12 hours, until reaching peak volume, starting to collapse (mine rose to about 4x of original size).

-Final dough
water, 340g
Levain Build from above
cocoa powder, 50g
honey, 50g
butter, 35g, soften
bread flour, 430g
salt, 12g
prune, 150g, chopped roughly
70%bitter sweet chocolate, 150g, chopped roughly
2.   mix everything but prune and chocolate, knead until gluten is well developed
3.   flatten dough into a rectangle, scatter prune and chocolate on in, roll up, fold many times until they are evenly distributed. Try not to have too many chocolate/prune on the surface.
4.   bulk rise for 4 hours at 24C. Didn't do S&F since the dough was well developed already, and I want an even soft crumb, not an irregular holy one.
5.   divide, round, and rest for 15 minutes.
6.   shape into boule or batards. the boule was proofed for 100 minutes (I thought it would take longer, but it was definitely ready by 100min), the batard was put into fridge immediately after shaping, took out about 12 hours later, proofed for 1 hour.
7.   oven is preheated to 500F, but adjusted down to 400F after breads are loaded. bake for 50min, the first 15 with steam.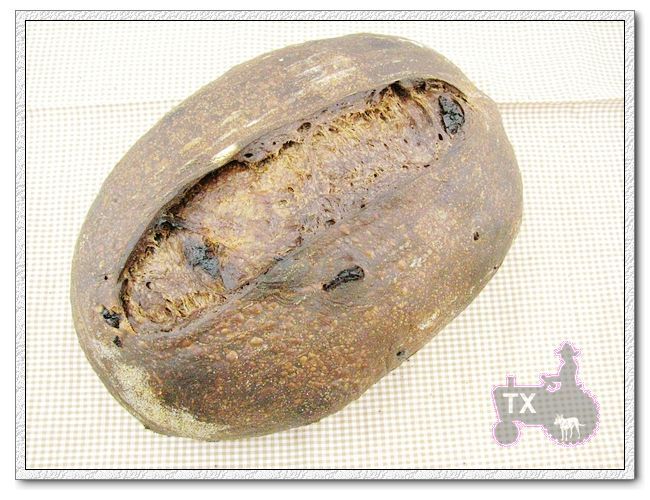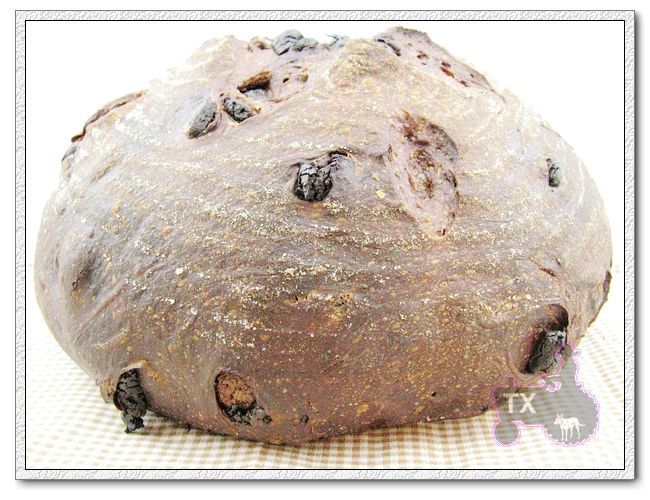 No dense crumb there! The rise during fermentation, proof and baking was more than I can hope for. I like how that little bit of honey and butter make the crumb very soft and spongy, contrast nicely with the chewy crust, chocolate and prune.
Prune goes well with chocolate, I have seen them paired together in cakes and desserts, equally tasty here. However, I am sure the bread would be tasty (but different) if I swap out prune with cherry, nuts, or even more chocolate (maybe some milk choc? or even white choc?).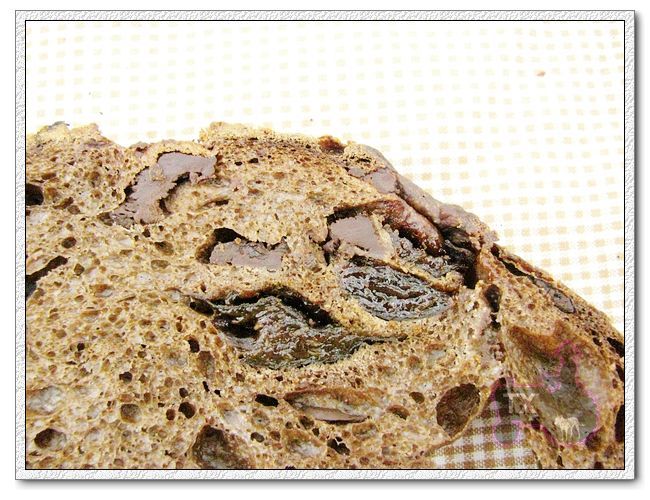 Very happy with this attempt, I am sure I will bake it often for gifts and ourselves.