January 1, 2007 - 10:38pm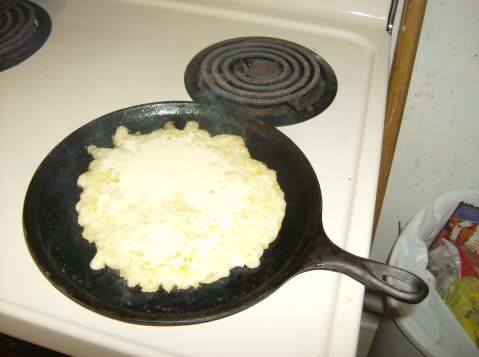 hi, A few weeks ago, wanting to try out sourdough, i sort of cheated and made a starter using yeast from Hodgson Mills. It worked, and rose just as fast as the commercial yeast that it was made for.
Finally, i got up the courage to make a wild starter. The dish was left covered, except for feeding. So the yeast was on the rye, whole wheat, or raisins. Probably the raisins, that's when it grew the most. In just a week it's smell was much richer than Hodgson's.
We found a fitting end for Hodgson, Pan Cakes, just added a couple of eggs.
jeffrey