February 4, 2010 - 3:53pm
Almond Milk Loaf - using Japanese Shirakami-Sanchi natural yeast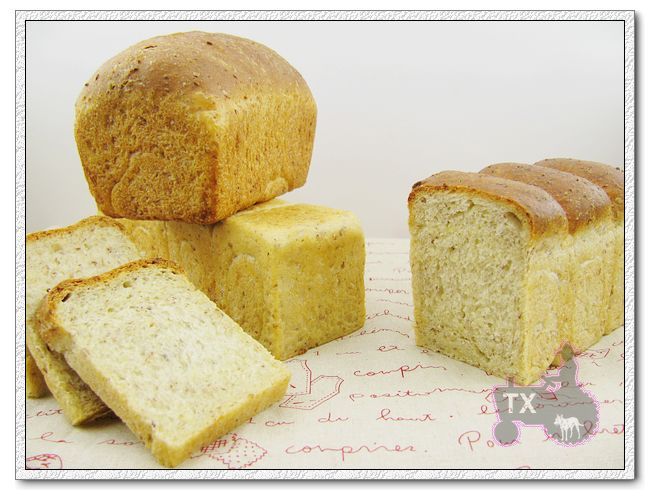 Apparently I was in the mood of trying new things, with this bread I used: new recipe (Almond Milk Loaf from Dan Lepard's "A handmade loaf"), new yeast (a natural yeast from Japanese Shirakami-Sanchi region), as well as new bread pans from China, good thing everything turned out well!
First, the yeast - it is advertised as "natural yeast" collected from Shirakami-Sanchi, supposedly it's more active in cold environment than normal wild yeast, and it brings nicer flavors to the breads. It's in powder form, packaged in 10g envelopes like following. It looks very much like active dry yeast, and the way to use it is similar to fresh yeast - 2X of the weight of dry yeast in the recipe, needs to be activated by warm water (35C) for 10 to 15 minutes, fermentation speed is comparable to dry yeast also. Since it's not kept in a starter, it doesn't bring any sour flavors to the bread. It needs to be refridgerated after the package is opened. Honestly, while it's easy to use and my bread rose with no problem, I can't taste any special flavor from the yeast. No "subtle sweetness" as advertised, nor any complexity as from my normal starters. It's said that this yeast has special health benefits, which I can't verify either way. These were a gift from my friend in Japan, I don't think it's available in US.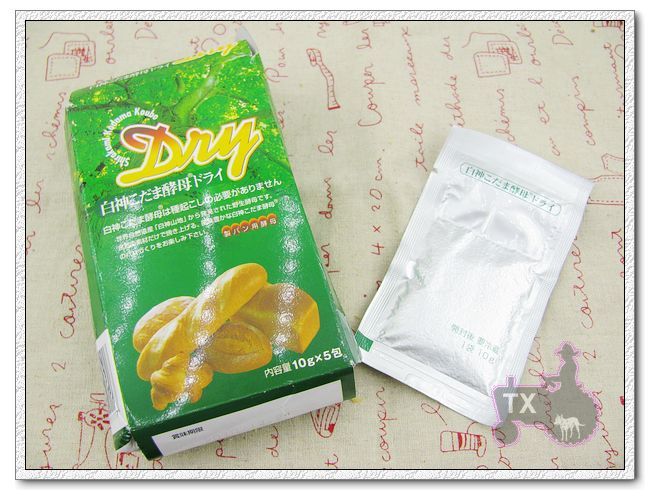 Now the recipe - I LOVED it! It's a pretty straightforward lean dough with "quite a lot" of added almond paste. It's called almond milk, but there's no milk in it, just almond grounded with sugar and water. The bread has an even crumb, very frangrant and falvorful from almond. Perfect for both savory and sweet toppings. Highly recommended! Apprently the recipe is online here(http://ostwestwind.twoday.net/stories/5798892/), but you really should get that book, everything I made from it has been great.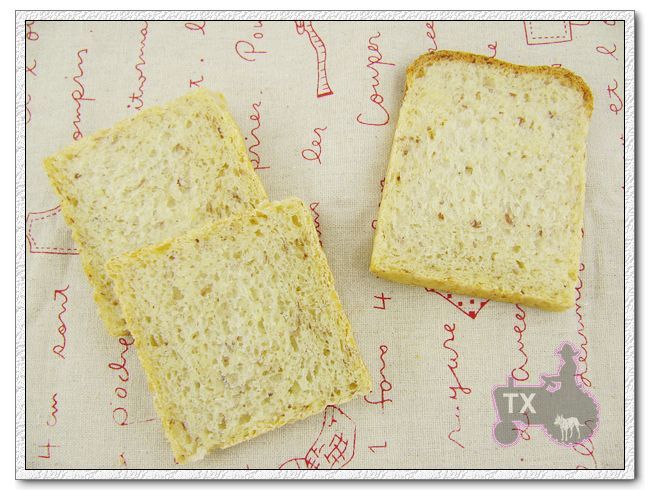 Finally the pans. This bread was baked in pullman pans with lids on in the book, my pullman pan is way too big for trying a new recipe, so I used some mini cute pans from China (gifts from friends again). Had to try out different dough amount to get it right, as you can see I put too much in one, had to forget about putting the lid on: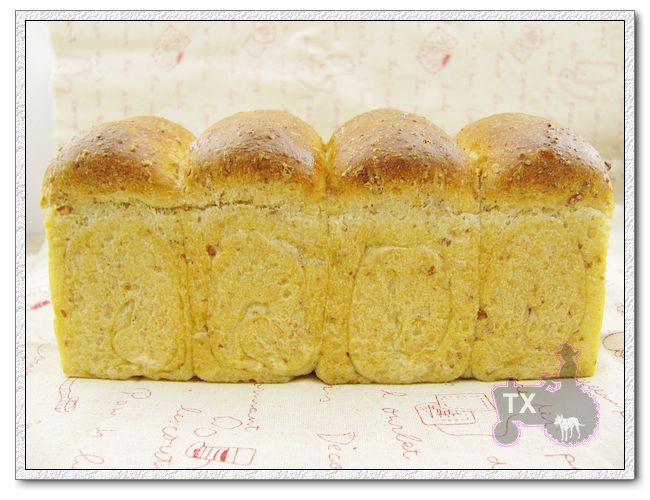 Put too little in another one, which never rose to the lid, but the third one was just right: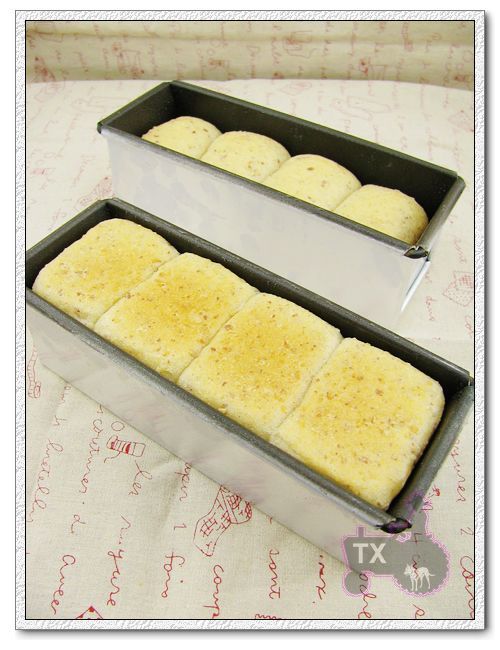 As you can see, the shaping method for sandwich bread is a bit different here. It's a common way to shape Asian style sandwich bread. I don't know exactly why, but I suspect two reasons:
1. Asian style dough is usually very soft and enriched, and 2. Asian style loaf pans are long and narrow like the ones I used here. Both tratis mean if we roll the dough into one cylinder and put it in, it's not easy to get it even length-wise, by dividing the dough and roll seperately like following, it's more likely to get an even top. That's my theory anyway. I quite like the result.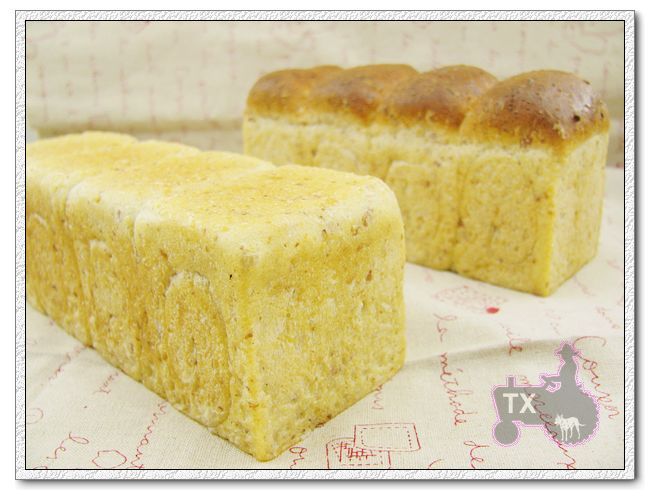 Put the leftover dough in my 5X3 mini loaf pan, and it was a beautiful fit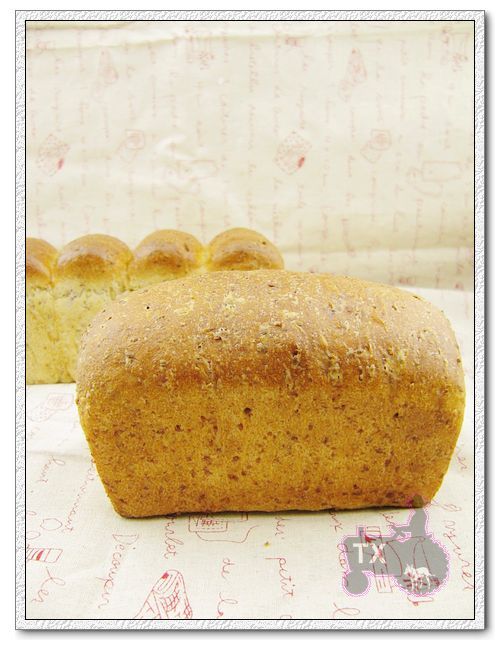 Learned about the new yeast, the new pans, as well as a new favorite recipe, with delicious bread to boot, not a bad day!