January 25, 2010 - 9:36am
I've been experimenting with some different levain breads recently, all made with more or less the same procedure: Between 15% and 20% prefermented flour, bulk fermentation around 2.5 hours with one or two folds, and retarding in fridge overnight (or at least 8 hours).
First up was a semolina levain, loosely based on Hamelman's semolina bread from the levain chapter in his book. I added a pinch whole-wheat and whole-rye flour to the formula, to give it a bit more body. There's toasted sesame seeds in the dough, and flavourful seeds on the crust, that provide a rich taste to each slice. A very nice bread to go with cured sausages or paninis!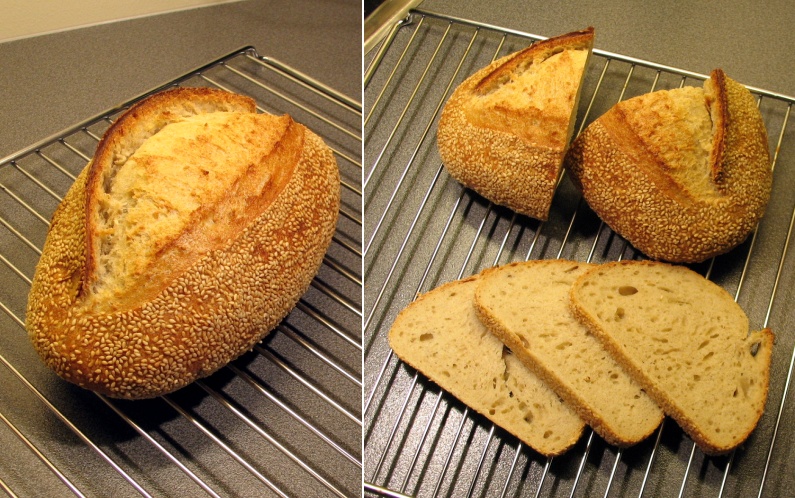 A bread that really blew me away was a levain made with roasted potatoes, roasted garlic and fresh herbs. Here's a link to my spreadsheet which details the formula. If you want to try it, keep an eye on the hydration of the dough as you mix it: You might have to add or reduce water depending on the moisture of the roasted potatoes. The garlic gets a mellow, rich buttery flavour after roasting it, and it blends perfectly with herbs and potatoes in this humble bread. I used parsley, but anything from thyme, basil, rosemary, dill to oregano would work equally well. You could also replace some of the water with olive oil if you prefer a softer crumb. Either way, I can heartily recommend it.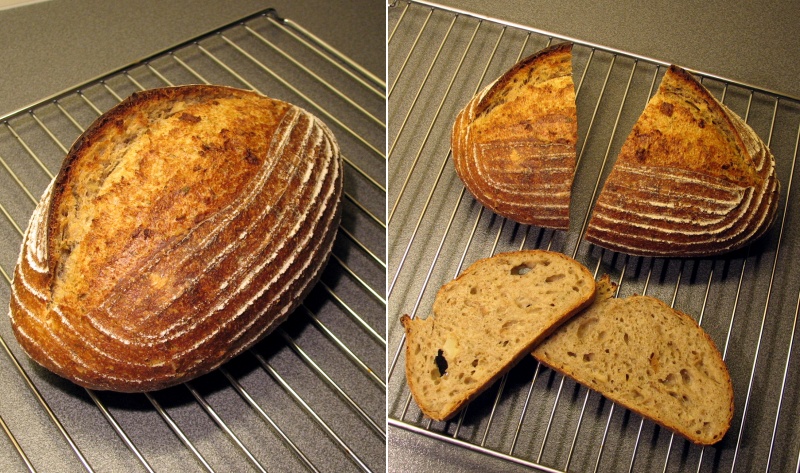 Finally, my everyday pain au levain from "Bread", the pain au levain with whole-wheat flour: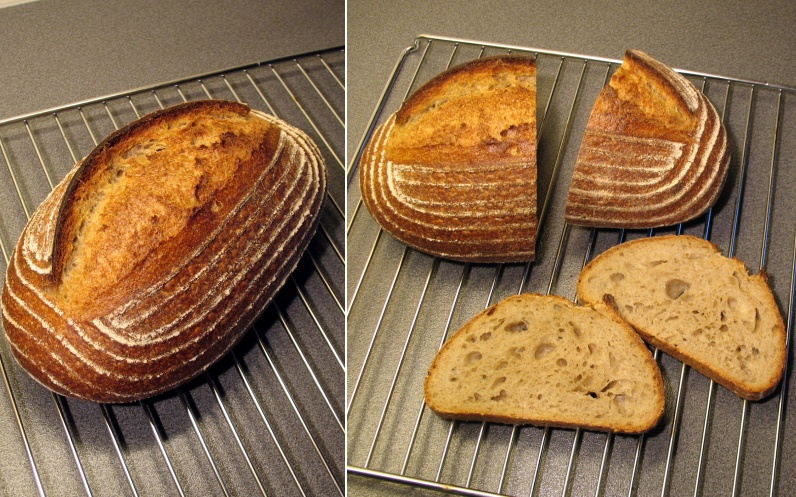 PS: If you're a literature buff (like me), keep an eye out for Sofi Oksanen, a young Finnish writer who's making waves in literature circles here in Scandinavia. Two of her three novels are translated into my mother tongue, and her third novel "Purge", is soon published in English (Amazon.com link). Estonia, torn between Finland (West) and the Soviet union (East), is central to her work, and the tension between the two blocks has devastating effects on her characters. "Purge" is nominated for this year's Nordic Council's literature prize, arguably the most prestigious award for literature written in the Nordic languages, and I wouldn't be surprised if she wins.