January 22, 2010 - 9:50am
Organizing the ~12 steps in baking
I admit to being left-brained but somehow I'm still terrible when it comes to figuring out when I need to start an operation so that I end up with the bread sufficiently cooled after baking so that we can have it for lunch, dinner or whenever.  So that's why I came up with my 24-hour clock graphics.  Using Microsoft Excel I first created a 24-hour clock in the form of a pie diagram.  See first graphic below: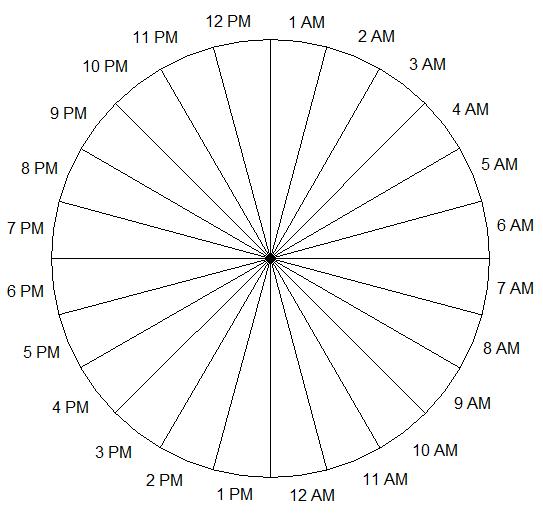 I print this out on card stock so that it's a little more durable.  The next figure shows a baking operation that takes ~24 hours.  In this case it's one of Jim Lahey's no-knead bread operations with a long preferment followed by more standard times for folding, proofing, baking, etc.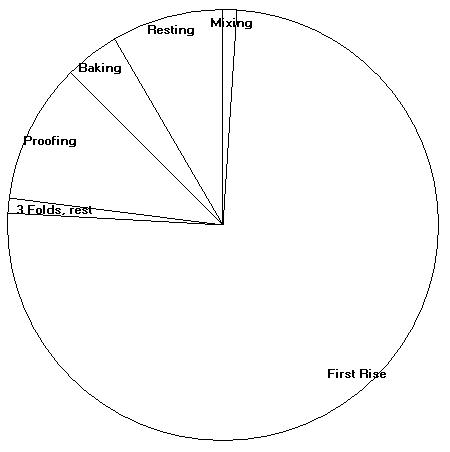 In this pie diagram, mixing is the first operation.  We now print out this second figure and cut out the circular pie diagram.  With any luck it will be slightly smaller than the clock diagram so that rotating the second figure on top of the first figure will allow you to easily see all of the 24-hour clock times and determine when it's necessary to begin an operation in order to have it finished and ready to eat when you want it to.  I'll be happy to send the Excel file to anyone wanting it if they send me a PM with their e-mail address.  I've also included an 18-hour diagram as well.
It surprises me that some clever baker/software programmer hasn't designed such a program in Java script or some such.  I can't do it but in principle it shouldn't be that difficult...
  aloha,
Dave Hurd, Hilo, Hawaii