January 18, 2010 - 1:45pm
20100106 Mr. Hamelman's 3-stage 90% rye
I've been very curious about other bakers' enthusiasm for rye breads, which, from their appearance and my past experience, I could only associate with tree bark and the nasty tasting caraway seeds. Mr. Hamelman's 90% rye bread has completely changed my impression.  Not only did this bread turn out moist, but it also had that complex, mild, tangy aftertaste which evolved slowly and lingered in my mouth. This was a new experience for my taste buds.  The earthy, almost chocolaty aromas of the flour plus the crunchy crust have made my biscotti-shaped slices a perfect tea time snack.
These loaves were not sliced, tasted and pictured until three days after they were baked, since I left them inside of the cooled oven and forgot about them.  They tasted both moist and crunchy on that day. However, the next day, they started to taste a little dry.  I then froze half and left the other half at room temperature in ziploc bags.  Today, it is day 12 and the slices left in room temperature have shown no signs of molding but they have lost most of the moisture in the crumb.
This formula used the Detmolder method, which required precise temperature controls at three different stages, to develop a rye sour with vital wild yeasts and well balanced flavors.  With the help of my new proofer, I can say that monitoring temperature is piece of cake!   
The following is a summary of my interpretation of Mr. Hamelman's formula and procedures: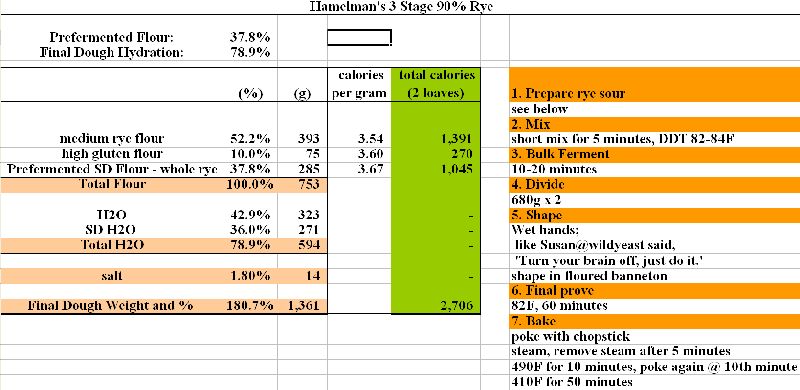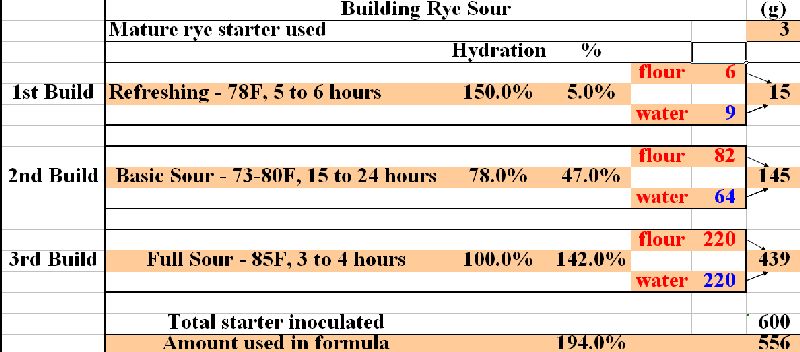 With my background of growing up with all the Asian style fluffy white breads, it's probably too soon to make a statement that I'm falling head-over-heels for rye bread, but it is an interesting category I'll definitely explore further. This was the first bread I made from Mr. Hamelman's book and it was also my first bread in this new decade. I'm celebrating these 'first time occasions' by doing something special: I'm taking the extra time and steps to resize and attach a photo in my normally text-only entry.  I think it's about time to learn, at least for once, how to upload pictures and add some colors to my blog.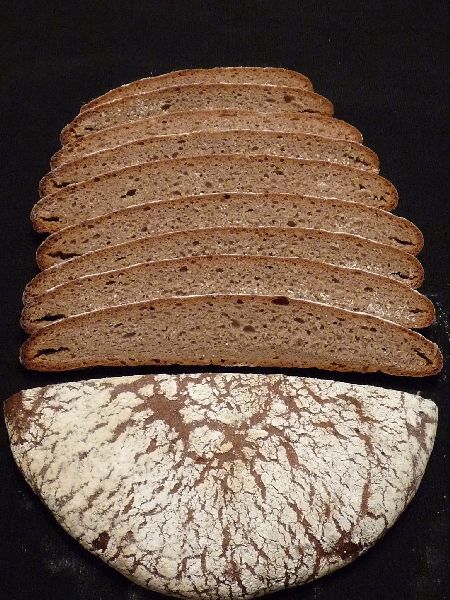 For the remaining pictures, please visit my album of Mr. Hamelman's 90% rye at Flickr.
This post will be submitted to Wild Yeast Yeastspotting!