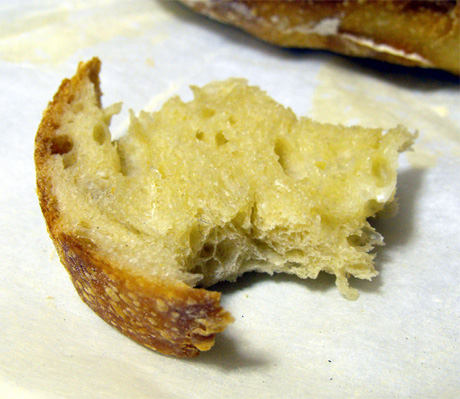 This is what I get for trying a new starter.
This was not sour. I'd love to find out why. Write-up is here on my blog.
100g very ripe starter
944g flour
633g water
20g salt
Seriously, best tasting bread ever. At least to me. But it isn't sour. It's complex. Kinda nutty. But no tang at all.
I think my starter is more yeast than bacteria.