Made miche for the first time for the BBA challenge, here's the "cover shot" ;)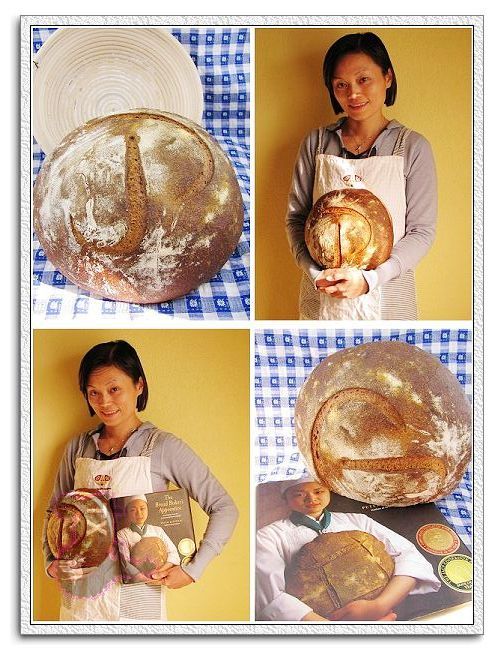 I used Golden Buffalo high extraction flour, and followed BBA instruction pretty closely. The only change is kneading method - I don't have the stamina or arm strength to knead 2KG of dough until "passing windowpane", so I just kneaded some and did a couple of french folds during bulk fermentation. Turned out pretty well - dense chewy crumb (as expected with relatively low hydration) and great flavor. I will keep tweaking it though, changing up the hydration level (I usually prefer much wetter dough, but this bread is surprisingly good too) and flour combo.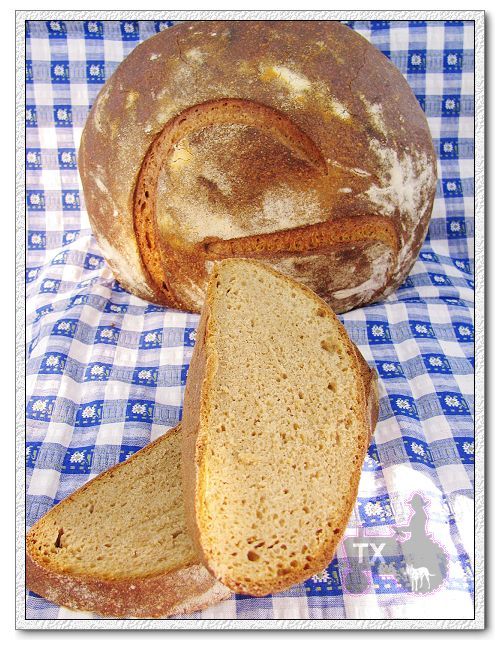 Went with the siganature "P" scoring mark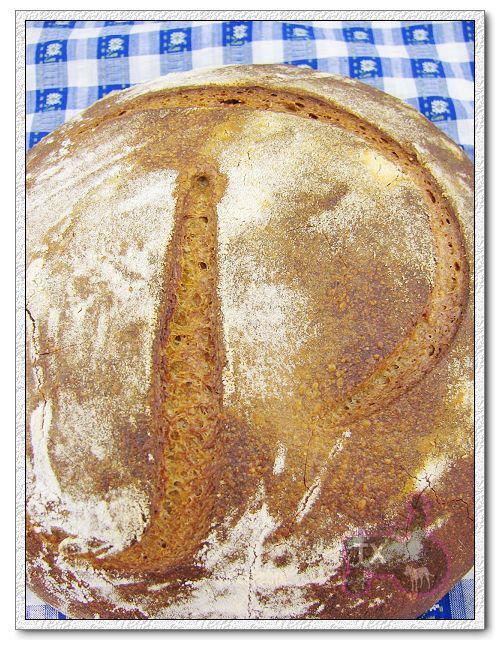 Hmmm, "someone" REALLY wants a peice of this bread!