December 28, 2009 - 8:11am
Boy, my oven and I have been busy this holiday.
Firstly, the wreath bread. The dough formula is based on Wild Yeast's cranberry fennel bread here: http://www.wildyeastblog.com/2008/12/27/cranberry-semolina-crown-with-pine-nuts-and-fennel/ ,but I used cranberries and pistachio instead for the festive color.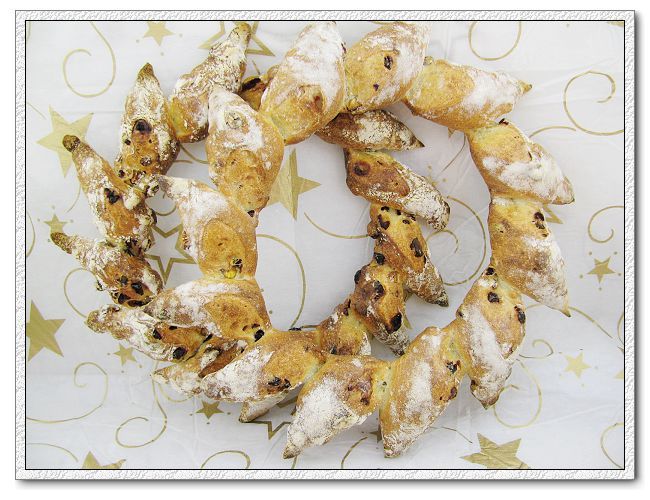 Crunchy crust and a crumb that's full of cranberries and pistachio, yum!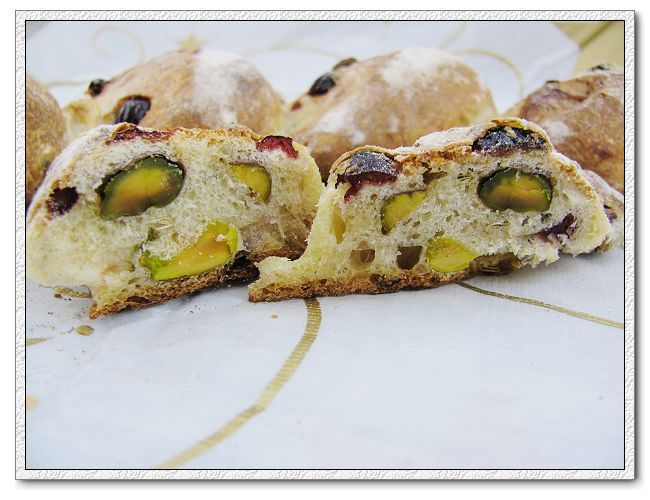 Pumpkin brioche apple tart. The dough formula is from Sherry Yards' "Secret of Baking", the tart concept is from Wild yeast again (http://www.wildyeastblog.com/2009/11/08/pumpkin-brioche-apple-tart/)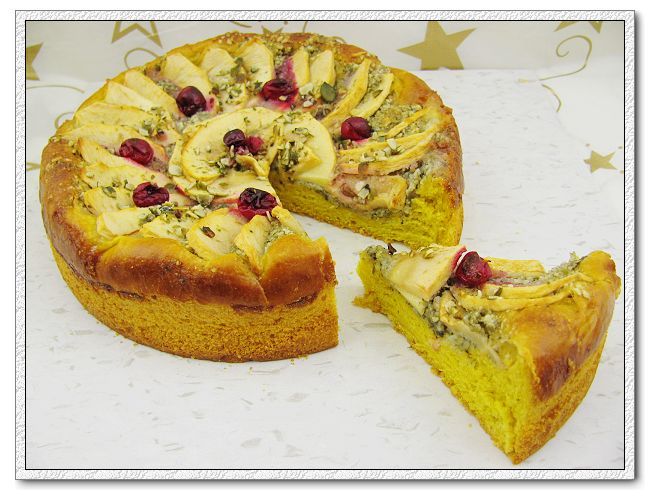 The dough is VERY soft and yummy, rich enough, but not overboard(butter ratio is about 28%). Perfect with the apple, pumpkin seeds filling. I used some fresh cranberries for added tartness. I had leftover dough and made other fun shapes as well.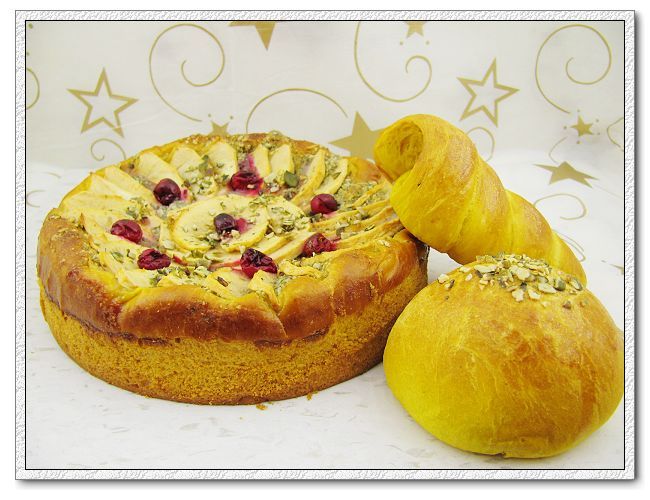 Babka from Maggie Glezer's "A Blessing of Bread"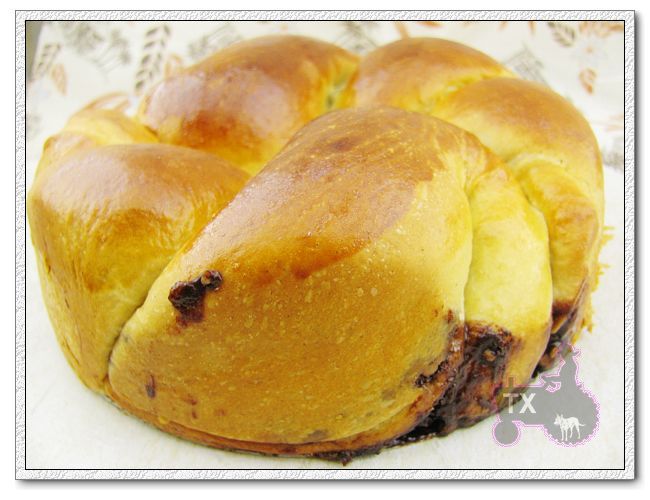 Fun shaping method: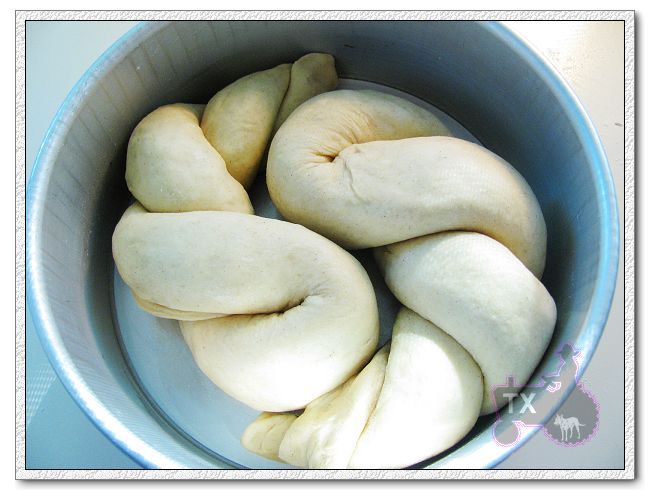 Pretty looking and the chocolate filling is very good, if a little too sweet for my family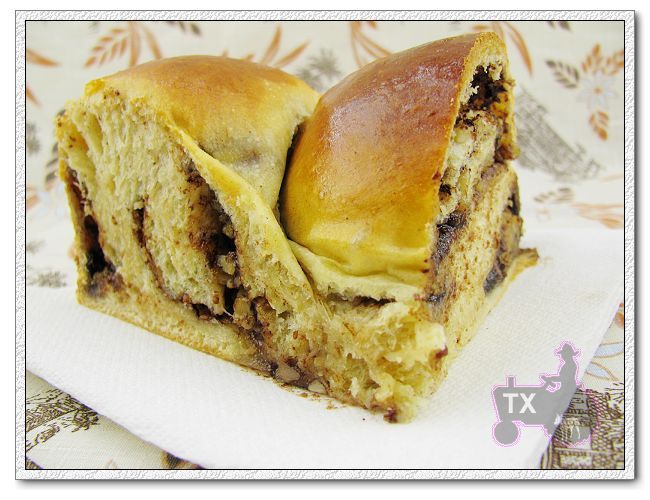 A rum chestnut pie with some very yummy ingredients: candied chestnuts, chestnut puree, chestnut cream, marscarpone and heavy cream topping with real villina beans... (loosely based on this recipe: http://www.marthastewart.com/recipe/chestnut-pie-with-rum-cream)
Also made a bunch of cookies to give out as gifts:
Rugelach (VERY loosely based on this recipe: http://www.foodnetwork.com/recipes/ina-garten/rugelach-recipe/index.html)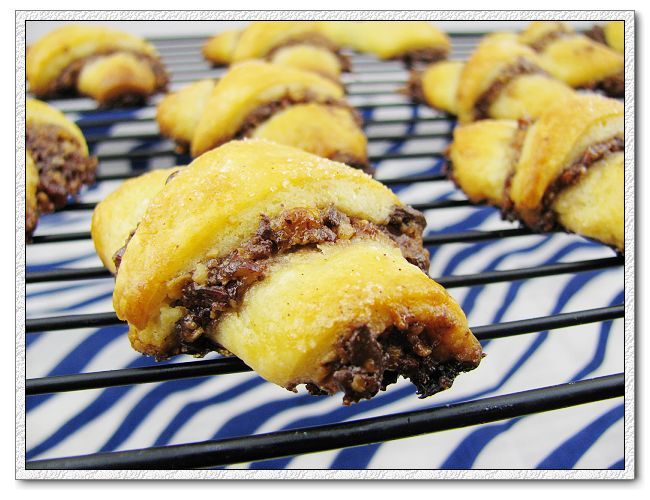 Linzer cookies (recipe from Dorie Greenspan's "Baking: from my home to yours")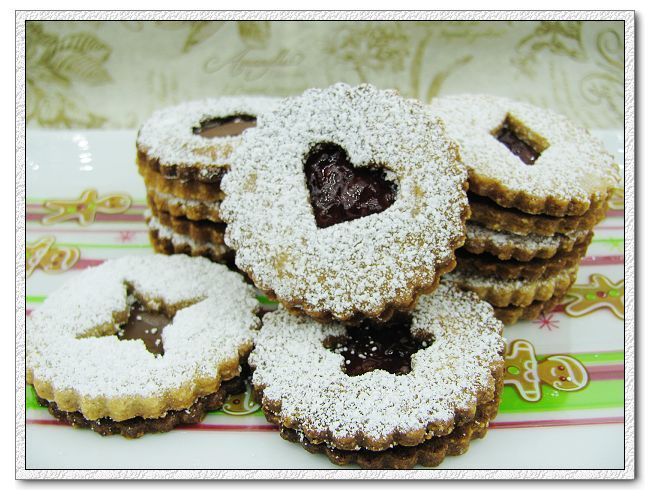 Candy cane cookies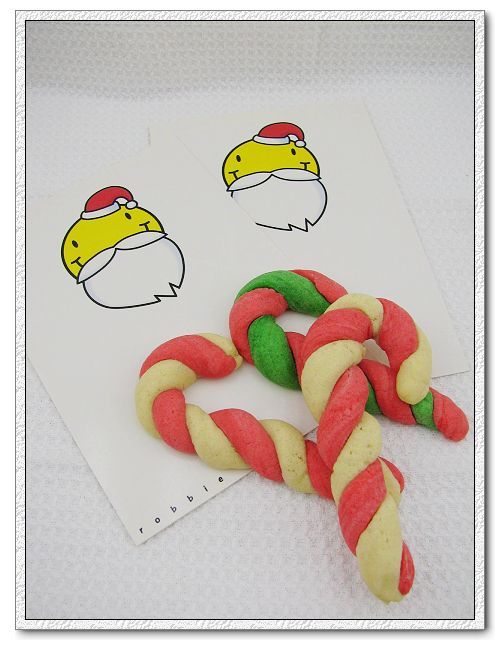 Pumpkin oatmeal cookies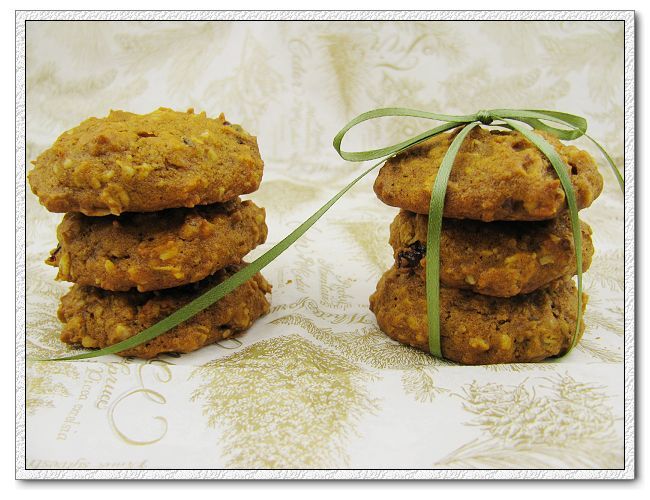 Espresso spritz cookies dipped in white chocolate and pistachio (from Carole Walter's "Great Cookies")