December 25, 2009 - 6:54pm
I never saw it coming, because it was not something I coveted or spoke about frequently. I have admired it at a distance, but knew what I had was sufficient for what I do, and could never really justify it as an amateur with basic skills. So you can imagine why I got choked up when I peeled the Christmas wrapping paper from the side of the box and saw this...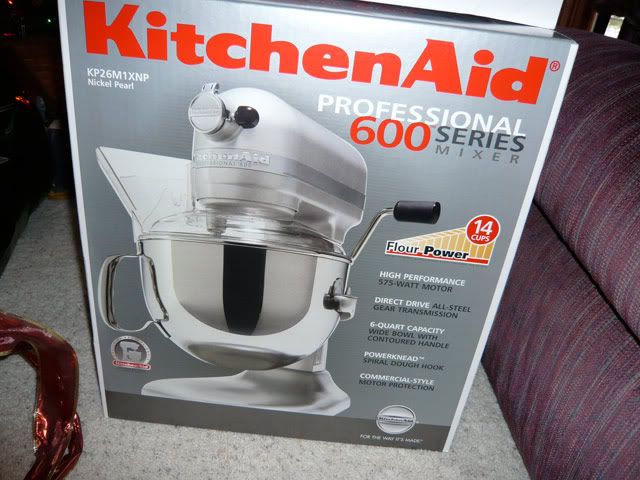 I was speechless, and my darling bride and three grown children could sense the emotion in my voice, as this was a combined gift from all of them. I give away twice as much bread as we consume, and apparently my family felt that I needed to upgrade to the pro model. I wanted to make sure that the machine worked properly, so I washed everything, put the machine in position and mixed up a formula of French bread. The formula was measured exactly, and therefore cleaned the sides of the bowl with no added ingredients. I watched in awe as the dough hook actually turned over the dough and kneaded it with great efficiency. After 5 minutes on #2 speed, the dough simply required being shaped into a boule for its first rise.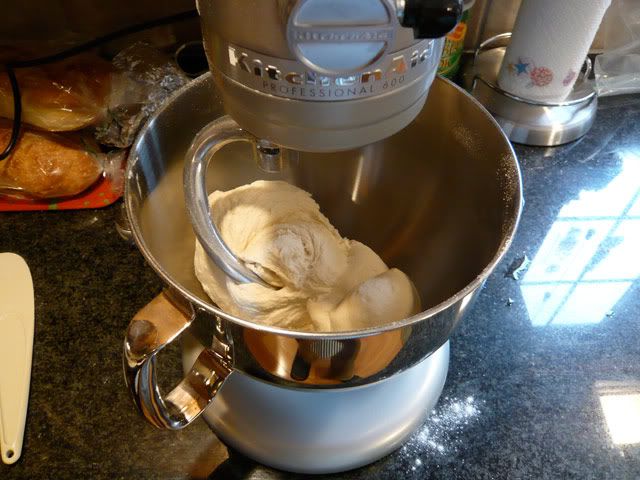 Shaping the dough was done with a bit of haste as our company was arriving, so a quick Epi ring and some baguettes were all I had time to shape before moving into final prep for dinner. Prior to baking I did a quick mixture of egg wash, salt water wash, egg wash with sesame seeds and flour dusting for the Epi wreath and baguette. While I had homemade garlic bread from my Italian bread recipe, everyone was tearing apart the baguettes to clean up the pasta sauce from their plates, following a dinner of Chicken Parmesan, Spaghetti and a salad of mixed greens and Italian dressing. We had 17 people for dinner today, and made good use of my chafer and my extra stove in the basement.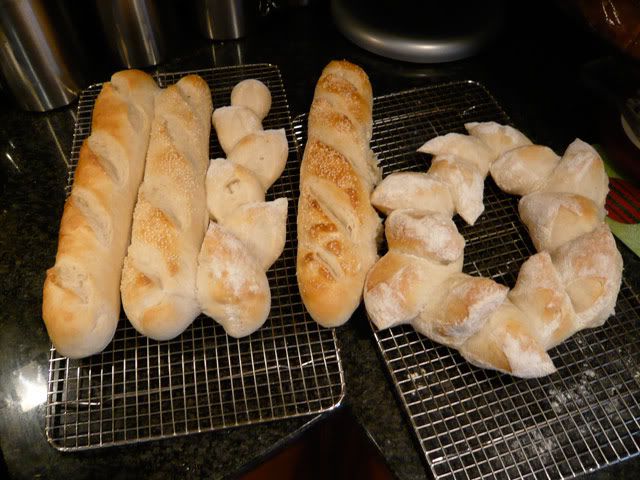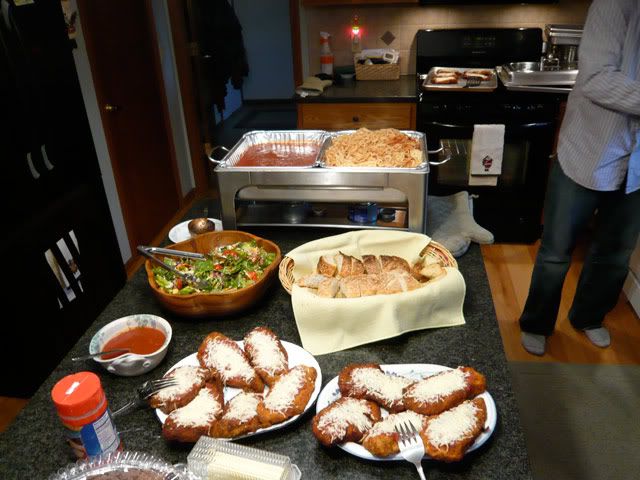 It was truly a surprise Christmas gift that I will share with many people over the years.