December 23, 2009 - 5:01pm
These are the gifts we distributed yesterday and today.

The two gymnastics coaches of my daughter got these braided brioches (or Zopf):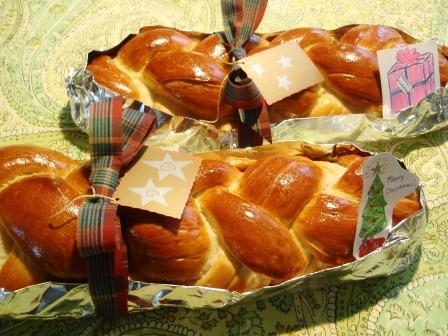 And to our three neighbors we gave these: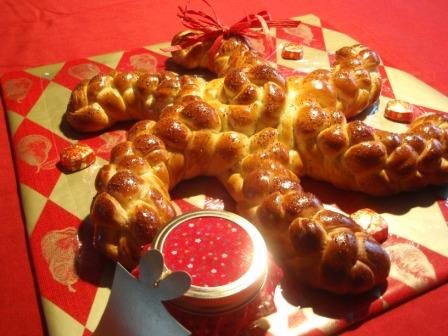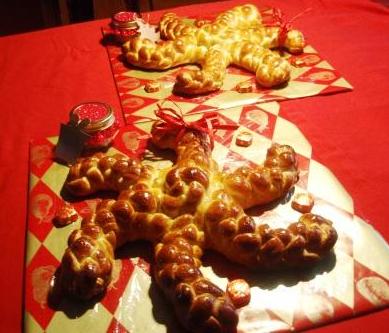 The same braided stars I had first made for Thanksgiving (but without pumpkin this time). The good thing about making three of these (two yesterday and one today) was that by the third, I didn't need the shaping instructions anymore... :)
Along with the breads, I included some home-made honey-cinnamon-butter and meringues dipped in chocolate-and-toasted-hazelnuts.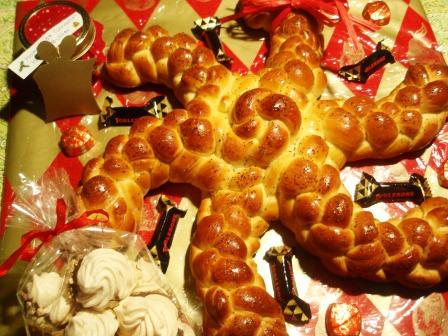 This is Luna, our cat. She has abandoned all of her favorite spots in the house and is pretty much to be found under the Christmas tree all day long.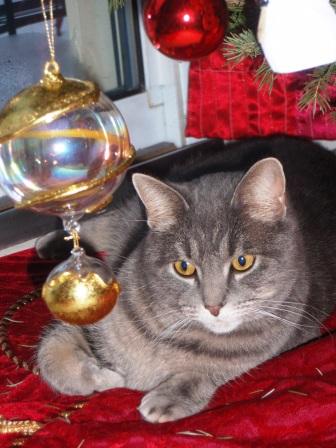 Happy Holidays to everyone on TFL!