December 14, 2009 - 8:57am
I jumped ahead in my BBA challenge to make this stollen since I figured it makes a lot more sense to have it now, rather than ... next Jan. It's yummy, with all that dried fruits, how can it not be?!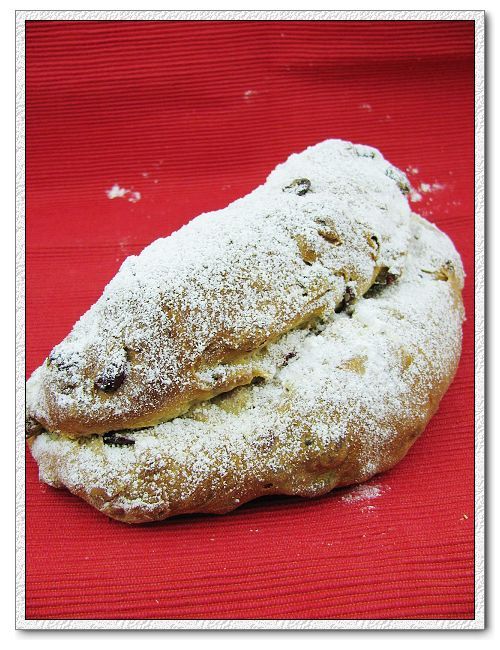 The shaping instruction in BBA is not that clear IMO. After reading and re-reading, and bugging my Germany friends, I think I figured it out. It's basically two folds like a "Z" shape, with the top flap narrower than the bottom ones. I didn't use almond paste since I baked those as gifts and the recipients prefer it without.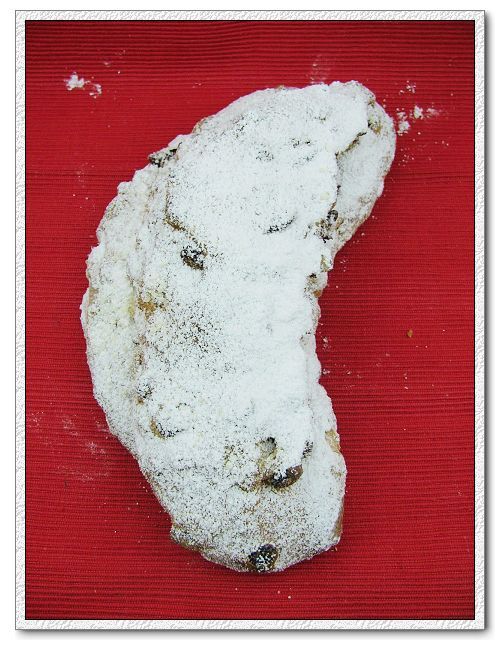 I know the taste improves after a few days(weeks?), but they didn't last that long. All gone after only 2 days.