December 7, 2009 - 9:47pm
Sourdough Challah inspired by David dmsnyder's front page post
I love challah and have never tried Glezer's sourdough version.  I don't have her book.  I was so inspired by David's post I thought I would attempt it.  I added some golden raisins because I knew my husband would love them in the loaf so I added some to the 3 braided challah.  The round 4 strand loaf is plain but my favorite shape.  I only did a couple of things different.  I used the lesser amount of starter 200 gms.  I hand mixed everything and didn't use a rolling pin in the final shaping..I guess that comes from not ever wanting to use one on my pizza dough.  It took them nearly 6 hours to proof.  It's pouring cats and dogs here and pretty cool in my kitchen today.  I've been out most the day running some errands so the long proofing time worked out perfect.
Here's what I got and I will post a crumb shot a little later when they are cooled.
I also posted J. Hamelman's Country Bread..I think it has a wonderful flavor..maybe it's all that pre-ferment..but it's delicious!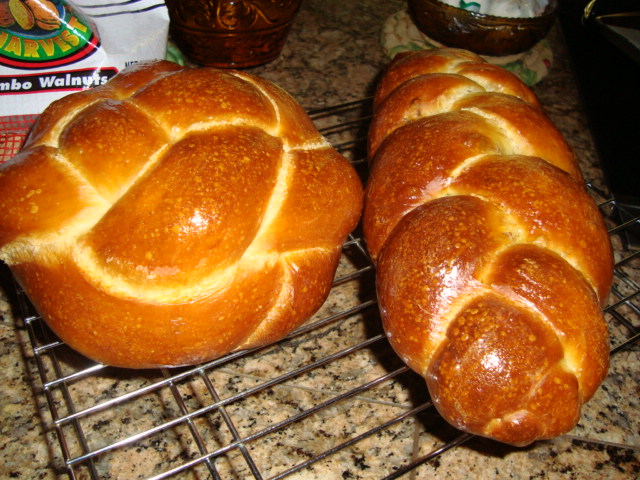 The Crumb and tasting!  This is a very, very delicious Challah.  The addition of the golden raisins complimented and added to the complex flavor of this bread that my husband and I both love..that little burst in your mouth really is great.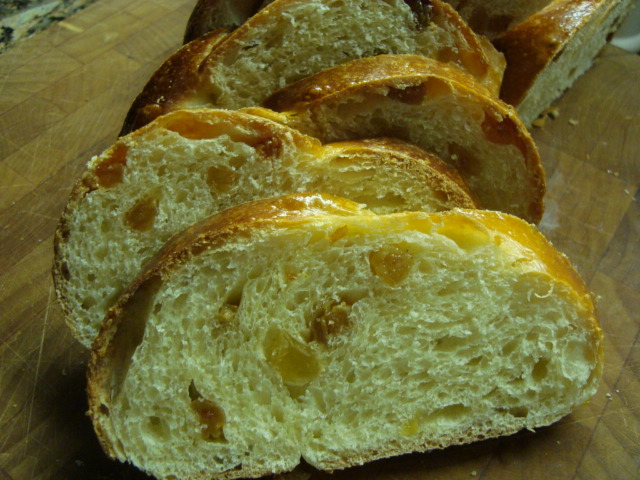 to add the raisins with my hands I shaped the dough into a round flat circle and laid them on top and then rolled the dough up firmly and then rolled and lengthened it into the rope.  When I do this it keeps my raisins from going on the outside of the loaf and burning. 
Sylvia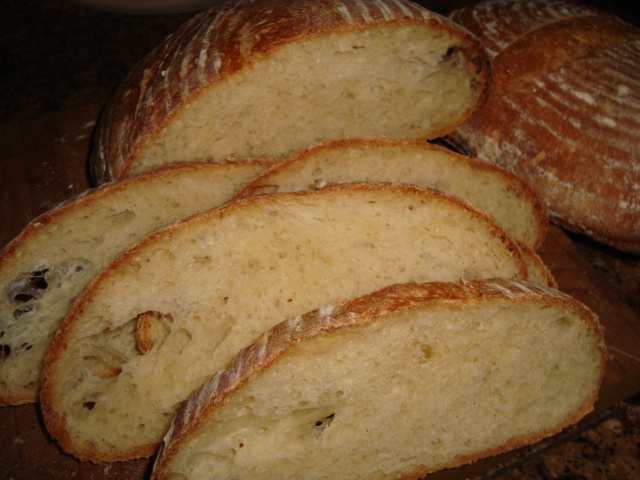 Jefferey Hamelman's Country Bread   I will definately make this bread again...and with a little more patience..the flavor is very nice!
Sylvia
I