December 6, 2009 - 6:52pm
Guinness Stout Gingerbread
We spent yesterday taking our granddaughter Jewels to hear Mrs. Claus reading stories and her first visit with Santa. Being 17 months, she wasn't all that enthralled with the story time, but did enjoy marching around and having a great conversation with herself and whoever else wanted to listen. The babbling cracks me up, she is so expressive with her hands.
The holiday season brings those once a year baked goodies. I found a recipe for Guiness Stout Ginger Cake and wondered if it would be as wonderful as Qahtan's Guiness Stout Chocolate Cake. This bread is richly dark and the aroma is incredible. Tasting will have to wait until it has cooled. It has stout, molasses, fresh grated ginger, fresh grated nutmeg, cinnamon, cardomom, ground ginger, cloves.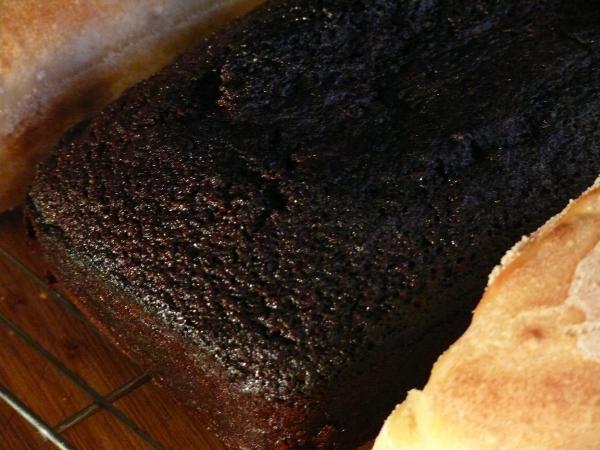 Also baked off a couple loaves of sourdough English Muffin bread.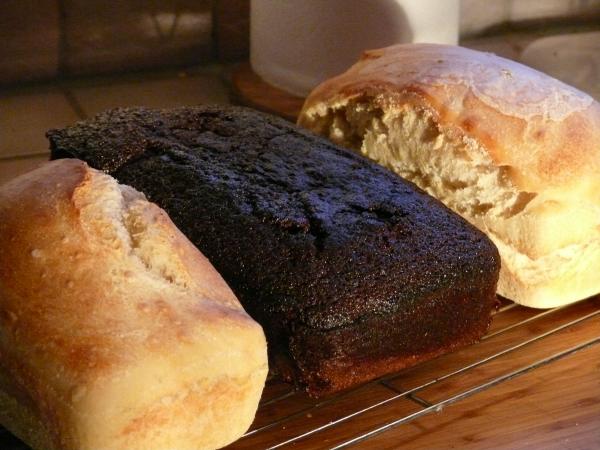 Would love to hear everyone's favorite once a year holiday bakes. I'll be baking off the requisite cranberry orange breads, our holiday fruitcake (this one is awesome, honest!) gingerbread popcorn and something new that you might suggest?