December 6, 2009 - 9:45am
Just yesterday's bread...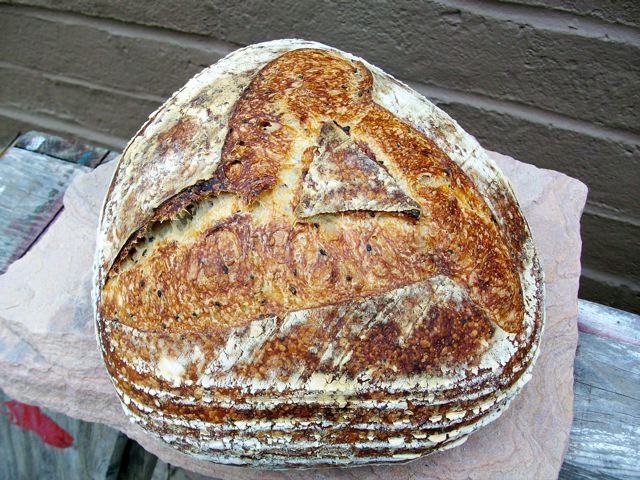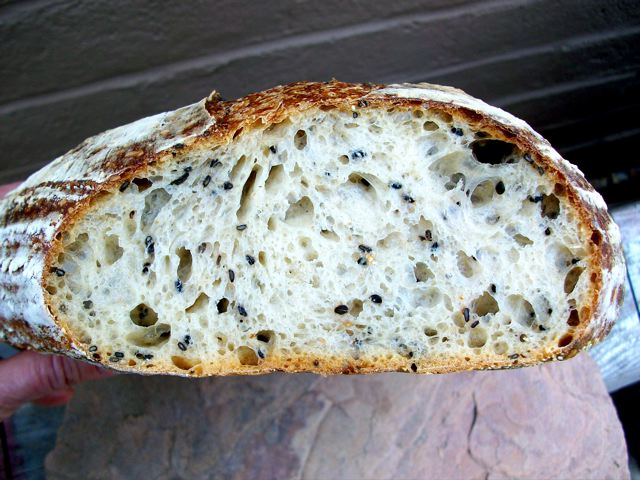 100g starter (100% hyd.), 315g water, ~1/4 cup mixed sesame seeds, 9g salt, 1 tsp toasted sesame oil, 400g All Trumps high-gluten flour, 50g coarse whole wheat flour
Keep your dough close to 76F throughout mixing and fermentation.

Mix starter and water.  Add seeds, salt and oil, mix.  Add flours, mix just until flour is wet, rest 30 min, fold 3x at 30 min intervals.  Let rise until near doubled.  Shape, put in triangle brotform, and deposit in fridge for overnight.  Bake at 500->460F after an hour out of fridge, under cover for first 20 minutes.  It's a little lopsided 'cause I swiped the loaf with the edge of the roaster as I covered it.  C'est la vie!
Susan from San Diego