December 1, 2009 - 10:14pm
15th Birthday - Chocolate & Praline Almond Sourdough
It was my son's birthday last week.  We threw him a surprise party (the ribbons in the pictures below were from his party).  When I made my daughter's 17th birthday cake, I had a feeling that the next time when a birthday comes around, I would not want to make another sponge cake.  I asked my son after his party what I could make him.  In his true color, he said Chocolate Sourdough!  Out of all my baking, this was the one that he commented "epic."  Don't you just love the boy's choice of words?  When you get a supportive family member like that, you just want to bake more.  Anyway, with this levain bread, I made two variations from my last try:
I didn't use cocoa powder, so the crumb color was not the usual cocoa color.  On hindsight, it would have been better to use it; the chocolate sourdough doesn't look as decadent without it.  (If you do put cocoa powder in your chocolate sourdough, give it the same hydration as you would your flour.)  And,
I added Australia-made praline almonds for crunchiness texture.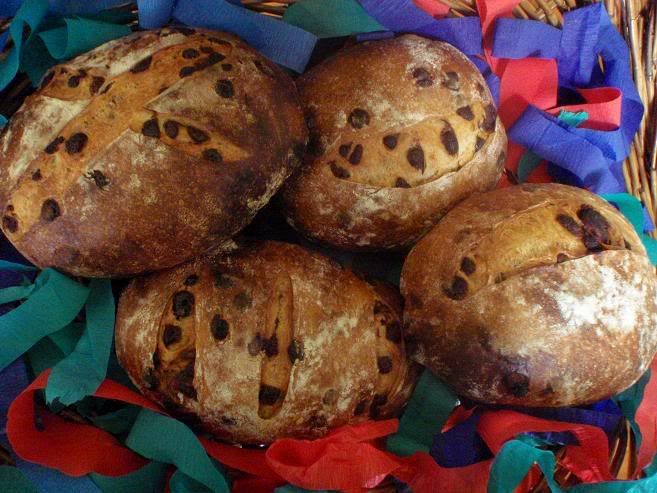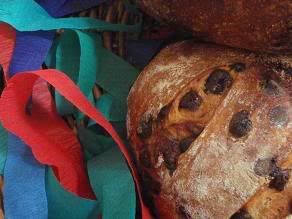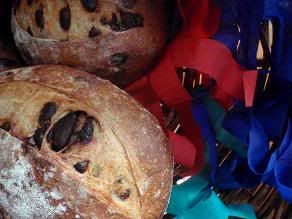 My formula
330 g starter @ 75% hydration
825 g bread flour (replace up to 8% of flour with cocoa powder if you wish)
240 g chocolate chips (24% total flour, which is quite a high ratio)
200 g praline almonds (20% total flour)
570 g water
30 g honey
20 g salt
Total dough weight 2.2 kg; overall dough hydration 73%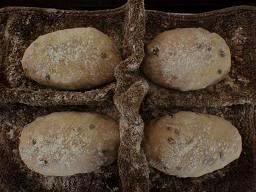 dough proving on a thick face towel to absorb moisture
You will need to line your dough with baking paper when the shaped dough is loaded onto the baking stone or the chocolate will stain the stone.  Expensive chocolate or good quality chocolate chips are not necessary as they melt too easily; cheap cooking chocolate from supermarket works better.  If you are interested in my procedure, please see here.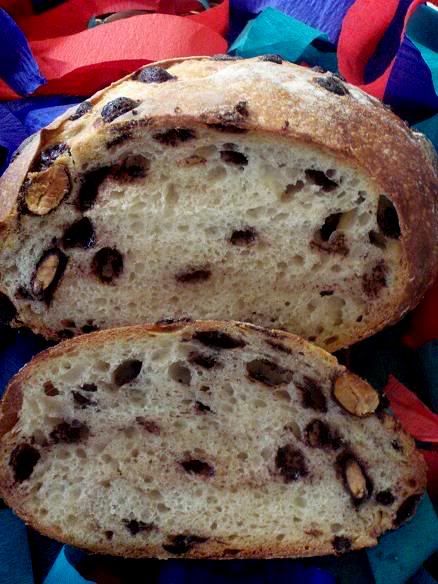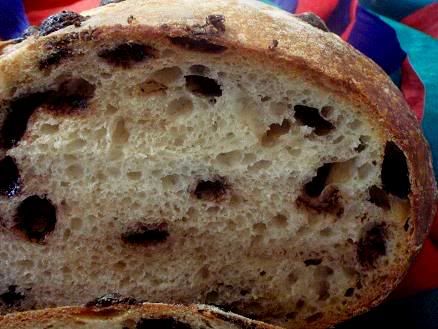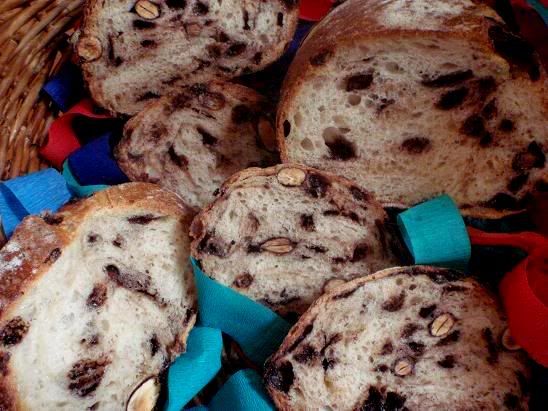 My son reluctantly gave one away as present.
Shiao-Ping