November 18, 2009 - 8:27am
Elagins, et al: Baking Stone question?
I am in need of a new baking stone as my old 15 x 3/8" round stone has finally bit the dust. It served me well, perfectly, for 4 years limited use for baking only an occasional pizza. As soon as I started baking breads,etc, 2, 3, 4 times a week and more, it has gradually turned into a 5 piece jigsaw puzzle.
Now, I am ready to purchase a real stone. I would like to get the 16 x 16, but may have to settle for the 16 x 14 because of my oven size. It measures out, wall to wall, 19" x rear wall to door of 18.5".
This pic looks like a good example of how the 16x16 would fit my rig. The rear to door depth looks kind of tight to me: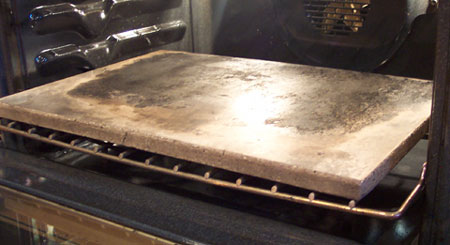 Do you think that allows for adequate heat circulation, or should I just order the 16 x 14?
Thanks.