November 9, 2009 - 7:07pm
The recipe is from Maggie Glezer's " A Blessing of Bread: The Many Rich Traditions of Jewish Bread Baking from Around the World" I got the book from the library and just love it! So much fascinating history and background information, along with many recipes, I had no idea challah breads have so many variations. This time of the year, I am in a pumpkin kick, so I immediately made pumpkin challah. Even though there are many interesting braiding techniques in the book, my shaping/braiding was from Hamleman's "Bread", which consists of 20 strands, 6 sets of six strand braids, and one 2 strand braid in the middle. I have been wanting to try this massive braiding project for a while now, so glad it turned out well!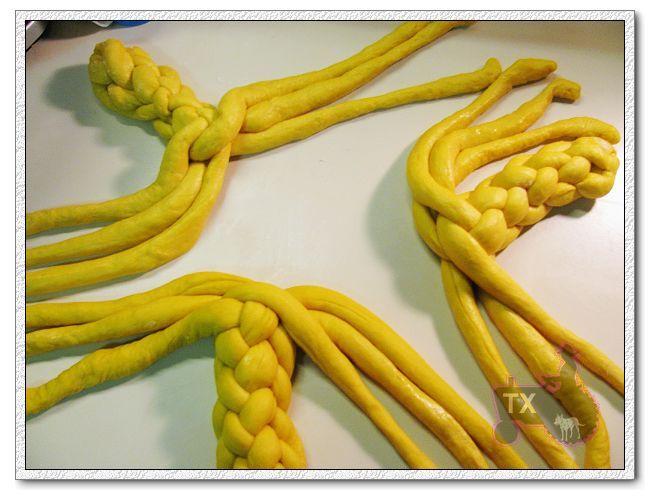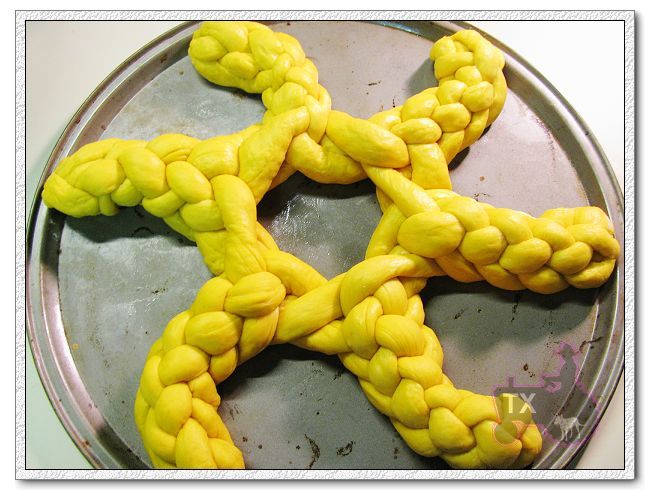 The pumpkin flavor is quite subtle, I would probably increase the amount of pumpkin puree next time, but the spice combo was on the mark, crumb was soft, and crust was slightly hard from the egg brush.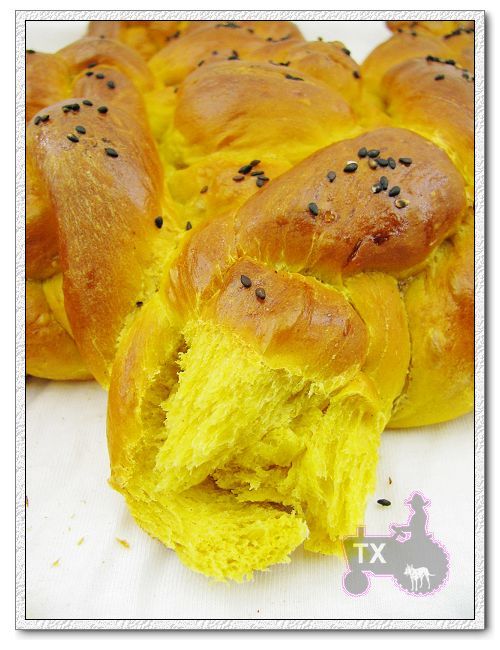 I love the golden color, combined with the star shape, I think it's quite a looker! And I think I will buy the book, a worthy addition to my already huge bread book collection.