November 4, 2009 - 3:48pm
Emily Henry Oven and Lahey's No-knead Bread
First a pic of the Emily Henry 5.5 qt oven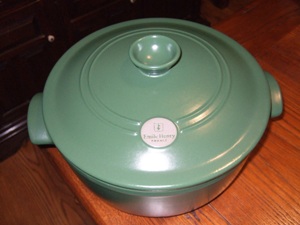 Now the bread itself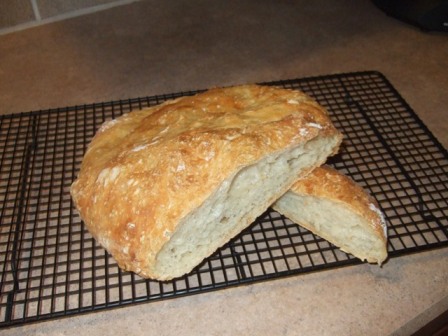 And a few notes
1. I used floured parchment paper to transfer the dough to the oven (as opposed to a cotton kitchen towel). No problems with sticking dough which I experience about 50% of the time using the towel.
2. Use spray oil to prevent sticking to the bottom of the dutch oven. My Staub La Cocotte did not require oiling so enamled cast iron and ceramic react differently to bread baking using a wet dough.
3. Baking bread in an Emily Henry ceramic oven required 30 minutes of covered baking and 30 minutes of uncovered baking to brown the crust and bake out the gumminess in the crumb. This was 10 minutes longer than uncovered baking in my Staub enamled cast iron oven.
4. I now make bread daily thanks to the simplicity of Lahey's long ferment no-knead bread. The house smells amazing every afternoon around 4 and the kids loveeeeee home-made bread with a little dab of real butter.
Brian