November 3, 2009 - 3:48pm
Horst Bandel's Black Pumpernickel - Finally!
The picture above shows the 5th Horst Bandel Pumpernickel I made, and the last 4 were made within the span of a month, yes, I am just a tad "obsessive". :P
I've posted twicehere before asking about this recipe. Other than the first time, where I over-corrected the "too wet" problem and made the dough too dry, the other times the bread actually tasted fine. When I posted pictures last time, the kind people here even said it looked perfect for an authentic German pumpernickel. There's only ONE problem, the bread did not rise to the top to fill the pullman pan. No matter how much water I put in, how much I knead/not knead, how long/short I let it rise, the finish loaf was ALWAYS 0.5inch below the lid. Even though it tasted great, the smell was heavenly, and the crumb was just the right moisture, I just couldn't rest until it rose to the top! Finally, I noticed that my pan was 4X4X13, while Hamelman's was 3.75X3.75X13, it's such a tiny difference, I never thought it was a big deal. Then I got desperate and calculated the volume difference, wow, it's exactly 1/2inch below my pan!!!
So for this last time, I adjusted all the ingredients, and made 110% of the recipe, guess what?! It filled the top and came out perfectly square!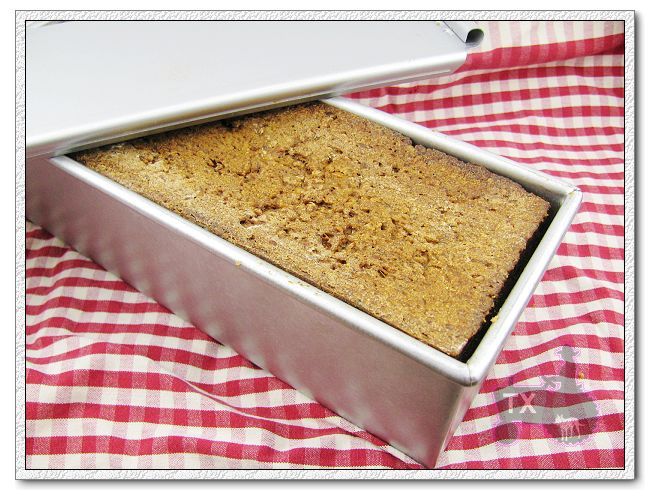 After 36 hours of resting, sliced thin: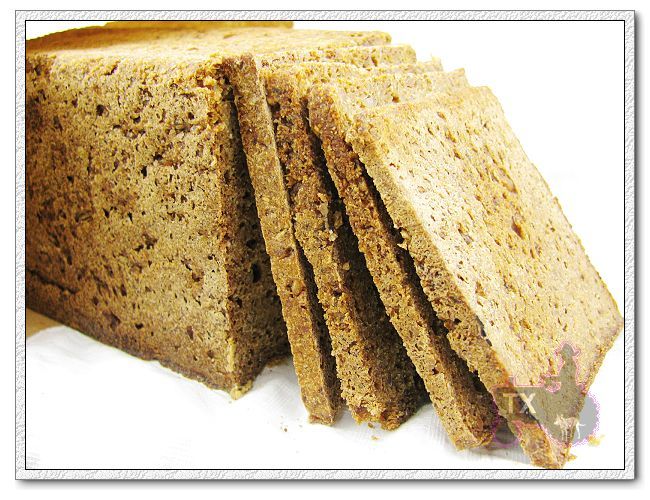 Yummy with smoked salmon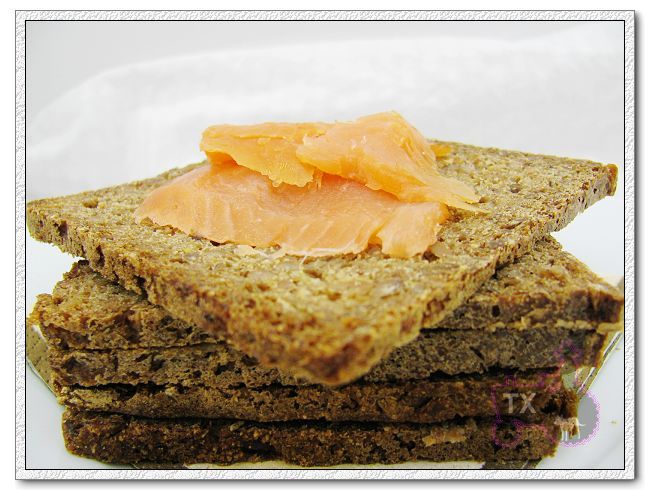 Phew, finally I can stop baking this bread every Sunday, which taks up the oven space for the whole day (17 hours)! I love eating it, but I think I am just a tad relieved that I can take a break from it for a bit. :P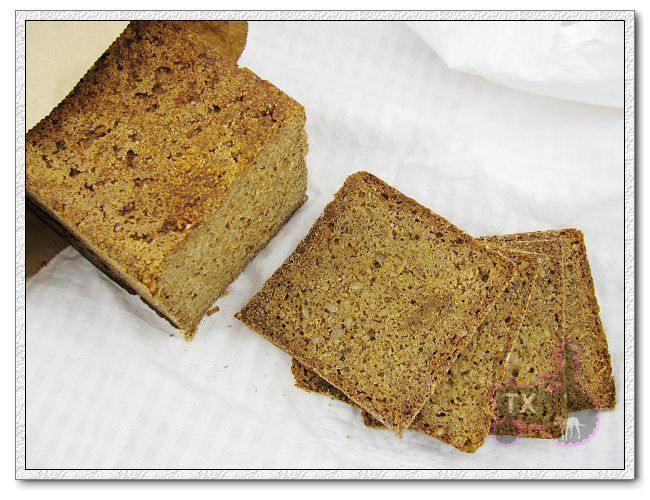 For those who like heavy dark rye breads, this one is a must try, it's in the "Bread" book by Hamelman. Super yummy, and really not THAT difficult to make, as long as you add enoug water, my dough was plenty wet, so wet that I couldn't really lift the column into the pan, I had to dump it in. I was pretty stingy with the soaking water for the old bread, and used probably 95% of the water in the final dough. Oh yeah, it helps to make sure that your pan size is correct if you are obsessed about the shape like me.BTW, I didn't have blackstrap molasses so I skipped it as instructed in the recipe, that's why the bread is not that dark.