November 1, 2009 - 7:23am
BBA Poolish Baguette - with much modification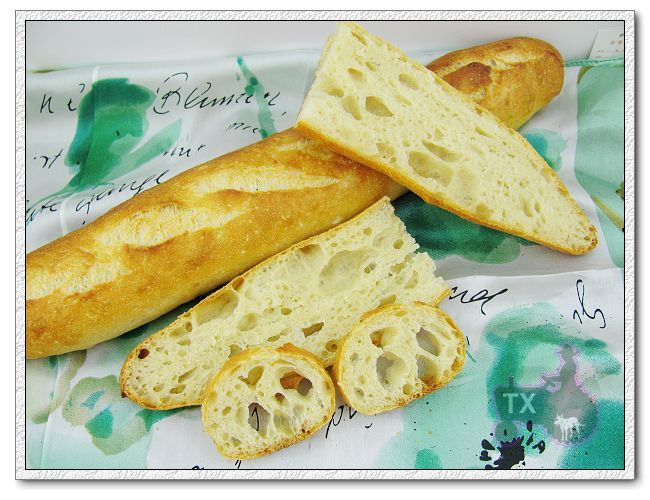 I make baguettes often, including the Anis recipe from this forum, and some other recipes from other books. I found BBA tends to overknead for lean breads such as baguette, ciabatta, etc. For this poolish recipe, he instructs to knead until pass the windowpane test, sure way to get ride of holes and taste! I changed kneading procedure to: autolyse for 20 minues, knead in my KA for 2 minutes just to kick off the gluten developement, S&F 3 times during the first of 2 bulk fermentations. I am happy with the open crumb in the final breads.
The Interesting thing about this recipe is that there are 2 bulk fermentations, each 2 hours. I've been doing the BBA challenge, other than overkneading, I notice BBA tends to over fermentate/proof too. For this recipe, the first fermentation for me was indeed 2 hours, but that's only because I didn't knead much and did S&F, for a well kneaded dough, I don't think 2 hours would be necessary. For the 2nd fermentation (after punching down, which I translated to "gently pat down"), it was only 90 minutes for me, even that was a bit too long IMO. The extra fermentation helps with the volume of the bread, but not much else.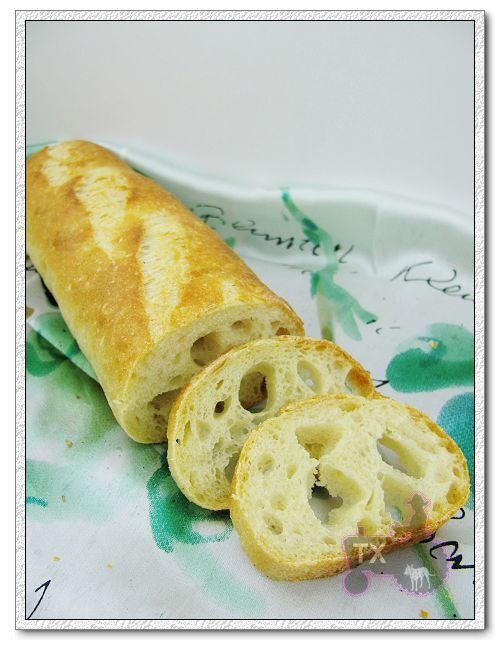 I am not too happy with my scoring on this one, I think I overproofed a bit. Again the recipe says to proof for 50 to 60 minutes, I did 45, 30 to 40 would've been enough, and the scoring would have opened up more with better blooming.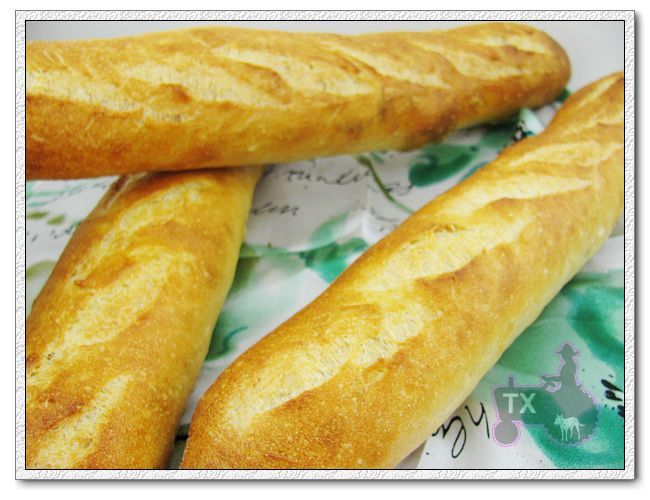 Now, here's the biggest "modification" I made to this recipe: I used my 100% sourdough starter in place of the poolish. With my understanding, wild yeast starter fermentates a little slower than his poolish, which means if I had used the poolish, the fermentation/proofing should have been even shorter! I love BBA, but for some lean breads, it's tendency of too much yeast, too long of fermentation/proof, too much kneading must be adjusted for me. I like sourdough breads, so I like my starter baguette better than the usual light straight baguette. The flavor is more complex (my white starter is not that sour though), and the crust is a bit more substantial.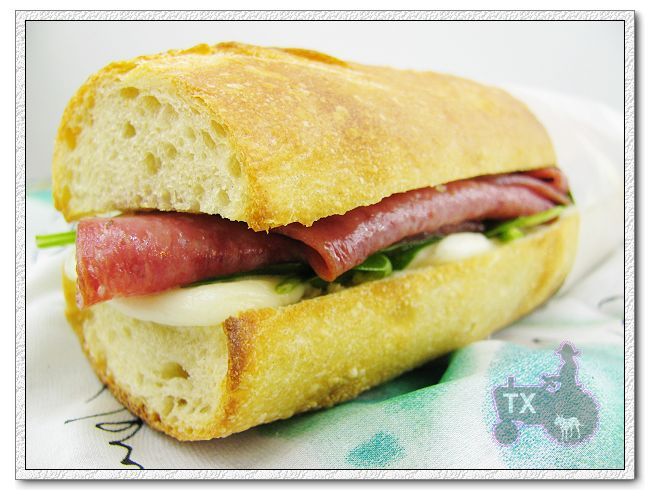 A delicious bread, and I am always happy to practice making baguettes, I do recommend Hamelman's poolish baguette formula over this one though.