October 31, 2009 - 10:31pm
Dan Lepard's Walnut Bread - and my impression of the book
This is the first recipe I made from the new book "The art of handmade bread". I followed the instruction closely, only swapping out fresh yeast for instant. I consulted Dan's informative website and forum, it turns out that the amount of instant yeast should be half of the fresh yeast by weight, but fresh yeast is denser than instant yeast, in the end, their volume usage amount are the same, so that's how I made mine.
The minimal kneading techinque worked well, but next time I will leave yeast and salt out until after autolyse. The dough was dryer than what I am used to (which is pretty wet), but that was mentioned on his forum so I forged ahead.
Since the recipe uses both rye starter and instant yeast, the fermentation time was short - bulk fermentation for one hour, with final proofing between 2 and 2.5 hours. That's where I was confused - usually proofing time should be shorter than fermentation, I did't undersatnd why this recipe has such a long proofing time. I went ahead and followed the instruction and that's why my first loaf failed. At the end of first hour, my loaf was already ready to be baked, yet my oven was still off! Massive overproof, I got a flat pancake. I tried again the next evening, same procedure bu only proofing for one hour this time, and oola, I got a nice looking high loaf with incredible smell.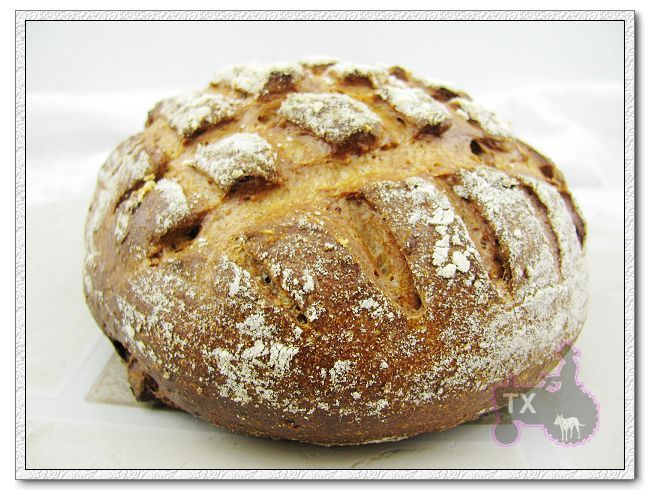 Next time I will reduce, or even leave out entirely, instant yeast. The taste of the bread was fantanstic, the walnut paste really added to the flavor, that's the extra kick of this recipe.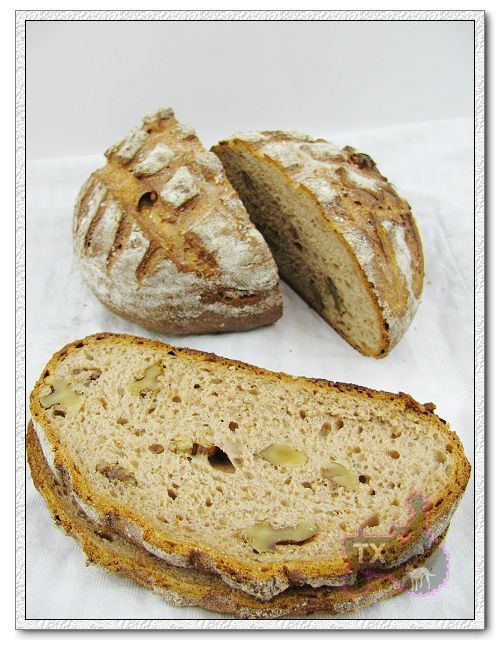 All in all, it's a great recipe, a tasty bread, and a very useful book with lots of interesting new recipes and techniques, can't wait to make more breads out of it. I am eyeing the oatmeal apple one next.