October 24, 2009 - 7:10am
Susan's Boule and a Huge Sourdough Seed Bread
Last weekend I gave Susan's Sourdough Boule another try after it had come out with a crumb that was too dense the first time around. Since the ingredients were exactly the same as in one of Susan's recipes (I used KA bread flour and pre-soaked flax seeds), the culprit could only be the starter. This time I made sure it was up to speed and strength after feeding it twice before using it and it happily produced the desired results: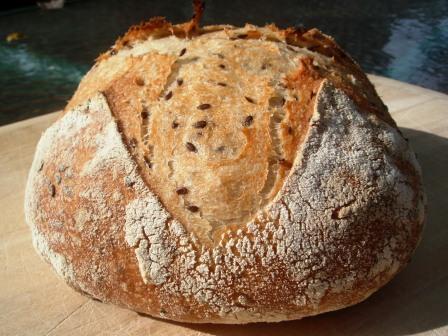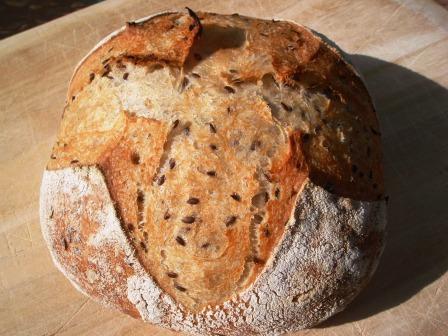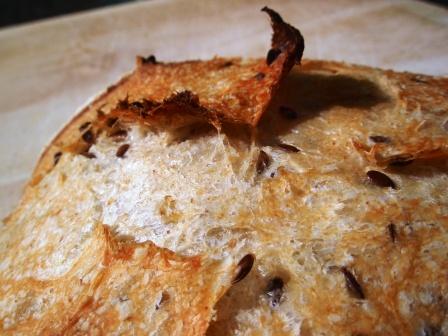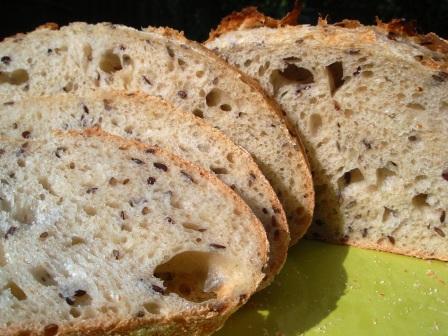 It tasted wonderfully and I'll certainly make it again!
The other bread I made was the Sourdough Seed Bread ("Bread" p. 176). There had been two recent posts about this great recipe and I really wanted to try it. We absolutely LOVE it. My husband thought that my loaves should be bigger than the recent ones I made, thus I baked the entire recipe into one huge loaf, it weighed in at 1.7 kg (3.75 lbs)!!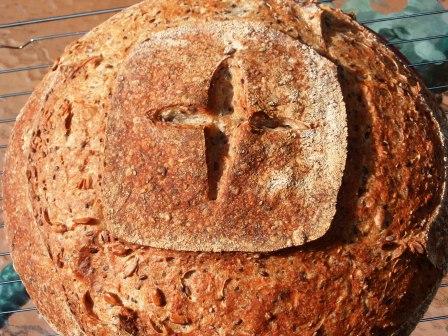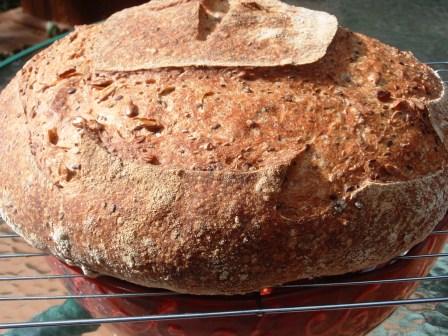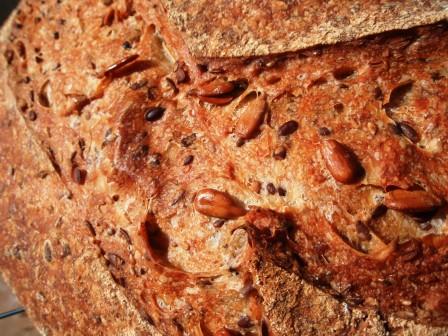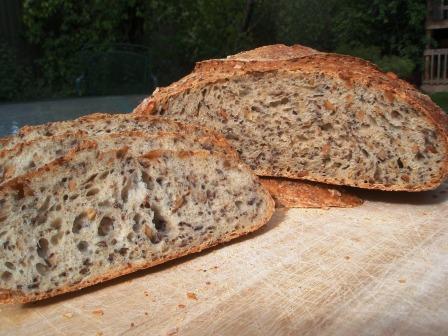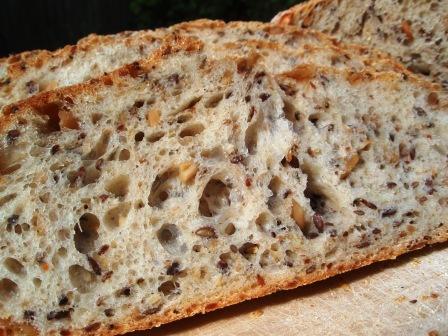 A bit of a challenge to slice... This bread will be a staple in my repertoire, no doubt!