October 24, 2009 - 6:51am
Here are two no knead loaves baked in an oblong cloche. Both were made using the same reipe, using 1/4 Cup of sourdough starter in lieu of 1/4 t of instant yeast. The difference is in the fermentation time (12 hours for the first and 16 hours for the second), and the resultant "explosion" of the crust with the second loaf. Has anyone else seen this type of reaction when Iusing sourdough starter? I do not get this reaction when using commercial yeast and varying the fermentation time as earlier described. The flavor is magnificent, by the way.
Yesterday's loaf with 12 hour fermentation.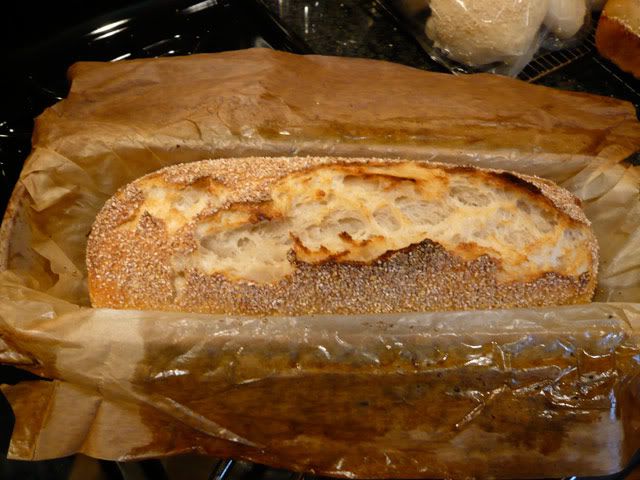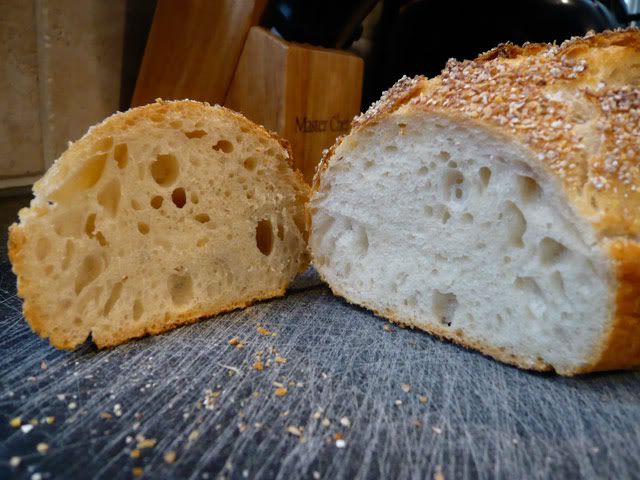 Here is today's loaf with 16 hour fermentation. It's too hot to cut into, but I'm sure the crumb is very open.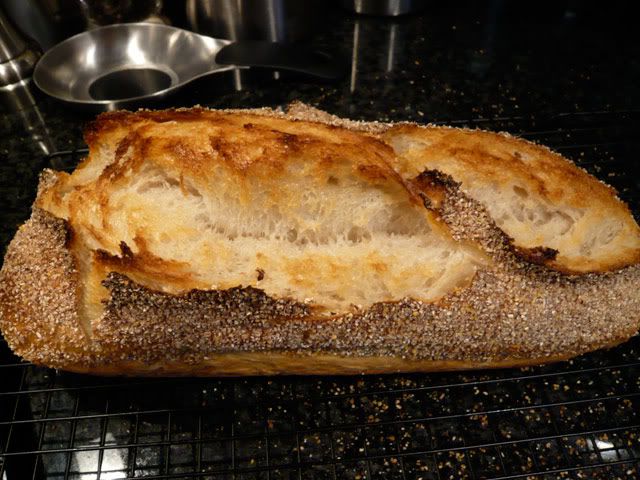 Check out the shine inside of the split. Is this the sugars carmelizing when the lid was removed? The crumb in yesterday's loaf had a sheen to it in the air holes.