Hi all,
Through reading the messages on using leftover starter, I found one that I'd like to try out: cranberry loaf from Mike's sourdoughhome.com.  I followed the recipe (minus the cocoa powder as my hubby can't take a chocolate sourdough!), applied Bertinet's method of dough kneading and folding, retarded a couple hours, and baked.  This bread is delicious!  It goes particularly well with the smoked turkey that my hubby made on the bbq, and a few slices of homegrown tomatoes and homemade mayo.
.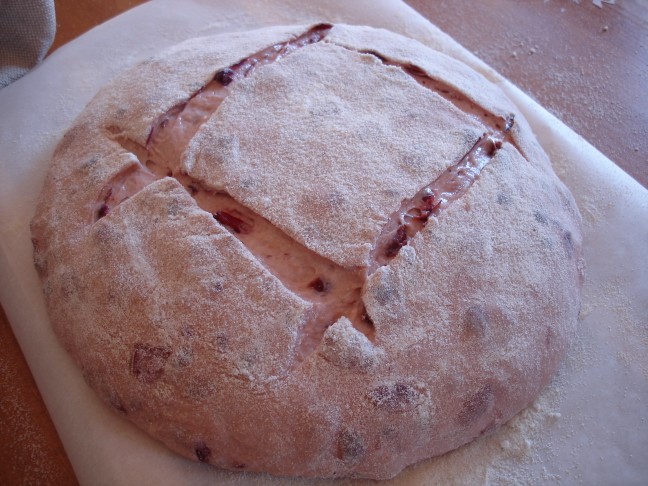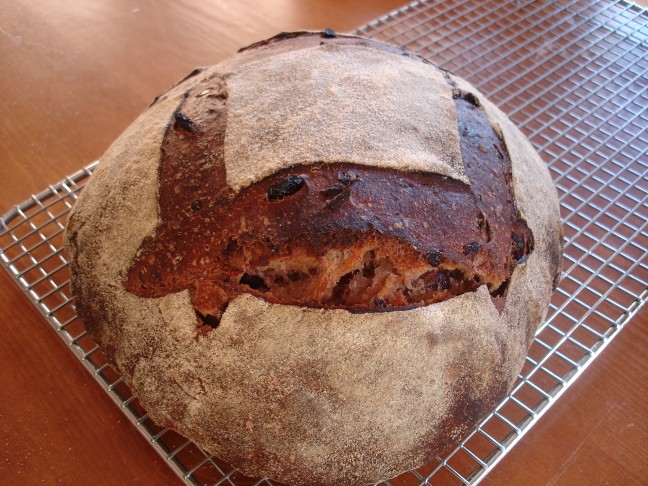 The skin looks a bit dark as I used brown rice flour to flour the liner.
A couple days before, I made a straight forward sourdough based on the recipe from the book "Crust: bread to get your teeth into" by Richard Bertinet.  The bread was over baked a bit (I usually stand by the oven when the bread is approaching the finish line, but not this time), but the texture and the flavour are great.