100% Whole Wheat & 100% Whole Spelt
Successfull 100% Wholewheat & 100% WholeSpelt boules.
First time i shaped a 100% wholewheat boule, this was the result: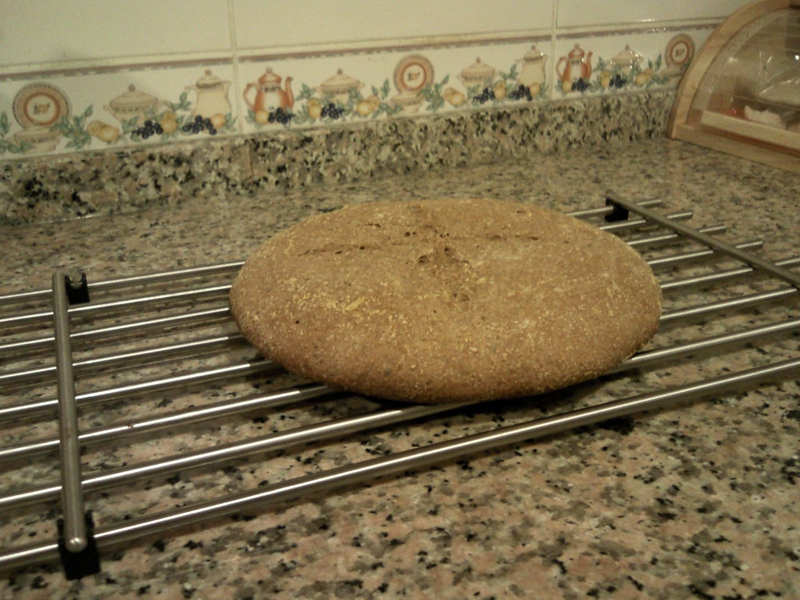 and a dissapointing dense chewy crumb: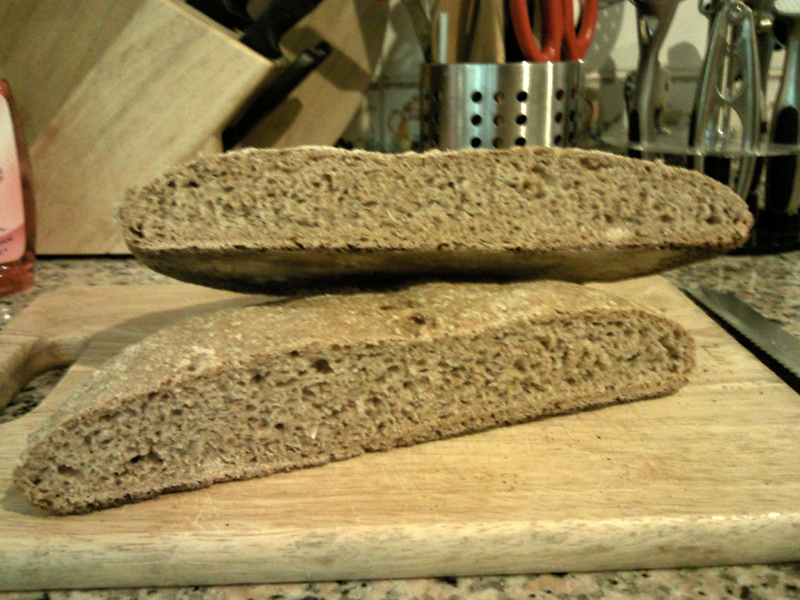 However, 10 days later of gulping this heavy non-delicable thing, i determined to have another round at boulies:
I recently purchased Peter Reinhart's Whole grain breads: New techniques, Extraordinary falvor. Scrolling through, i landed on Whole wheat hearth breads. I knew that Very high hydration in whole grains bring about better results but also slackier difficult-to-free form loaves. I sticked to measurments of Peter, and become hooked. I learned that measurments are crucial for starters. 
For the Boule, i improvised. I never found a banetton/brotform. I bought regular bamboo baskets and lined them with greased + floured wax paper and strapped the linning with a rubber band. IT WORKED!. Now i have a permanent proofing basket at no cost. Two doughs i made, One is whole wheat and the other Whole spelt. As instructed by PR, i made a biga and a SoAKER for both.
This is how it turned, any suggestions?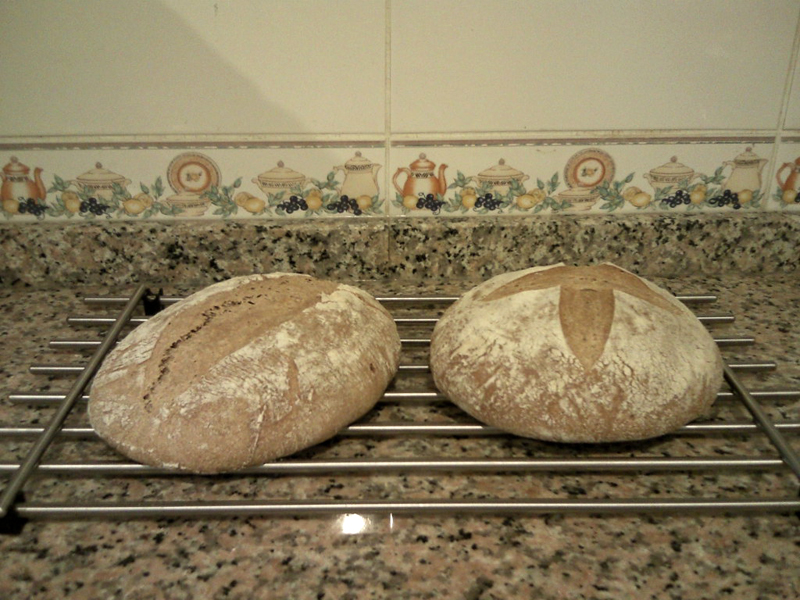 Whole Wheat crumb shot: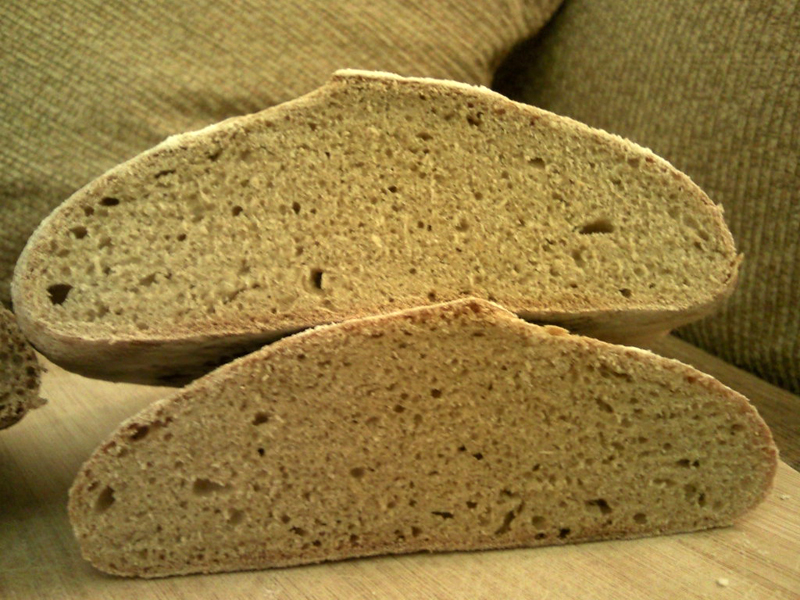 Whole Spelt Crumb shot: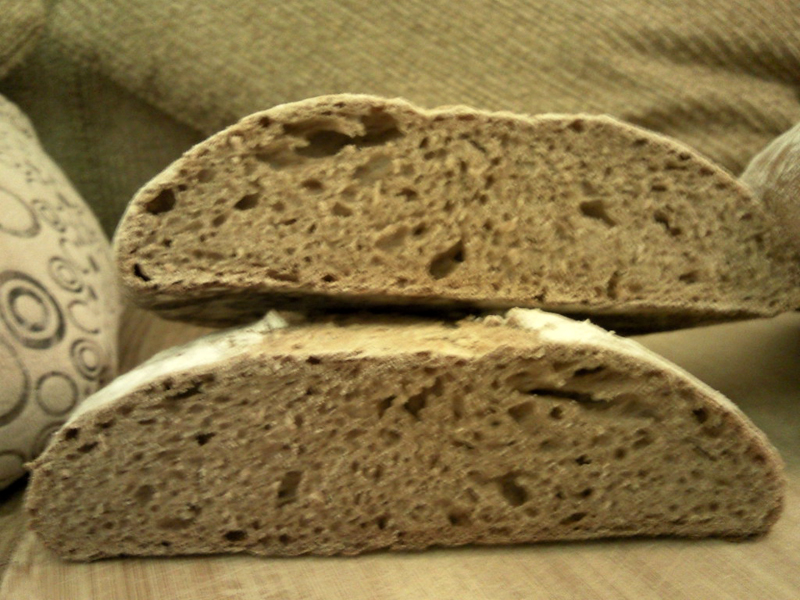 Mebake