We all are thinking meatballs!
We must all be on the same wave link again!  Tuesday evening I prepared a large pot of Italian meatballs and the biga for some Scali Hoagies to take over to my grandkids!  It is does make such a nice meal that can be prepared ahead of time.
The only problem was I doubled the dough for the Scali Italian hoagie rolls..next time I will make them 7 oz. each and triple the recipe.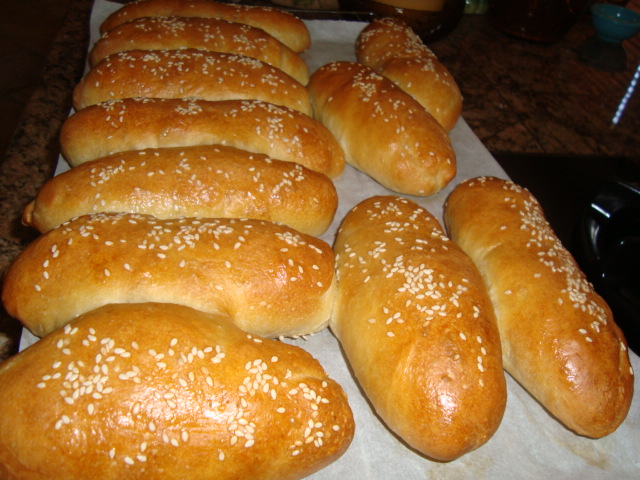 Scali Hoagies to go with my Italian meatballs.
Sylvia