Black & Tan Sesame Seed Sourdough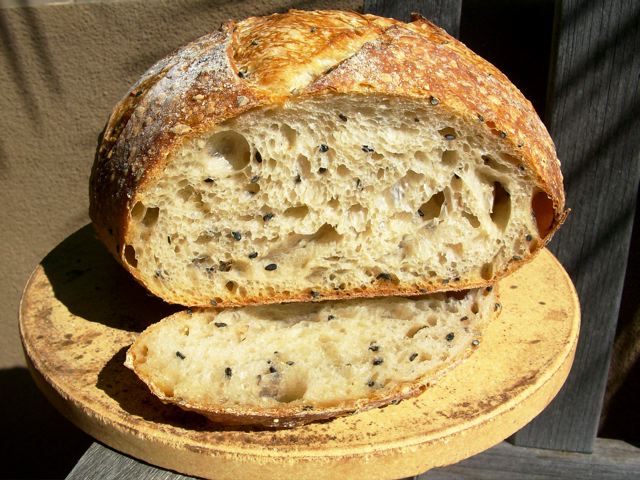 Sorry, no beer in this one, just black and tan sesame seeds!
The very warm weather has impacted my breadmaking, too.  Starter and dough were taking off way too fast, but using cold water slows things down enough.  I used 50F water yesterday evening to mix this loaf.  I should have used sesame oil rather than olive oil.
15g Starter, 210g water, 1 tsp EVOO, 25g KA WWW, 275g All-Trumps, 6g salt, 2 T mixed sesame seeds
Mix by hand in the evening, rest a few minutes, fold in the bowl a few times.  Leave overnight at 60-70F, fold whatever it needs in the morning, shape, proof and bake.  Simple bread.