100% whole wheat bread (recipe, photos, invitation to criticism, and maybe a lesson)
Well, not 100%. 95% whole wheat, 5% rye, 76% hydration, 8 hour poolish, commercial yeast, mix dough, overnight retarded ferment for 12 hours with 2 folds at hour 1 and 2, dechill, shape, proof, bake.
Shaped: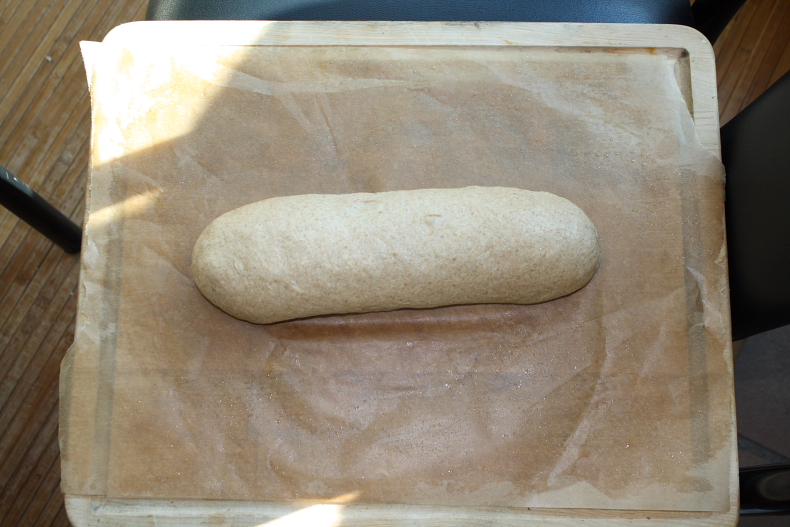 Proofed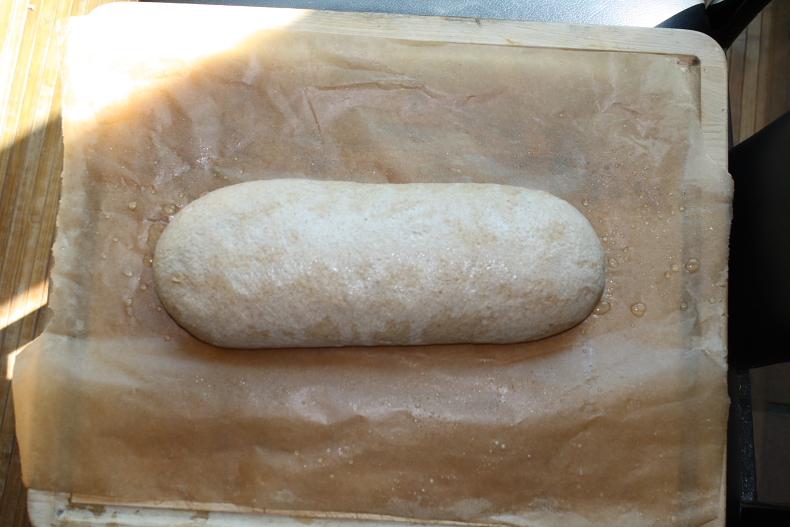 Scored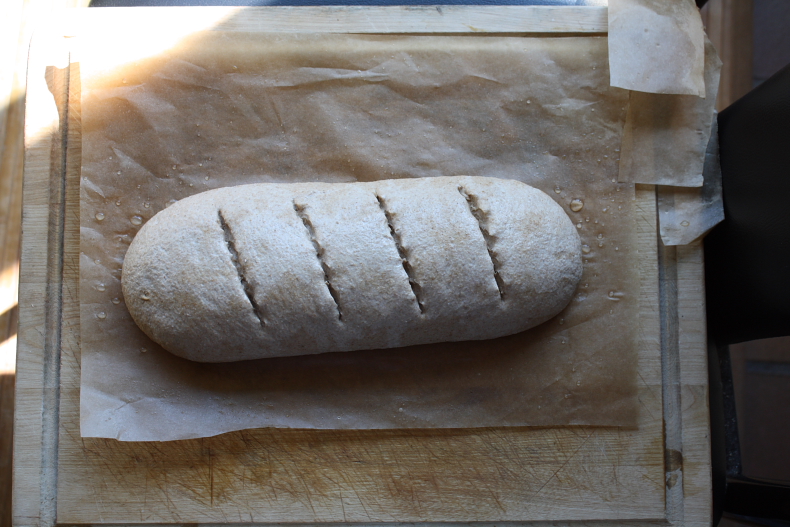 Baked: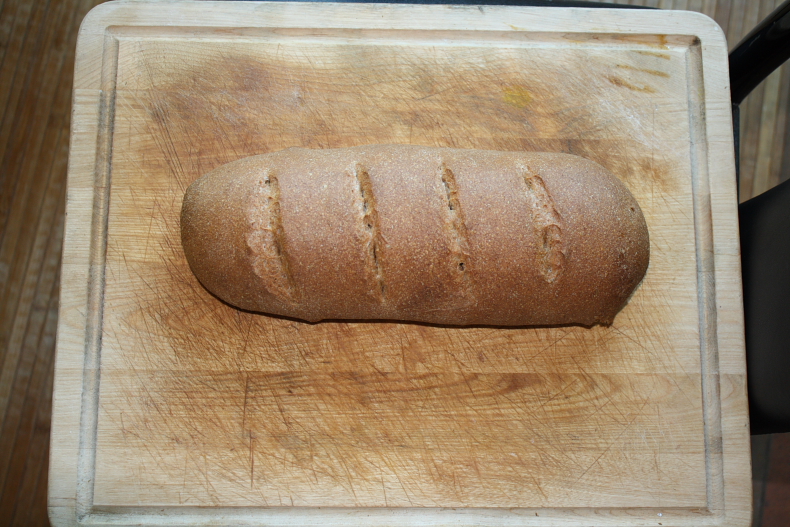 Crumb: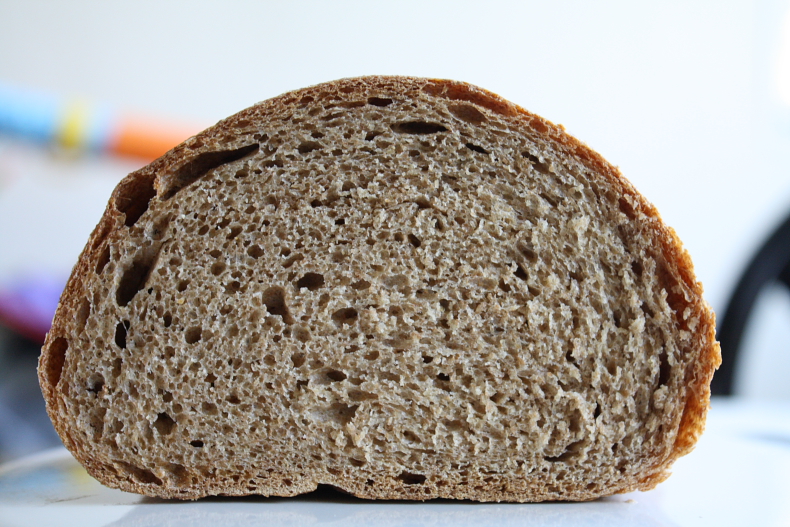 550 grams, 12 inches by 4.75 inches by 3 inches.
The one thing I felt I didn't get right was oven spring. One theory is ofcourse that I overproofed. My usual test for proofing is to see if dough comes back up slowly if I poke it gently, which it did this time - if anything it felt like it could proof more (any tips here for figuring out right proofing?). Also, handling overproofed dough, especially scoring, feels like dealing with a grenade, didn't have that feel. Still, could be.
My theory as to the lesson here is different, though: if you look carefully, I think I got good oven spring from the 2 cuts near the edges (atleast it's better than in the middle for sure), but not much at all from the 2 middle cuts. Now, the dough was retarded for the bulk fermentation, in a ball. I took out the ball of dough at 6.40, dechilled till 7.45, then prehspaed into an oval. When preshaping, the center of the ball of dough remained at the center of the oval. At 8AM, I shaped into a batard - still the center of the original ball was the center of the batard. At 9.30 or so, the loaf went into the oven. I believe what happened is that the temparature at the center of the batard was still significantly lower than the edge of the batard because I didn't really redistribute the dough during preshaping to even out the temparature. Maybe that's what happened. I'll remember to redistribute dough next time and see what kind of ovenspring I get.
Any other criticism is of course much appreciated. Crumb looks ok to me for a 95%/5% dough at 76% hydration.