Horst Bandel's Black Pumpernickel
1983, I was in my mid-20's in Boston doing my final year of post graduate studies under Rotary scholarship.  A memorable year as it was the first time ever in my life that I went overseas.  My host family, Bob, is from Armenia and Maria, Germany; both came to America in their late teens.  One day they drove me to New York to visit the Metropolitan Museum.  We had lunch at a posh side walk cafe; the waiter brought us curious black color bread rolls.  As Maria was eating, she couldn't stop raving about these dense looking bread rolls which had (I subsequently learnt) a faint caraways fragrance.  To this day I still remember how she was telling me that breads are supposed to be dense and flavorful, not like those fluffy, light stuff from supermarkets.   
As I've been baking a lot of sourdough breads lately, I think of Bob and Maria a lot.   It was sort of a fluke that I started reading about the story of Horst Bandel, a local minister who bought breads from Jeffrey Hamelman's bakery in Vermont years and years ago (page 221 of Hamelman's Bread: A Baker's Book of Technique and Recipes).  Horst Bandel's family owned a bakery for 150 years in Germany; he was going to take over the bakery but had to flee to America because of the 2nd World War.   He became a minister and had not baked since.... until he and Hamelman got together to bake this black pumpernickel of his youth.  
Horst's family used a wood-fired oven for all their baking; this Black Pumpernickel would go into the oven last of all when they finished baking the day's bread, and baked (in covered pan) overnight in the lingering heat of the oven.  "Next morning, we would pull it from the oven, dark, dense, and fragrant," as he described it to Hamelman.  
Well, I made this Black Pumpernickel in memory of Bob & Maria, and my Boston days.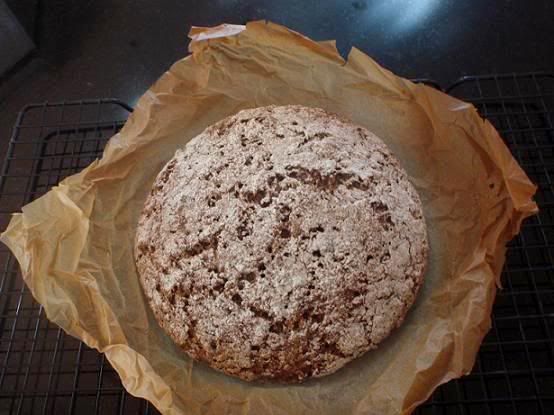 Horst Bandel's Black Pumpernickel, baked as a normal sourdough bread     
                            Horst Bandel's  Black Pumpernickel, baked in covered casserole pan, in medium low heat as per Halmelman's instruction    
Formula was based on page 221 - 224 of Jeffrey Hamelman's Bread: A Baker's Book of Techniques and Recipes.   Total dough weight was 1.8 kg which I separated into two pieces and baked differently as the pictures above show.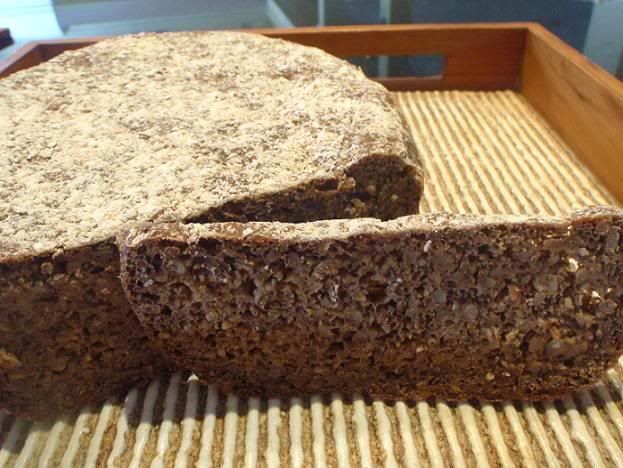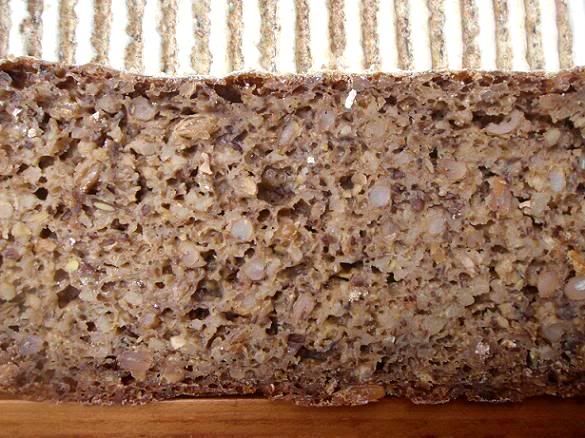 The crumb
Shiao-Ping