Amazing Organic Whole Wheat
For months I have been trying to decide on buying a good quality grain mill and grinding my own fresh grains. I really don't want to buy what I can purchase easily locally, but we live in a rural area and it's a drive to a decent store that carries Organic. Jmonkey, Bill Wraith, Proth5 and many others have raved about how much better their fresh ground organic flours are. Today I baked up my first batch of Organic  Fresh Ground 100% WW bread. I used Peter Reinhart's Whole Grain Breads Master recipe.
I'm still a little cynical about all this Organic and fresh ground stuff so yesterday I made a batch of the same recipe using Bob's Red Mill Stone Ground WW, which has been my usual WW flour. I was able to save half the loaf to compare with todays results. The bread was delicious on its own.
Today I used the flour I received from Country Creations mail order flour service. The price is right and due to a regional shipper I got the flour on my door step in 2 days for less than I would pay at TJ or Whole Foods. Rhonda took my order and ground the 2 bags I bought that day. The product is slightly grainy instead of the silky smooth KA brands but I think is fine for my use. I got good gluten development in the short mixing time and a nice rise during my over proofing :>(.
My family was asking what is in the oven since the aroma was stronger than my usual breads. The house filled with a rich wholesome aroma I have not experienced prior. When the loaves came out of the oven I was really surprised at the wonderful smell. I have always expected this kind of aroma but never experienced it. Knowing how much of our taste comes from sense of smell, I have high expectations.
Finally the taste test. My wife had been gone and so she was able to objectively try both versions and pass judgement. The overwhelming consensus is that the fresh ground is way better tasting and smelling.
So, I'm sold. Country Creations has a wide variety of the products I like to use and their prices are more than fair. To me it's a bonus that her farm is Certified Organic and also the taste test winner. It's a win win situation for us.
On another thread several members are discussing the changing flour situation and how hard it is to get a straight answer from TJ's. The Whole Foods is a huge place but they don't move that much product so I question how fresh it is, plus it is priced at double what I paid through these folks. I can't think of a reason not to support the small farmer/mill. Hey, it's Earth Day right? I'm taking a stand!
Eric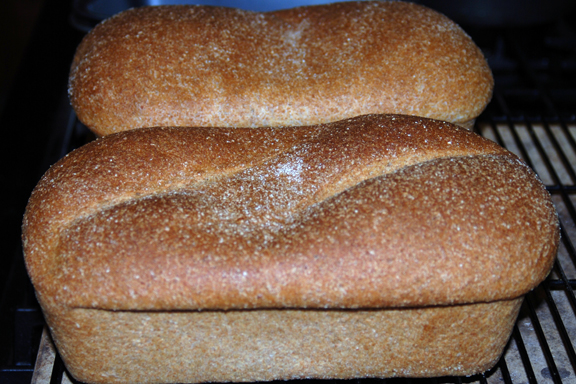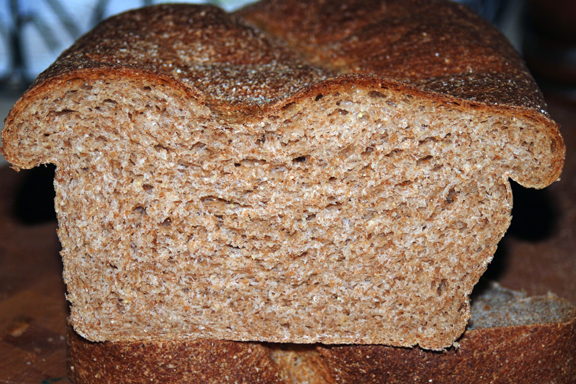 I was distracted and this got over proofed, sorry.