February 12, 2009 - 7:45am
I was able to purchase 1000 sheets (full sheet-pan size) of parchment paper from a supplier for a under $35.00 including tax. I was skeptical about this purchase because it was such a large quantity, but went ahead with it anyway because of the price.
So what if I just purchased a life-time supply of sheets; it makes sense price-wise and I can store the box under a bed.
Funny thing is that I just love the big size and quality, and find that I'm using it for other things too. It is just perfect for wrapping up a loaf of bread either to keep or to give to a neighbor, cut in half and folded it makes a great serving plate for pizza, slicing bread and not getting crumbs all over the place, etc. And it is eco-friendly!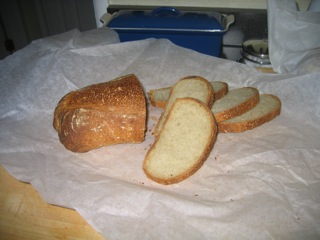 --Pamela